Today concludes my little mini-series on transitioning your teen into fall…taking summer pieces and wearing them into the cooler months by adding different textures and layers.
Lexi has been super patient and accomodating for her mum who needs to take 500 pictures to get a handful that will be worthy (and i mean just squeaking by) of being posted. Not because of anything other than my photog skills which need some serious work. I'm trying!!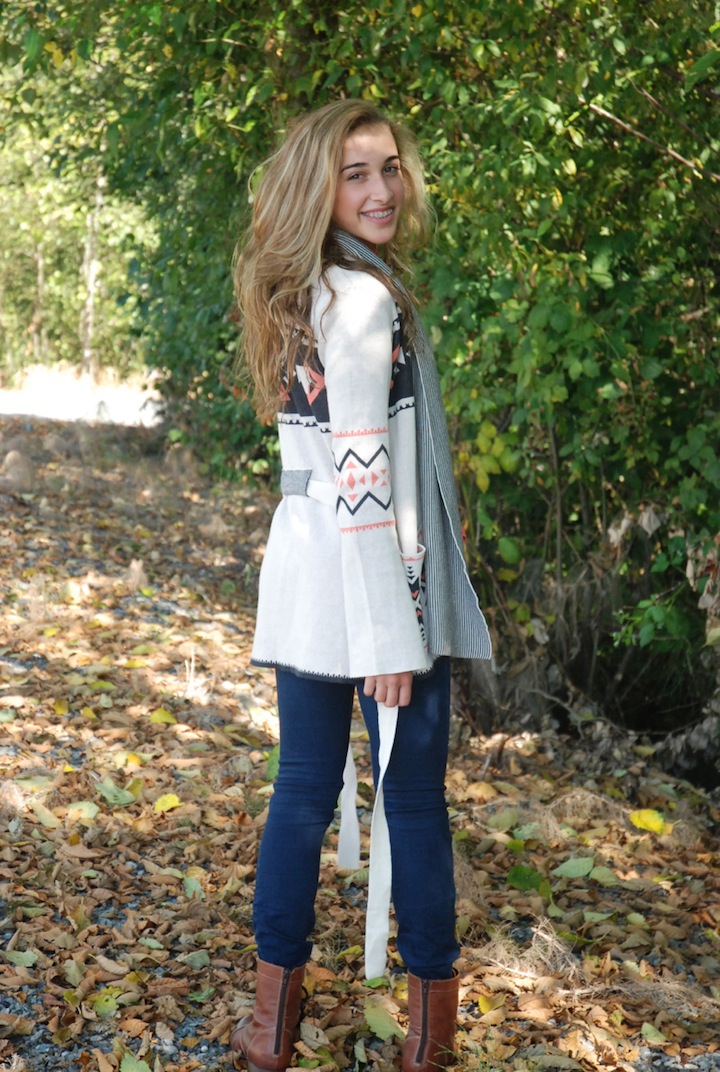 This outfit is one of my favourites….taking a pair of skinny jeans that most of us and our girls have already and adding some punchy color and fabric on the top.  Lexi has been on a "navajo" kick as of late…and while i was teasing her about it, we came upon this Billabong sweater that i do believe has swayed me over to her side.  In fact, i may just have to turn the tables and borrow something of hers…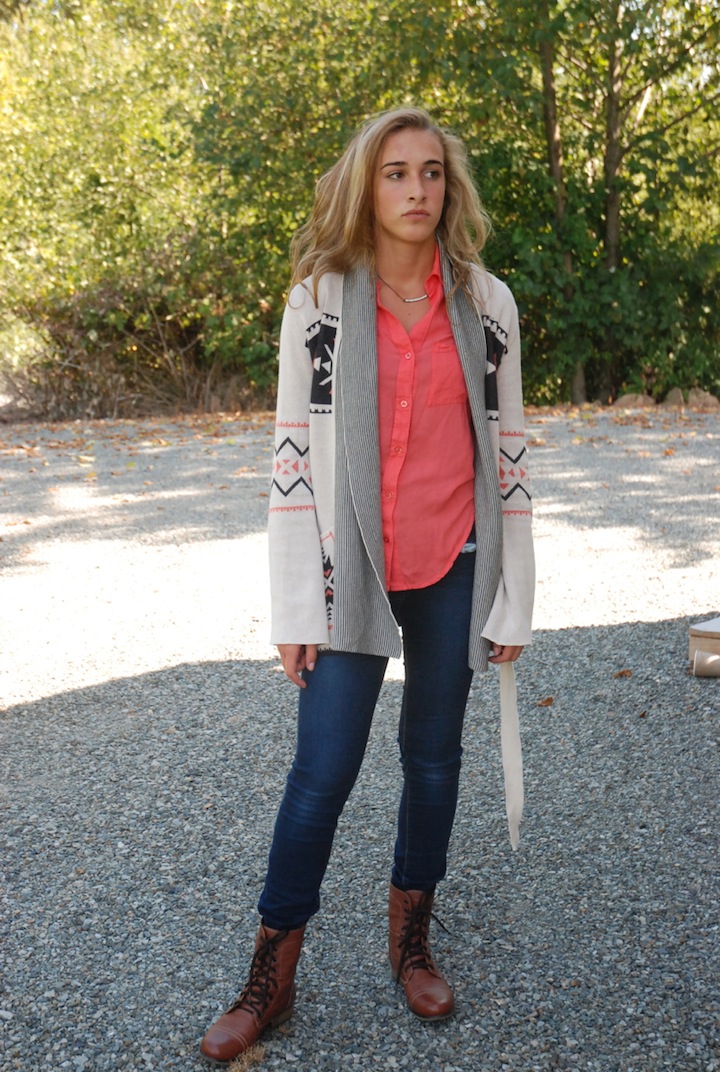 A bright button down underneath keeps the outfit from verging on sloppy, as some teens can lean towards. Lexi loves it because while it has the construction of a "button down", it's ultra comfy in jersey material.  She's happy. I'm happy.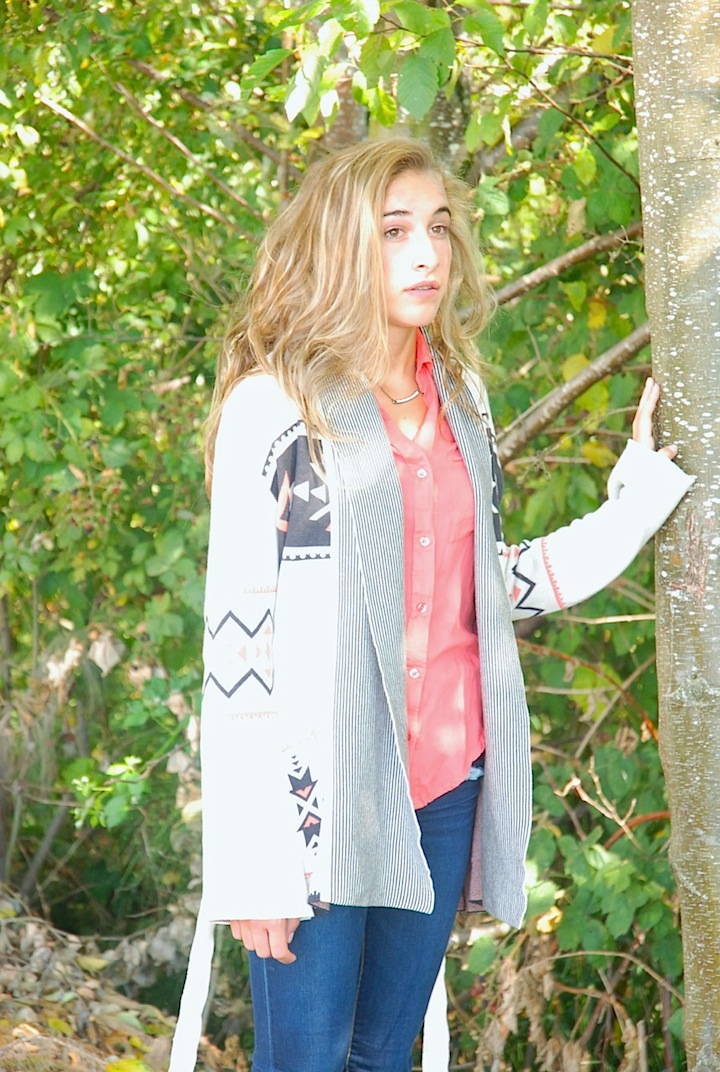 The combat boots we featured in the last post also work here with skinny jeans. They are a "go with anything" boot that i have a feeling she'll get a ton of wear out of.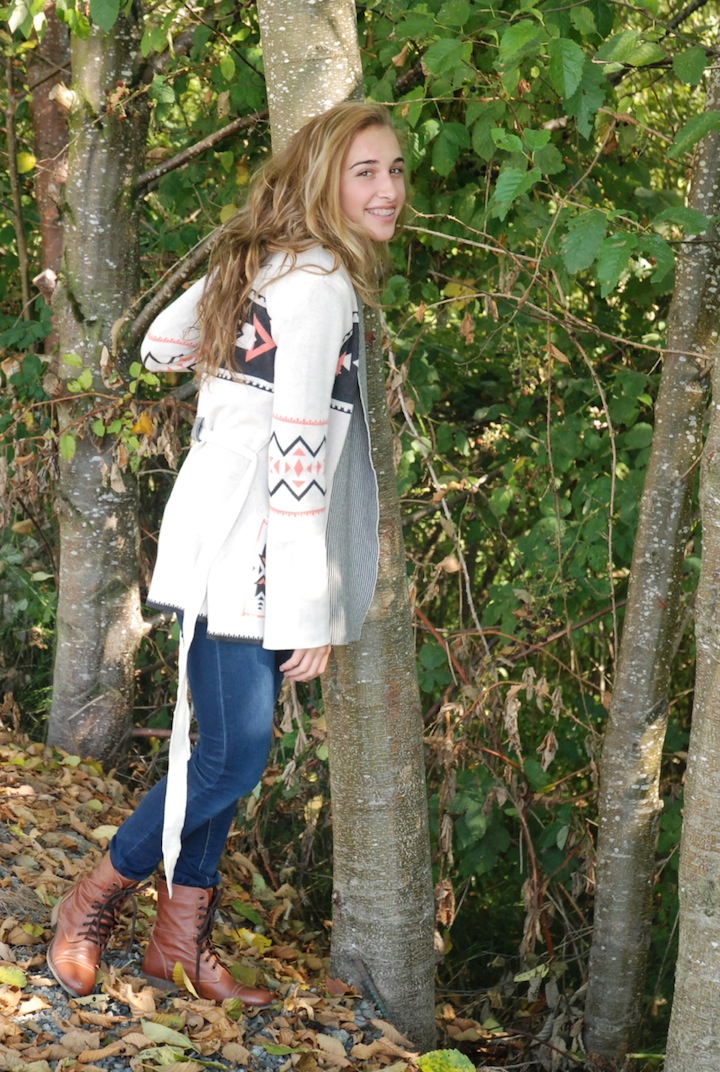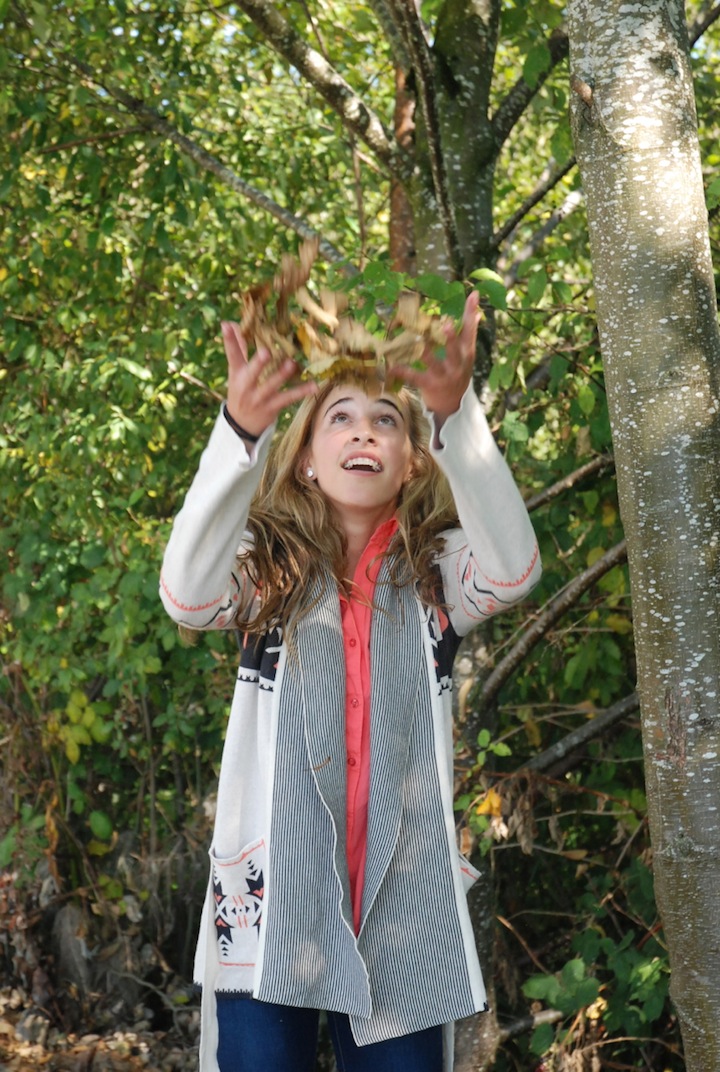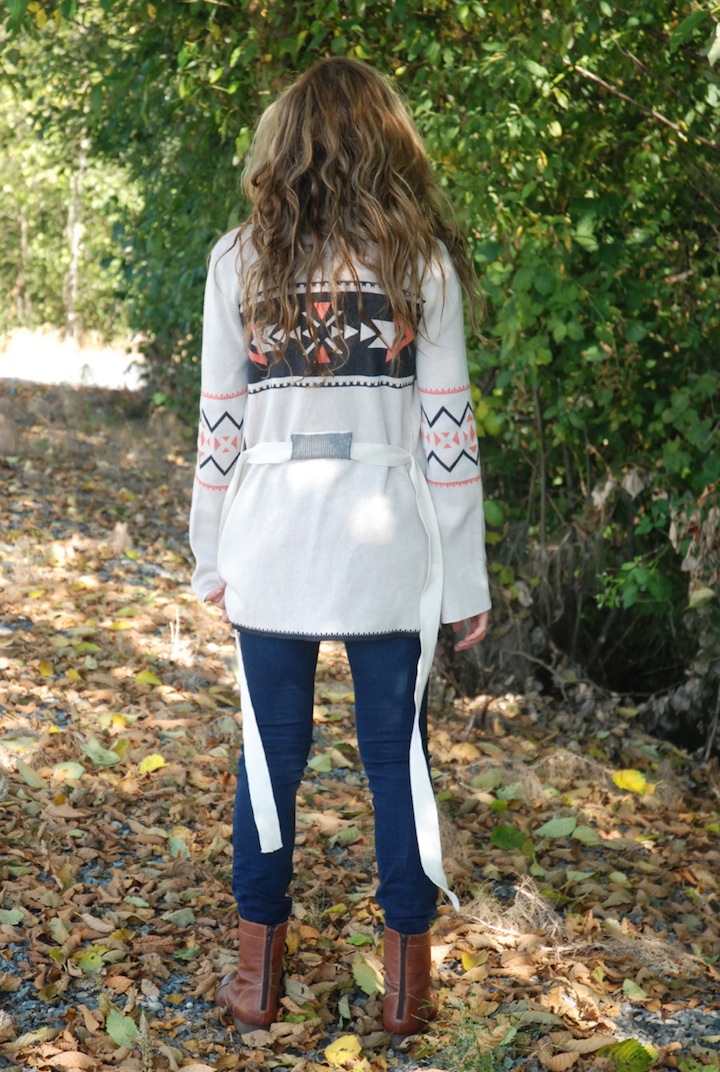 The subtle navajo print is casual and simple enough that you could easily wear a patterned shirt underneath as well… The belt is also an added detail that makes this sweater pretty special…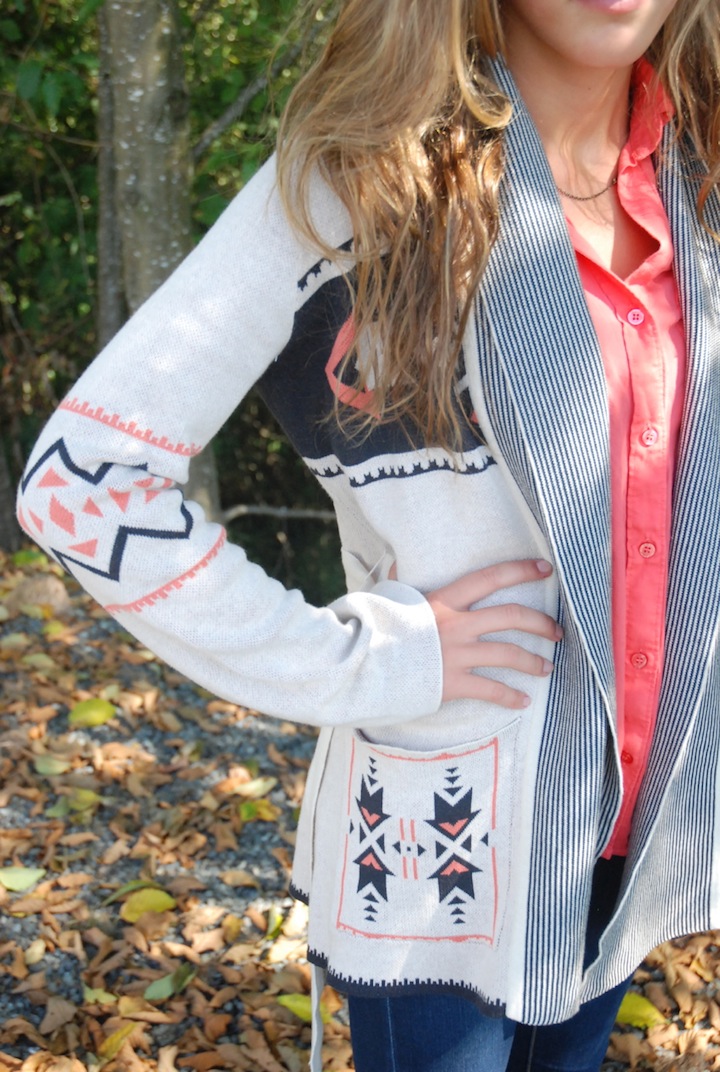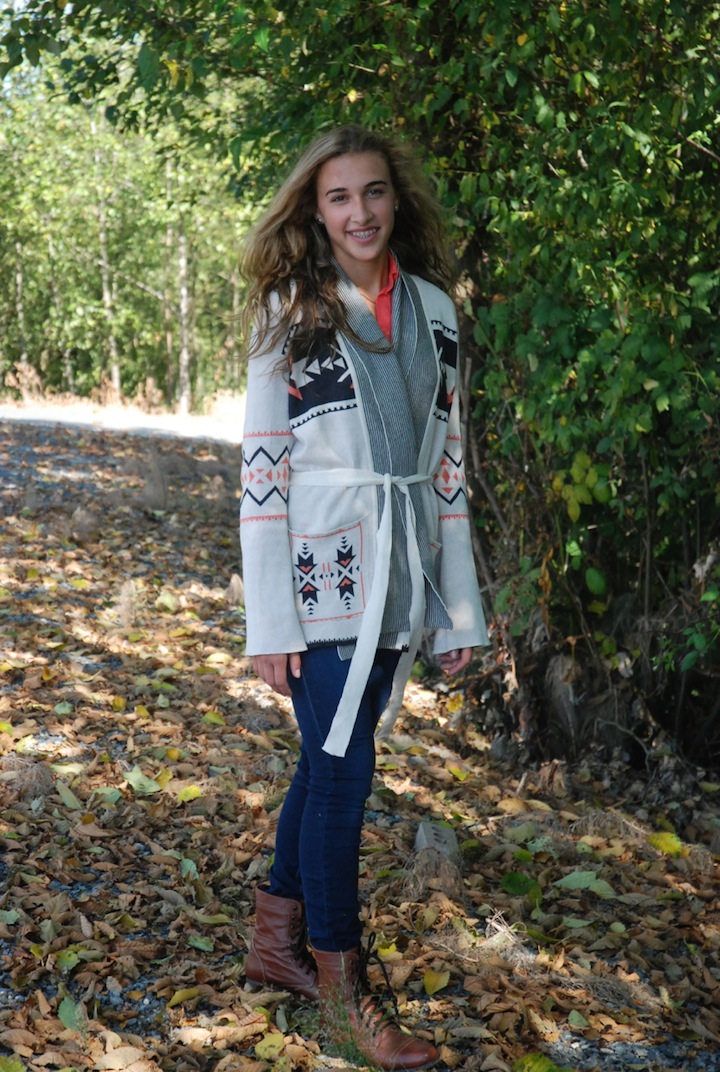 Outfit details:
Top: Marshall (similar here or here)
Jeans: American Eagle
Sweater: Billabong
Boots: Steve Madden Nordstrom Rack (similar here)
Hope i've got you thinking layers for the upcoming months…don't pack away those summer clothes just yet…