Don't be mad at me for bringing it up…trust me, i want summer to stick around as long as possible. But Back To School is creeping into our minds and Lexi and i have been playing around with her wardrobe, adding some pieces where needed and taking away ones that have never seen the light of day. We both love the idea of bringing summer into fall. i remember as a teen, getting geared up to wear all my new fall clothes starting on the first day of school. It didn't matter if it was a boiler…there i was sweatin it out in my new Esprit Navy Sweater and matching cords beginning of September. Suffice it say that by about November i hated all my cold weather clothes already. Duhhh.
We've gutted Lexi's wardrobe..well, she's growing so fast that not much in the closet fit her so its been fun putting together some new looks that can take her from now until the cold comes. It all comes down to layering…and repurposing clothes she has already in a new and inventive way.  We've put together three different looks that you'll see in the next week. We have chosen to do this series for teens, but really, the same idea applies to all ages. Change with the seasons..that means gracefully and gradually. These outfits can easily be translated for women in their 20's and up!
Start with a basic piece and add layers as the weather or occasion calls for it.
We started with a simple summer dress that is one of Lexi's favorites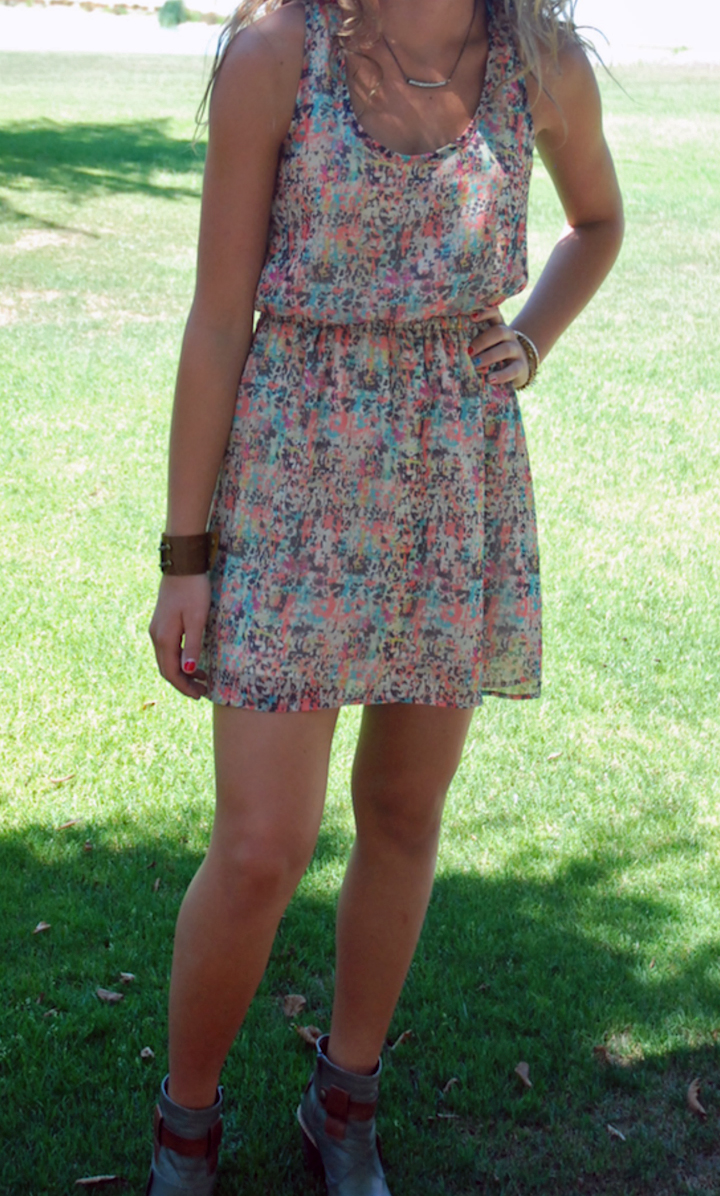 To add not only some texture and style, but also a bit of warmth, we paired it with a sweater vest and belt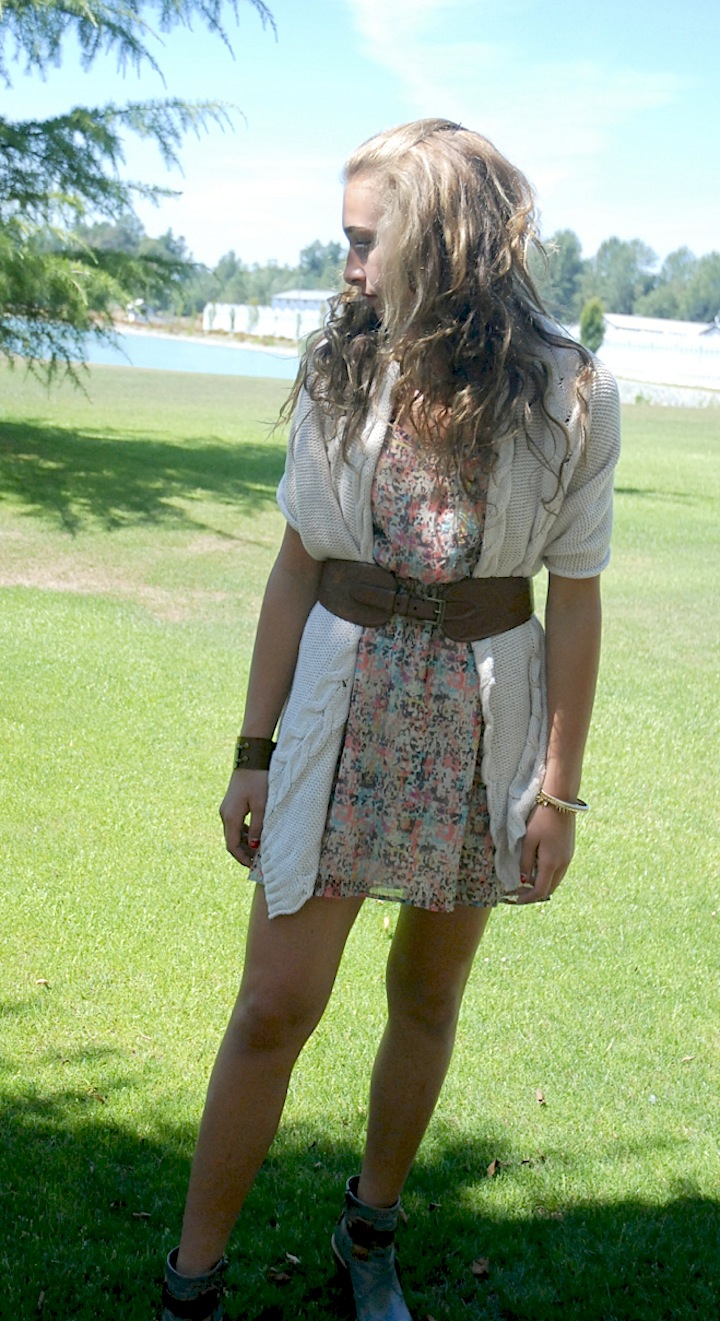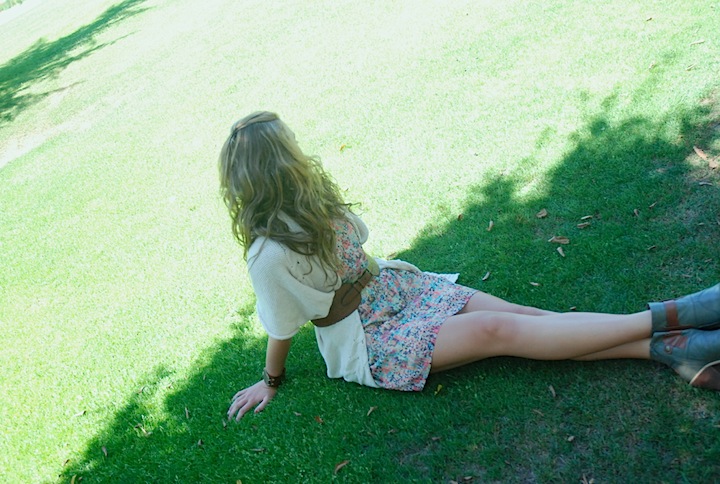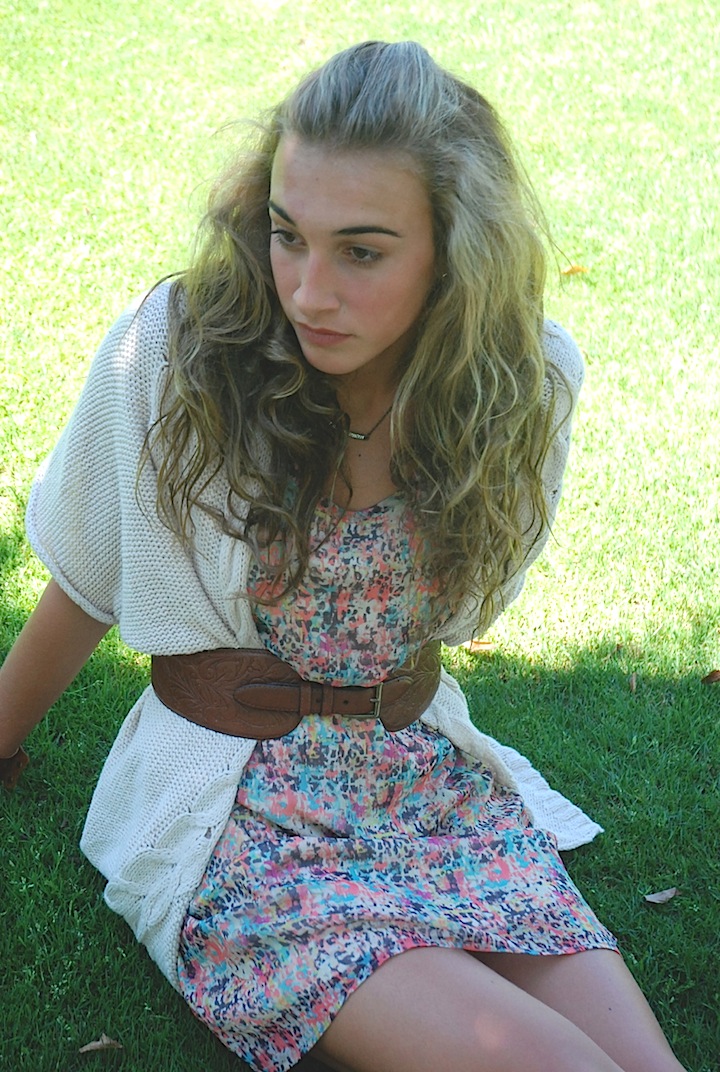 A pair of low cut booties in neutral tones is a good staple item in your closet. These work well in all seasons and with a myriad of different outfits.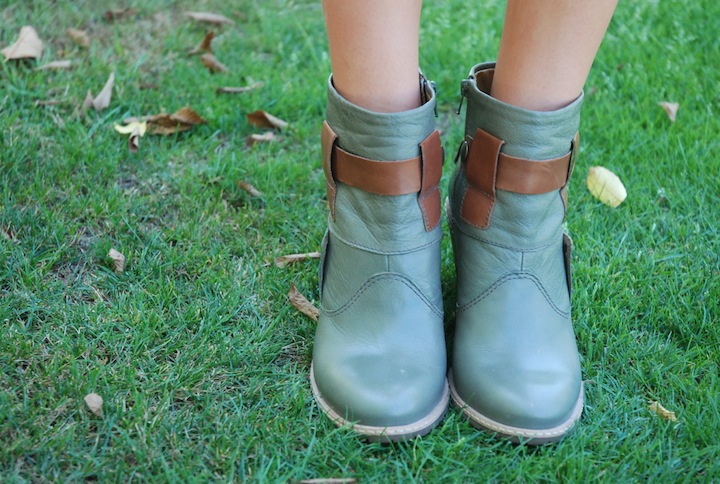 You've heard both Pam and i talk about the versatility of having a denim shirt in your wardrobe. Here we've used it over her dress, giving the illusion that it's paired with a skirt.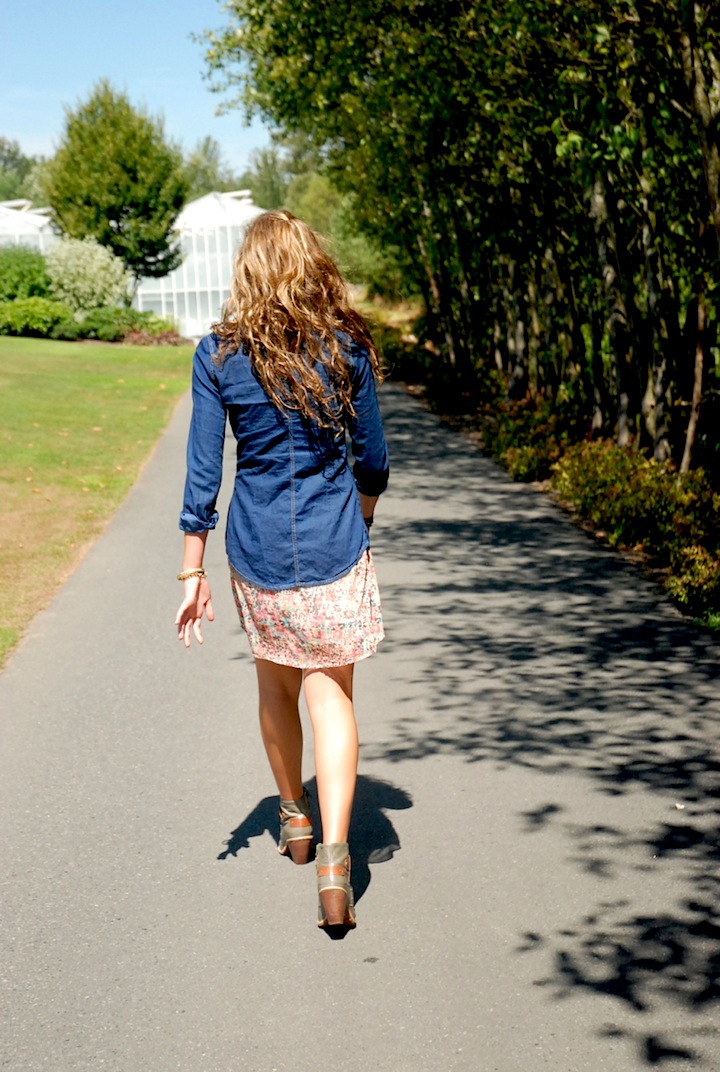 Add the vest and belt, and in our case, we threw on some tights and some oxford shoes for a more casual and fall ready look.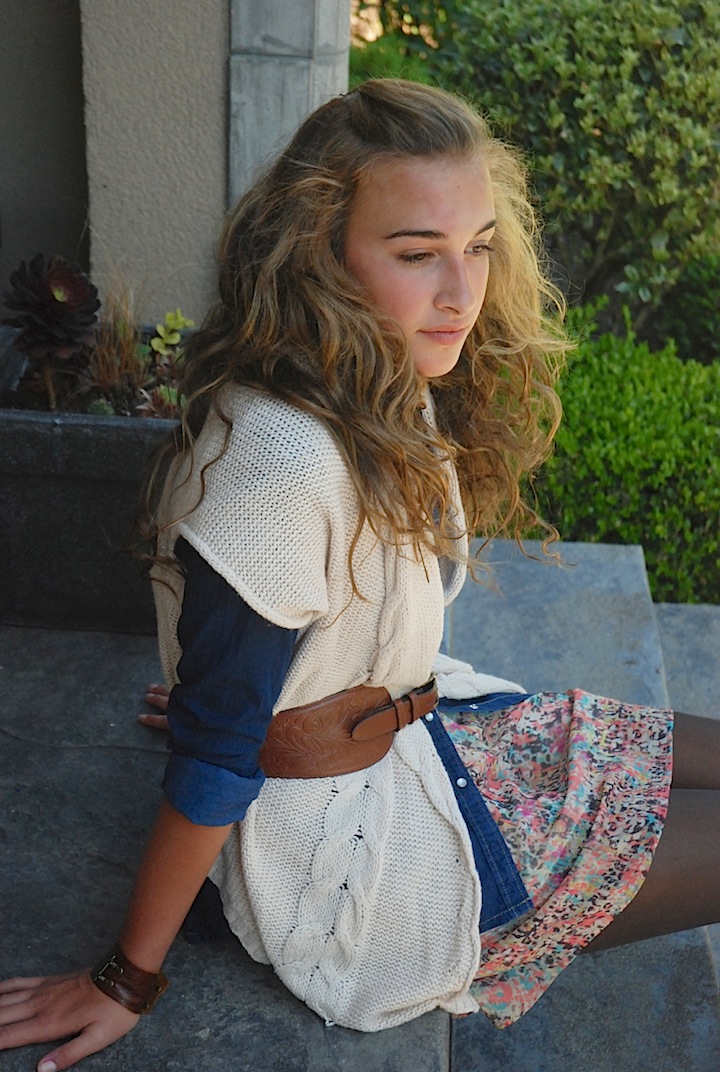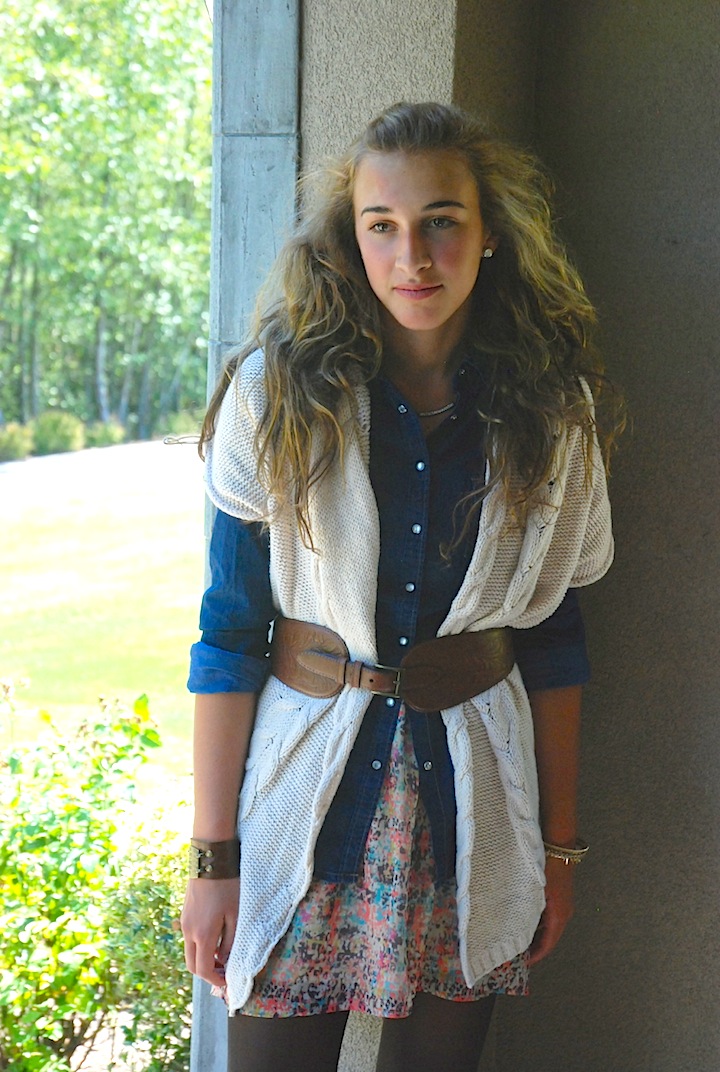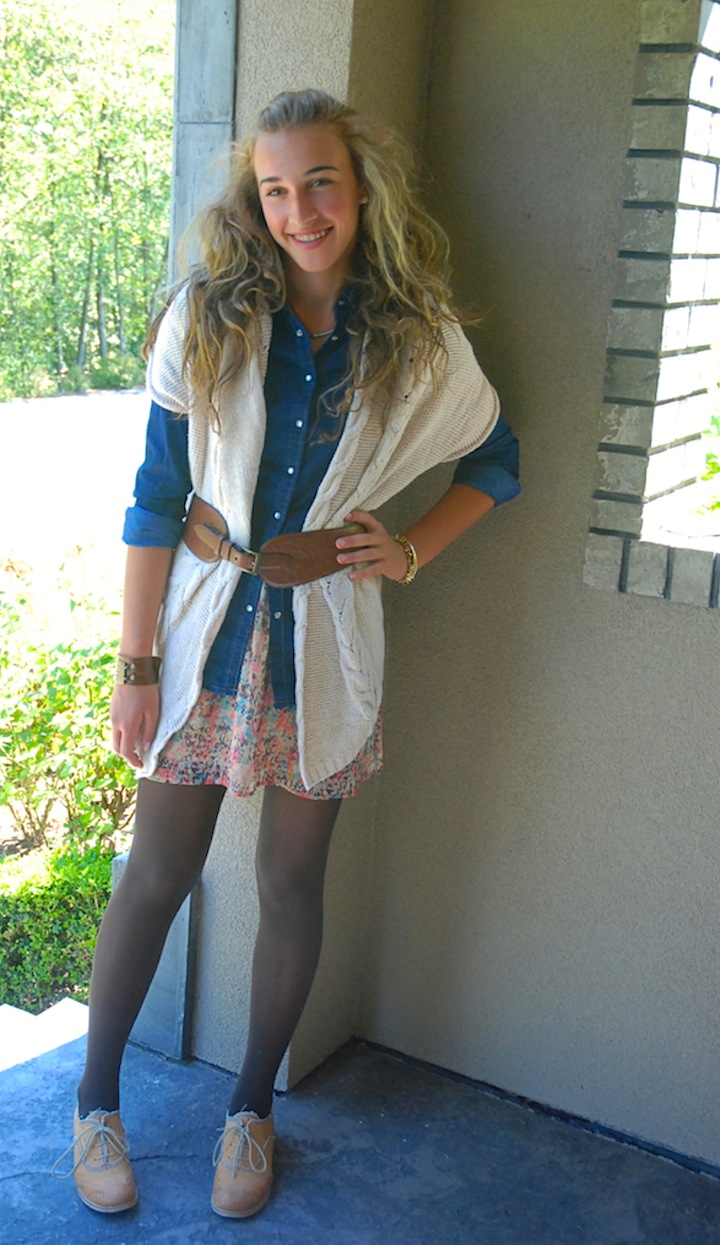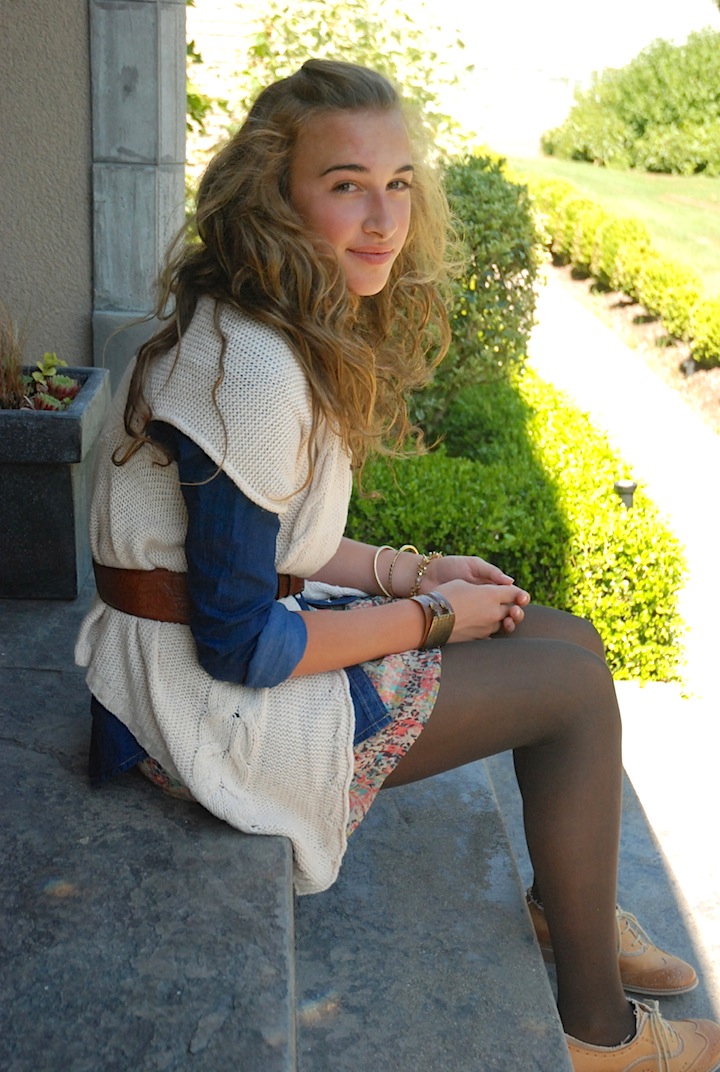 Lexi isn't a super girly girl, so we kept accessories simple and unfussy. This leather cuff was "borrowed" from my closet…she's got her eye on it!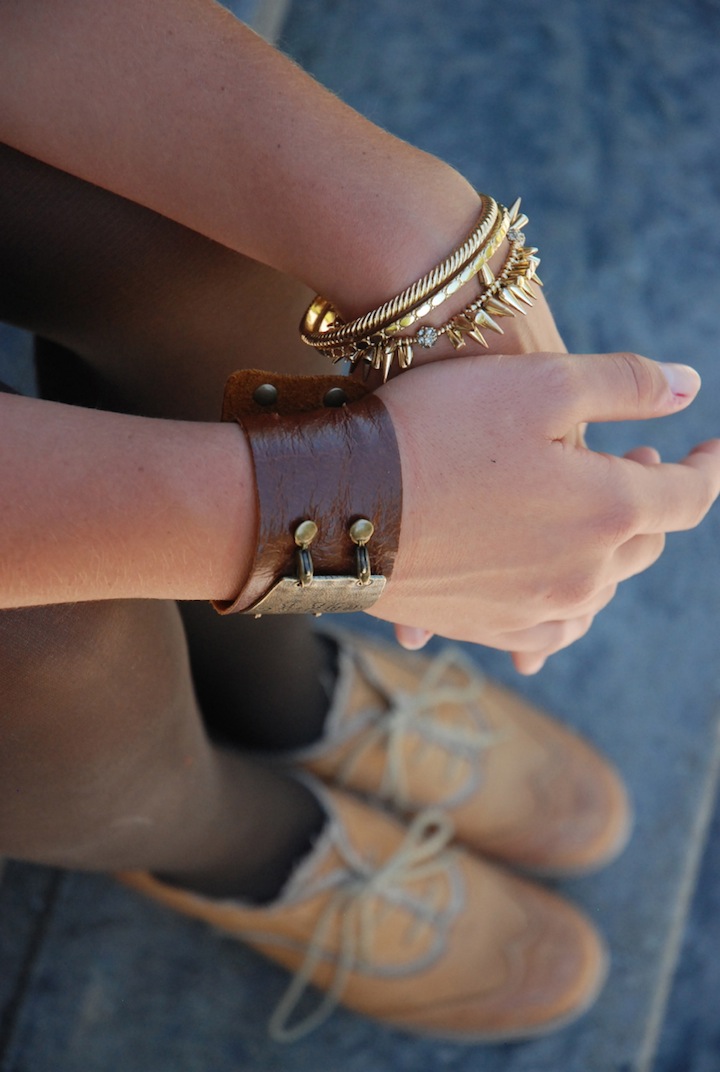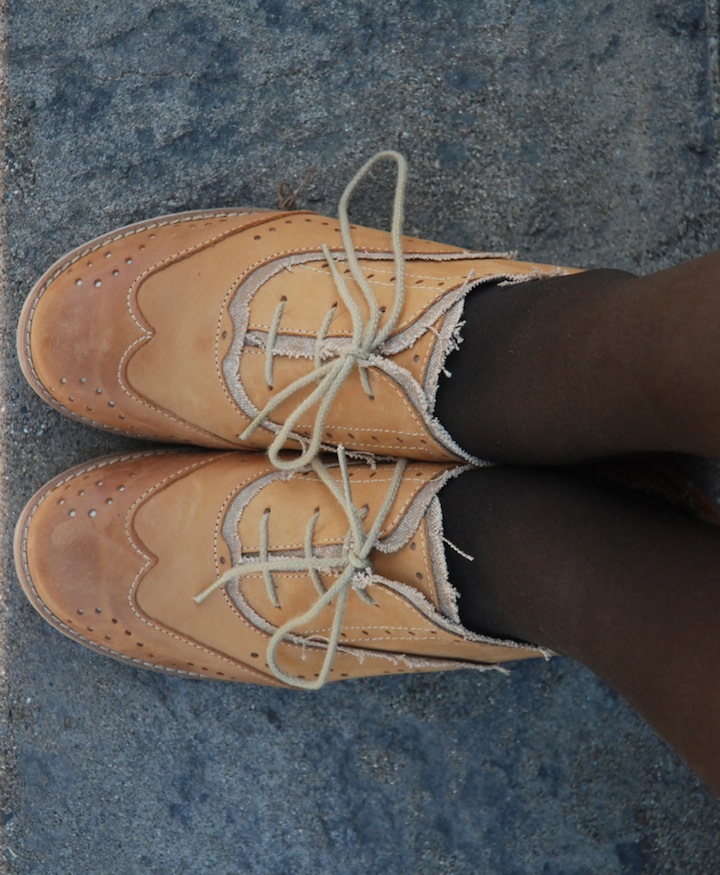 Outfit Details..You'll  notice this outfit was put together with pieces already in Lexi's closet…RE-PURPOSE! :
Dress: Target (old) Similar here
Denim Shirt: Forever 21
Sweater Vest: H&M(old): Similar here
Booties: Anthropologie (old): Similar here
Belt: Anthropologie (old) Similar here
Tights: Hue
Oxfords: bought in Italy. Similar here or here 
Cuff: Cozy Home and Lenny and Eva
Bracelets: Spiked Renegade Cluster~ Stella and Dot. Gold Bangles~JCrew
Thursday's post will feature our second layering look for Back To School. Think chunky warm sweater….