Laurel and I came back last week from the Alt Summit in San Fran very inspired!  We love learning from other bloggers and hearing what's working for them!  One thing that we discussed is what days of the week to post.  We had been feeling that posting on Sundays wasn't working well for our readers, and our thoughts were confirmed at Alt.  So we wanted to let all our sistas know that as of today, we will be posting Mondays through Fridays.  Our Monday posts will be called "Sweet Start" and will be devoted to encouraging and uplifting things to give you (and us!) a boost for the week ahead!  We love hearing from you, so please let us know what you think!!
When I was thinking about this week, I realized that summer is pretty much half over.  Yes, I can hear the "boo's" coming at me through my computer screen!  Ok…I'm going to take a positive spin on it….There are still about five weeks of summer remaining for us and I want to take full advantage.  I've been looking at the kids' summer bucket lists and we still have a stuff to do!!!  So, this week my goal is to go for a hike with Mac.  And maybe I'll take the girls for a pedi before we leave for our vacay!  Summer does tend slip away, so be intentional about accomplishing at least one thing on your' summer must do list or your kids' list…hey, I'm preachin' it to myself!  Now that I've put it out there, I'm really accountable!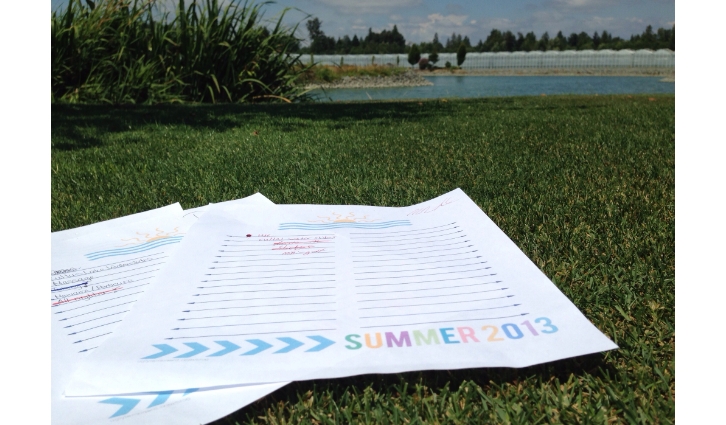 Let us know what you did on your list this week…we'd love to hear!