This week, we had the pleasure of sitting down with the creator of It's To Die For Banana Bread and consummate Vancouver foodie and food reporter, Erin Ireland. I don't know if you ever remember the story of Pam and i eating an entire loaf of banana bread with our bare meat hooks in our car driving home from vancouver late one night?  Yep, this is what got me into this hot mess!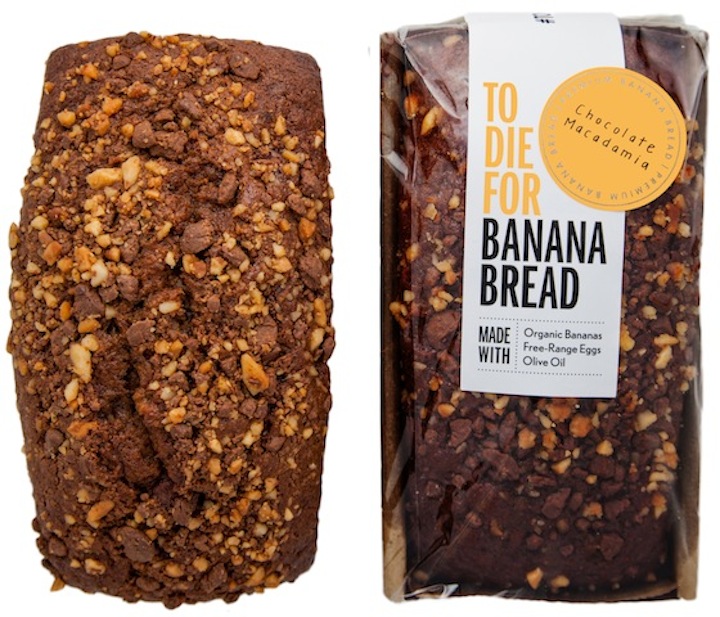 image via
We sat down at Cafe Cittadella which is a hidden gem, a serious oasis surrounded by lush greenery north of Broadway. We asked Erin our questions while sipping Americanos and nibbling on Erin's fabulous Banana Bread, Lemon Loaf and her newly released Gluten Free Banana Bread. Doesn't get much better than that. Here's what she shared with us…..and you: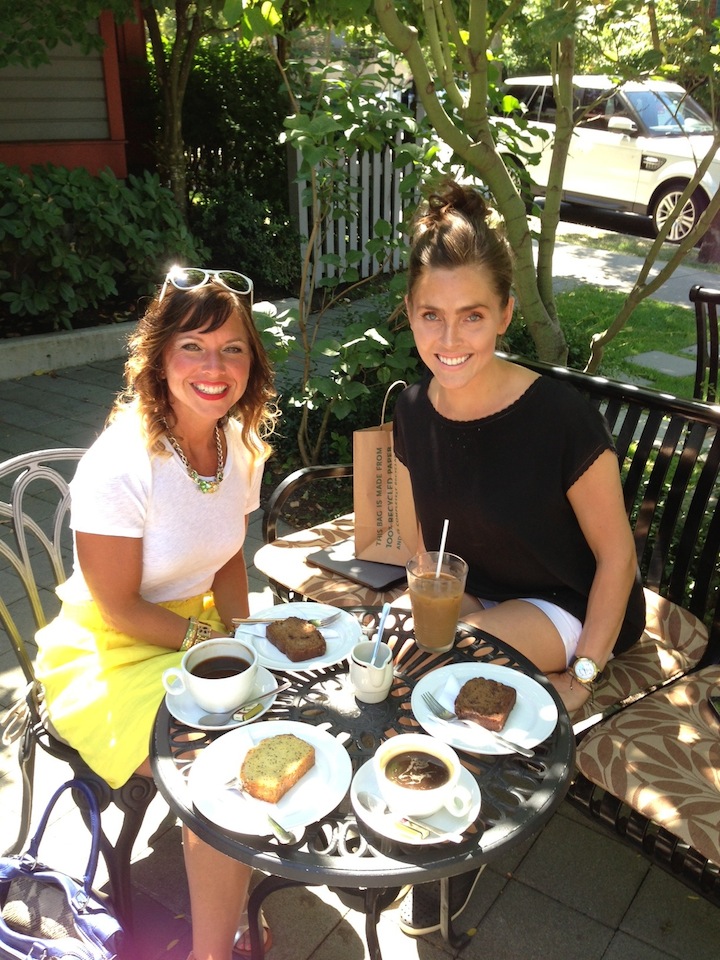 1. BB- How did it all start?
A number of years ago, I was working as a "starving" broadcaster and started baking banana bread loaves as thank you gifts. It was never ever about making money or turning it into a business. It happened organically…evolving into a life of its own. The requests for my banana bread became large enough in quantity that hiring a baker was the next step..and from there it has just continued to grow. I do still keep a strong hand in the production. I spend hours juicing the lemons for the lemon loaf…the stuff in the bottle just doesn't cut it!
2. We know you have created a gluten free version of your BB, which is brilliant. What is the process of coming up with a new flavour/recipe?
I'm a big recipe book reader…bits and pieces from recipes here and there give me inspiration and then i put my own spin on them. I love taking the average and making it better. While i do serve my creations to friends for their input, there's a gut feeling when i have created something that i know will work. **we love how Erin has taken iconic comfort foods…banana bread and lemon loaf..and stepped them up, adding flavors and textures unique to these otherwise "safe" and predictable treats. Can you say strawberry banana bread?  Look for a new seasonal banana bread Erin will be creating…i know i'll be ready and waiting…
3. If you have to make a quick meal, what does it look like?
Super quick? Tofu, avocado, and Frank's hot sauce. Eat that tofu right outta the container!  Otherwise, scrambled eggs or thrown together salads with whatever i have on hand…roasted yams, chickpeas and a quick dressing made of olive oil, sesame oil, tamari and rice vinegar is a favourite.
4. What makes something "to die for"?
Simple. It's when you can't stop eating something….when your hand literally grows a mind of its own and keeps going back for more! That constitutes "to die for"!
Just had to include a pic of the lemon loaf here…my hands knew no bounds when it came to this too..it's the crunchy millet, the toasted coconut, the poppy seeds…together, i was lovin loaf..i mean life!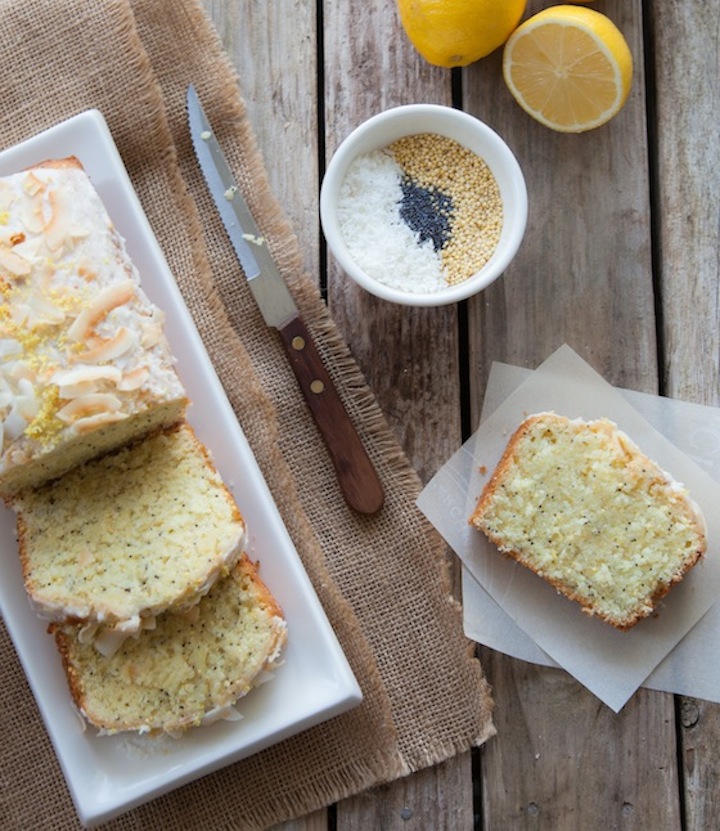 image via Photo credits to Joann Pai
 5. What won't you leave the house without?
My phone, which in this razor thin holder carries the basic credit/debit card/license. Oh and a lipstick thrown in my pocket. **She seriously impressed us on this one…i would need therapy to leave home without my safety net!
 6. How do you stay in such great shape while sampling the best food Vancouver has to offer?
I don't advocate strict dieting at all…it doesn't work! I enjoy food in small amounts…enough bites to really  get into it…to get a real feel for how a dish tastes but then stop after that. I'm also super active and always on the move. (she's looking for a dog that can keep up with her for her 15km runs, so that gives you an idea!) It's not a good thing to deprive yourself…enjoy food but know that you don't have to finish the entire plate!
7. What would be your perfect day in Vancouver?
A food adventure day, where i can be served hand and foot for all three meals! A perfect day would also include baking in my kitchen or delving into a food photo shoot.
Quick Five with Erin:
1. Favorite Snack: Cashews
2. Favorite Cocktail: Lime Margarita on the rocks
3. Ultimate Travel Destination: Italy is my FAVORITE! Also, would love to visit Japan..4 words: Jiro Dreams of Sushi
4. I Love the Smell Of… my grandma's freshly baked bread
5. Favorite Time of Day: Early morning…it's incredibly peaceful!
We love Erin's Banana Bread ( think bits of mac nuts and chocolate in a dense and ..here's the M word coming: Moist loaf..mmmmmm) AND Lemon Loaf (wow… it's the crunch, the texture AND the freshly squeezed lemon juice that make this loaf a standout) but we were equally impressed with the Gluten-Free Banana Bread. Gluten free does not have to mean that its a tasteless substitute..uh uh..this is the real deal! The first run of GF BB is being served this week…click here for a list of cafes. For celiacs ranging to those who are making more health conscious choices, you'll be hooked on it… here's hoping it becomes a staple on coffee house counters!
To indulge in some It's To Die For treats, visit one of these locations. You'll be glad you did! **if you're like me, you'll buy a couple extra and throw them in the freezer, cuz they're that good!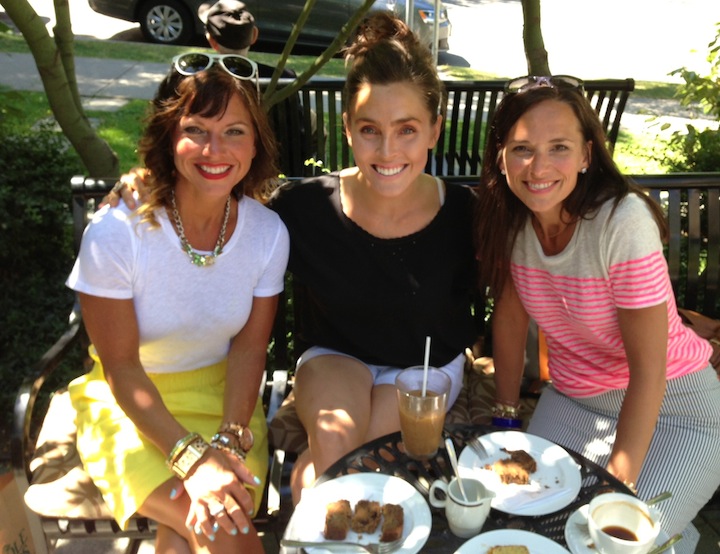 Thanks Erin for giving us a peek into a bonafide foodie slash entrepreneur's passion… we 're your Valley girl fans!!