It was late this past Saturday night that i thought i should maybe step up my game for Father's Day. Pancakes and bacon were on the menu, but i thought i could do better…so there i was trolling my favorite sites and bam! Smitten Kitchen came to my rescue! Waffles…but not your regular "whip em up in 5 minutes" waffles. Yeast waffles that rise gorgeously overnight. My grandma was known for her incredible yeast waffles, but i'll admit i've never made them. Some things are left to the master!  This recipe looked easy enough but i do know from grandma's waffles that yeast is the power ingredient. So, yep, there i was at 1:30 am, watching my yeast froth in the bowl!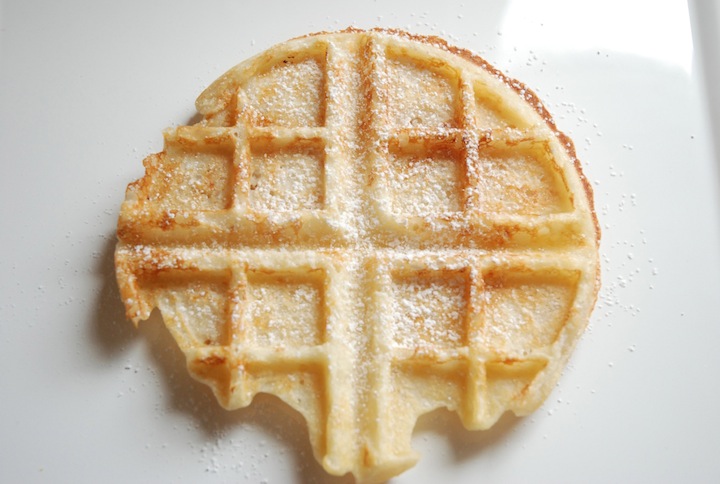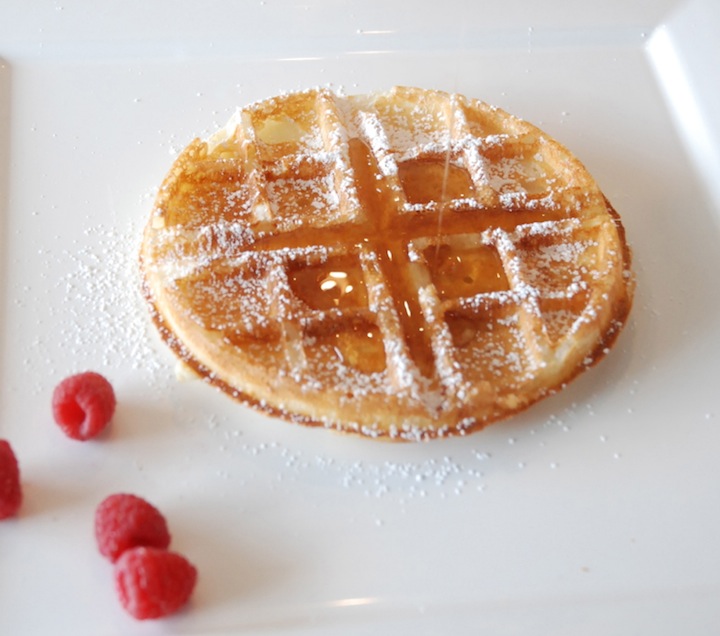 I love recipes that are passed along.. and this one is no different. Smitten Kitchen found this recipe from Marion Cunningham's  The Breakfast Book.. and that recipe was taken from an old Fanny Farmer cookbook (we're talking about a recipe from the 1800's …i think we can all agree it has stood the test of time!!)  Click here for the recipe
The night before serving, mix warm water with the yeast. Add  warm milk,flour and butter…Cover and leave on counter overnight and let this concotion do it's thing. No need to panic about leaving fermenting milk overnight..it'll be fine..i was weirded out myself but sometimes you just need to follow the directions!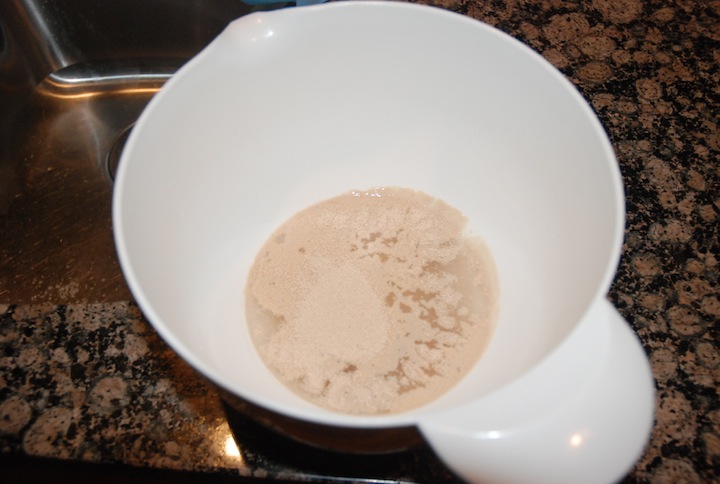 In the morning, your batter will be waiting for you patiently.. No rush. You'll get to it when you get to it!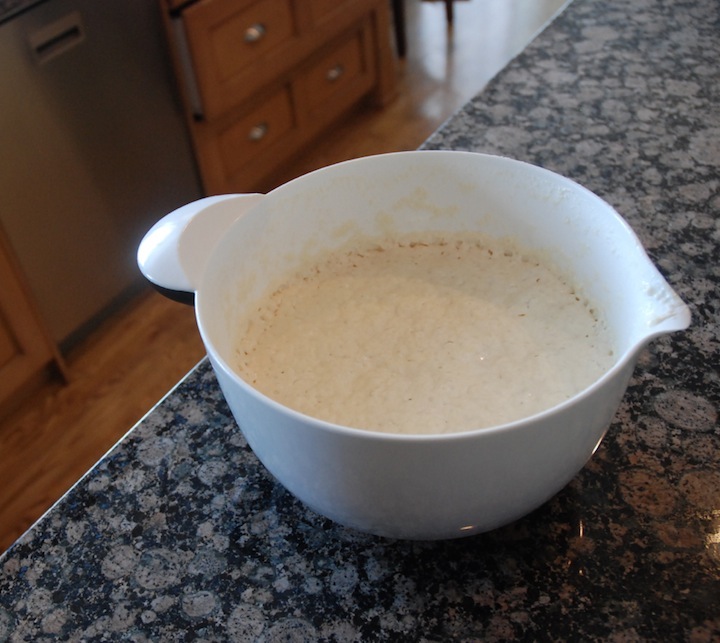 Add the eggs and baking soda and get your cook on! Smitten Kitchen suggests using a thin waffle maker versus the regular Belgian waffle maker. Well, i didn't have a choice and i wasn't going to let that stop me from making them. The verdict? They turned out marvellously! Crunchy on the outside and chewy on the inside. I'll admit. i like waffles…i don't love them. But these ones? i was feeling some love.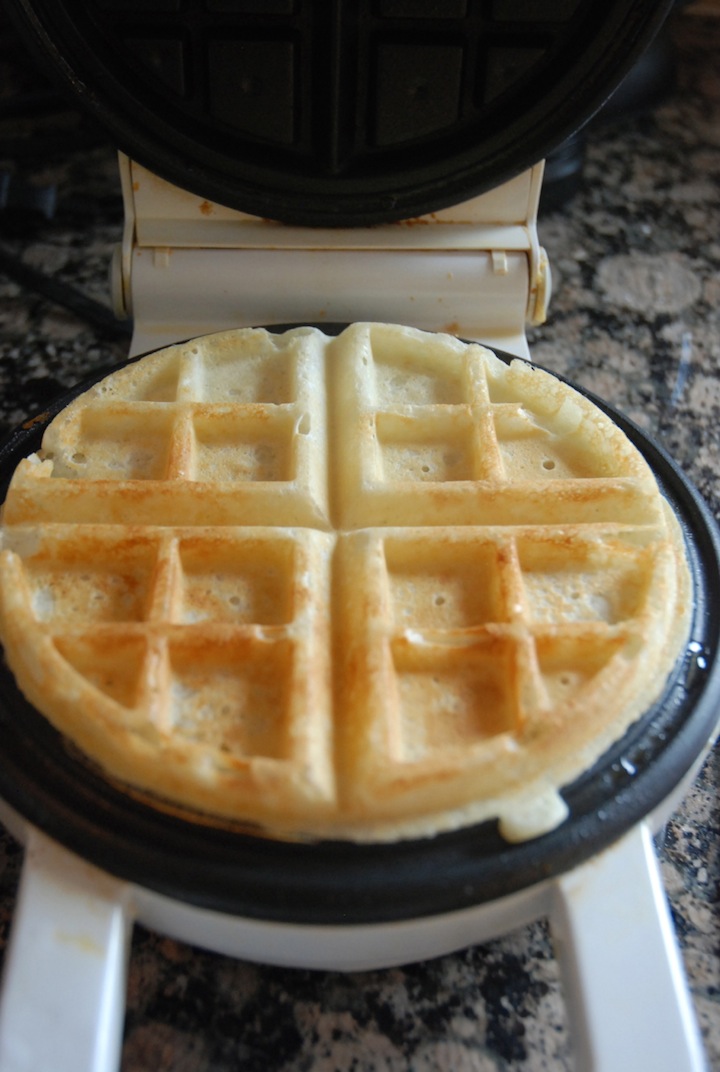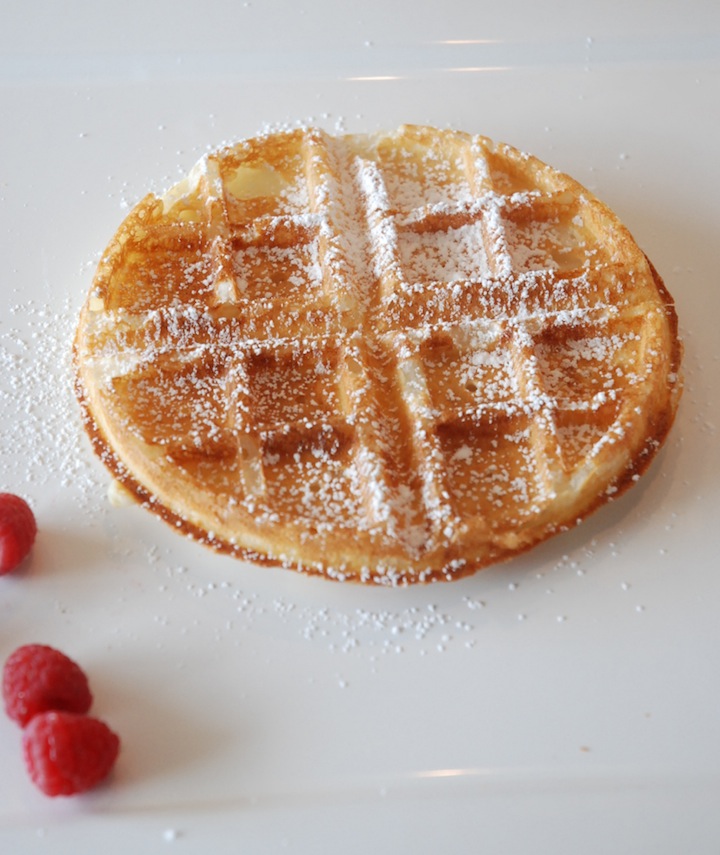 If you have any leftovers…fat chance…we like to heat them up in the toaster. Or if you're thinking ahead and make extra batter, cover and store the extra in your fridge for several days. Be a superstar mom and serve your kids fresh waffles for days on end!