Happy Father's Day to dads everywhere today! As much as being a mom can be a very tough job, I think a dad's role might even be more demanding. We want them to be sensitive, yet we need them to be tough! Dads are often the glue that holds a family together….a calming force with emotions run high. I know that our family of five sure needs that sometimes!
I am so fortunate to have an amazing husband who is an exceptional father. He fills so many roles….
Jason is really one of the hardest workers I know. He can't sit still…but lucky for me, there are often no half done projects left!!! I call him a whirling dervish on the weekends! He gets 'er done! He's also up for most anything!! His favorite fieldtrip always was the Deep Cove kayak and hiking day! And he's been know to sport a skirt for a father-son hockey game! He goes all out setting up for our annual trip to the movie drive-in….chairs, blankets, sleeping bags, footballs…oh and onion rings at midnight (yikes!).  Oh and he's ALWAYS up for a slurpee run!
He also is a huge encourager!! If the kids are passionate about something, Jason will do anything to make it happen for them!!! From driving Mac to early morning hockey to hauling a trailer for dance props (prop daddy!), Jason is always in the wings (he literally was this week), cheering the kids on!
I asked each of the kids what one word describes their dad…
Berkeley said "supportive"
Dylan said "hardworking"
Mac said "encouraging"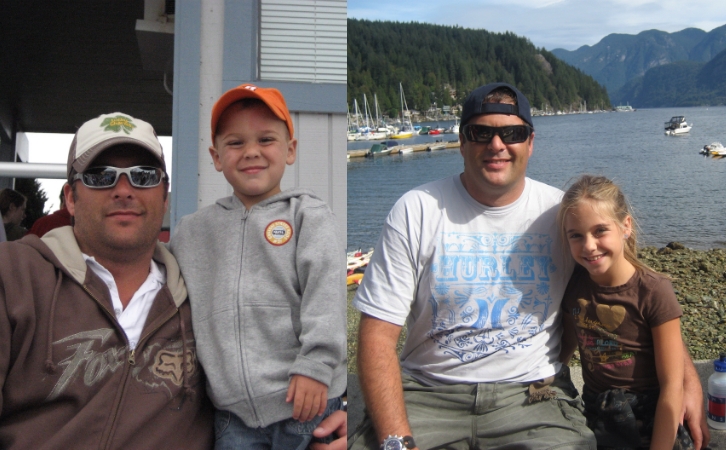 Jason, I love and sooo appreciate you! You are an incredible dad and today we celebrate you!!! You are da man!