What drew me in was the picture on the recipe…melty chocolate chips get me every time. And then i read the recipe and thought well now, that's just a challenge i can't turn away from. A virtually healthy peanut butter chocolate chip cookie with no flour, oil or white sugar? With chickpeas as the main ingredient? We shall see about that! And ps… It is going to taste like hummus?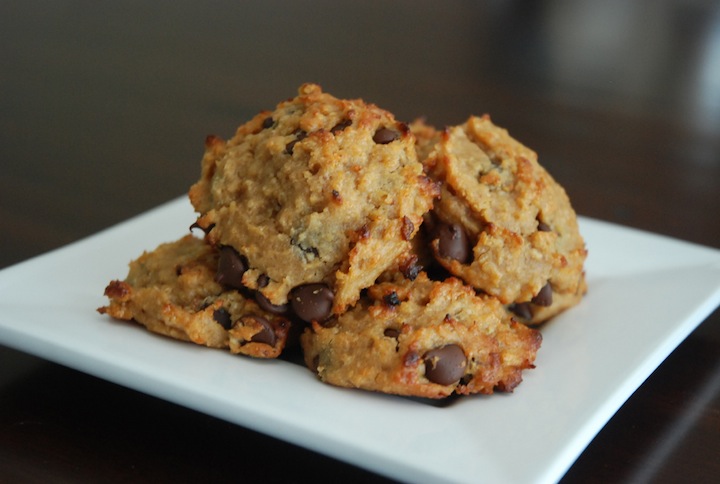 Challenge accepted and wow! These cookies are downright yummy! Especially right out of the oven. They are positively melty..the original photo that had enticed me was not photoshopping genius. They really are that good!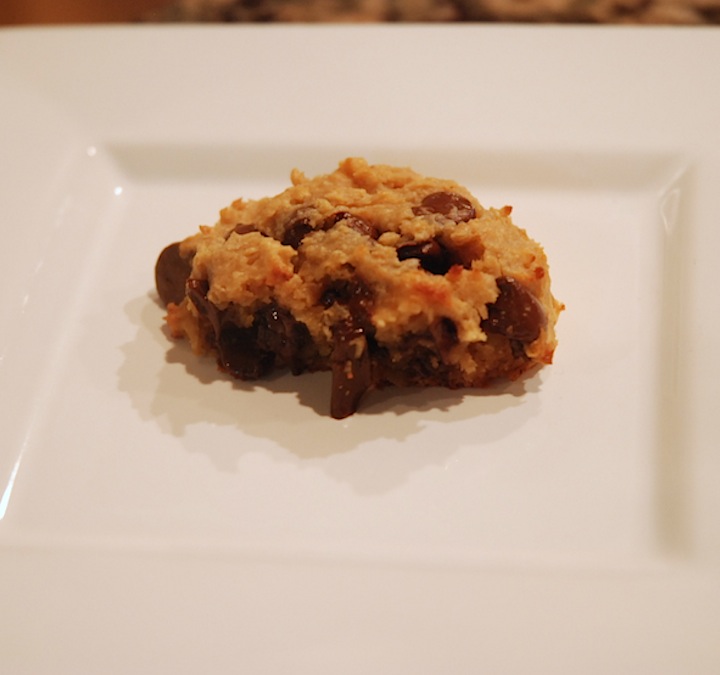 Take note…melty, gooey choc chips. YES!
And… not only did i love them, but my kids went crazy over them! It's decided…the recipe gets moved into the "KEEP" pile!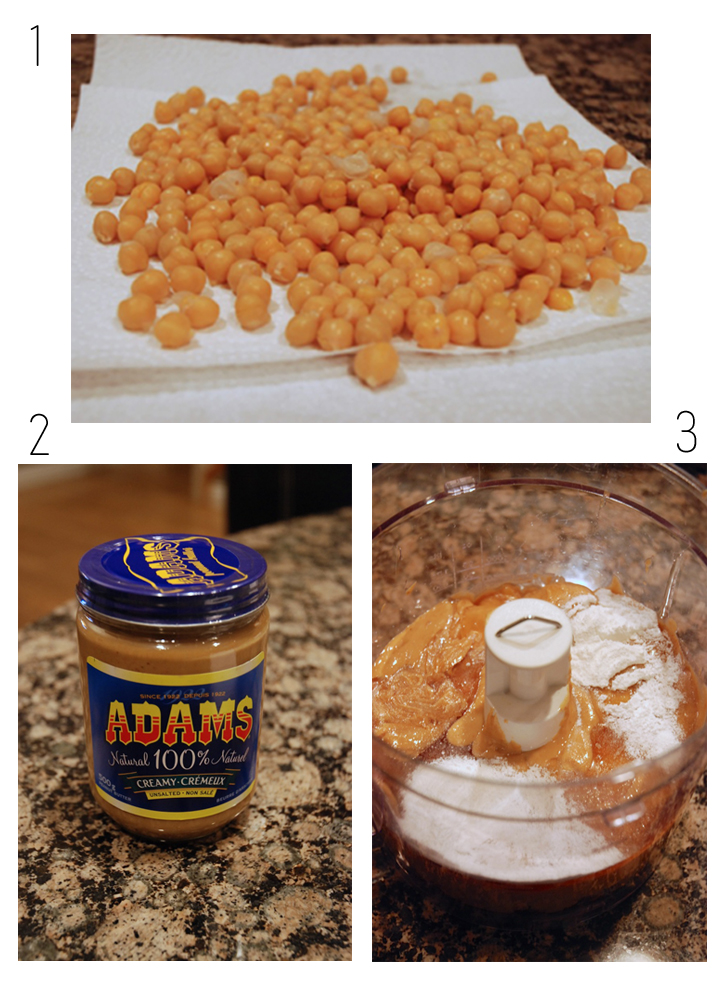 1. Drain the can of chickpeas, rinse and lay on paper towel. Dry gently with additional paper towel
2. Make sure you use natural peanut butter…i bought the creamy and unsalted variety
3. Mix together, chickpeas, peanut butter, honey, baking soda, vanilla and a pinch of salt in a food processor. Pulse til combined. **the mixture will get thick and sticky…this is what you want!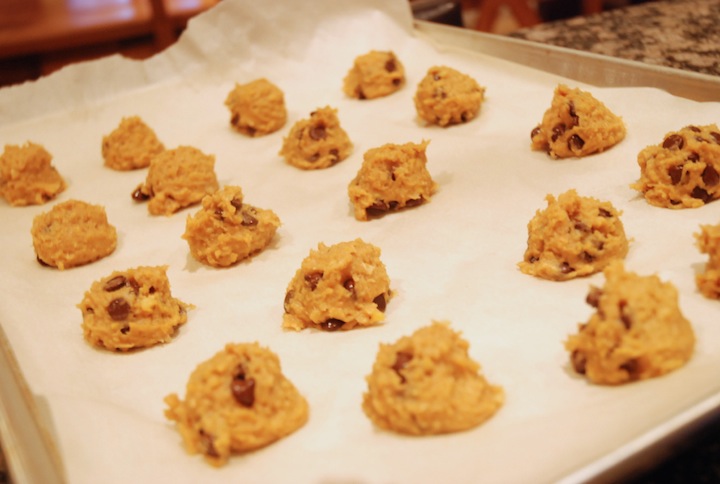 Though the mixture is very sticky, it still worked to use my trusty cookie batter scooper! Drop onto parchment lined cookie sheet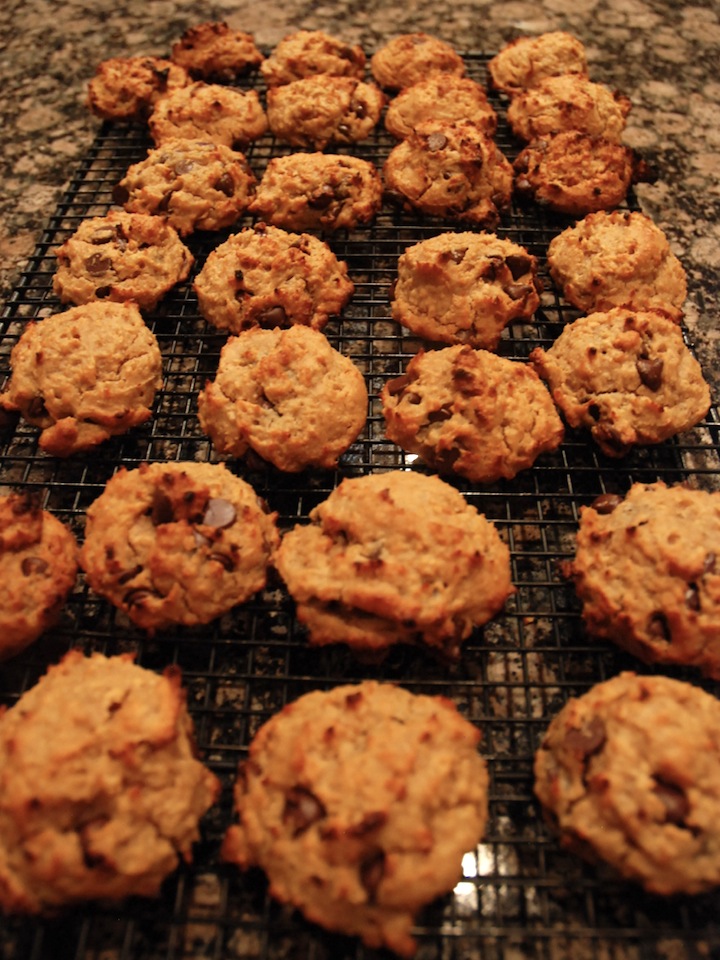 Bake at 350 for approx 10 minutes. Allow them to settle on the cookie sheet for at least 5 minutes and then move to a cookie rack and let them continue to set.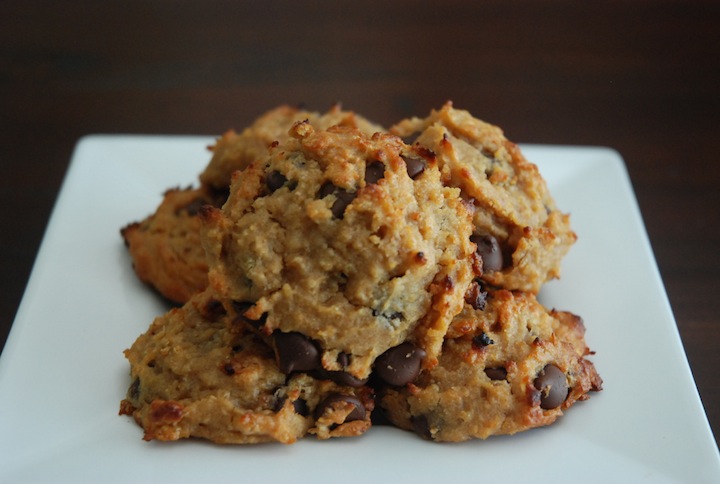 These are so delicious served warm…really, trust me! But if you have leftovers, they're yummy the next day too!!!
PEANUT BUTTER CHOCOLATE CHIP COOKIE DOUGH BITES ~ posted on Facebook from "Jump on the Skinny Bandwagon with me"
Ingredients:
1 1/4 cups canned* chickpeas, well-rinsed and patted dry with a paper towel
2 teaspoons vanilla extract
1/2 cup + 2 tablespoons (165 grams) natural peanut butter
1/4 cup (80 grams) honey (agave would be another option)
1 teaspoon baking powder **
a pinch of salt if your peanut butter doesn't have salt in it
1/2 cup (90 grams) chocolate chips
* My can was a 400 gram can, 240 grams without the water, and I used all but a few tablespoons
** If you need grain-free baking powder, you can use 1 part cream of tartar + 1 part baking soda + 2 parts arrowroot.
Directions:
Preheat your oven to 350°F / 175°C.
Combine all the ingredients, except for the chocolate chips, in a food processor and process until very smooth. Make sure to scrape the sides and the top to get the little chunks of chickpeas and process again until they're combined.
Put in the chocolate chips and stir it if you can, or pulse it once or twice. The mixture will be very thick and sticky.
With wet hands, form into 1 1/2″ balls. Place onto a piece of parchment paper. If you want them to look more like normal cookies, press down slightly on the balls. They don't do much rising. Bake for about 10 minutes.
Yields about fourteen 1 1/2″ cookie dough balls.