You know that Pam and i talk alot of about building your wardrobe around a number of staple pieces. Well, a perfect tee is one of THOSE pieces that has been around for decades and isn't on its way out anytime soon! It's the perfect piece to wear with both classic and trendy pieces..kind of a stabilizing factor.  Notice how i said a perfect tee…not any will do.  What makes a tee a winning piece? In my humble opinion, there are 3 musts;
1. A perfect fit
2. Quality fabric
3. Attention to detail
I've done some scouring over the years..no lie. And i've purchased a number (ok, a hideous amount) of tees, but have never really fallen in love! On some, I've spent way more than i felt a tee was worth…and on others, i've gotten the deal of a century. But none stole my heart until i met the JCrew Vintage Cotton Tee . I bought one…and then another…and then another! If the number of times i've been wearing them is any indication, i think we have a winner.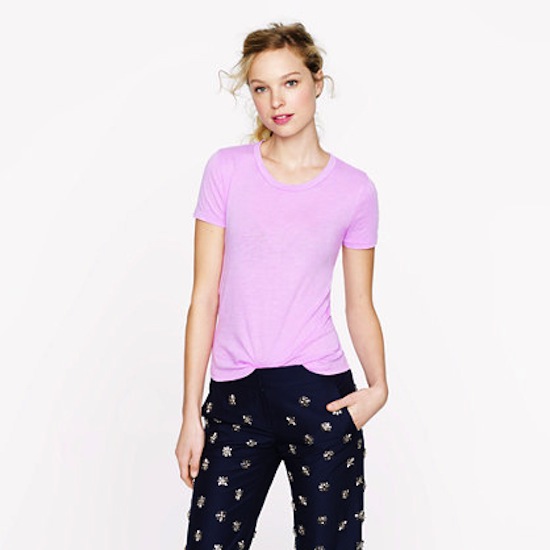 Made of  cotton, the vintage tee has a slub to it, as well as light, almost gauzy feel. What i love is that i don't feel "grubby" or misshapen in it. It's roomy while still having a tailored look. There's a truly vintage-y worn in feeling to this piece without sacrificing style!
Wear them with your favorite boyfriend jeans or take it into the evening….It looks positively marvy paired with a pencil or a-line skirt.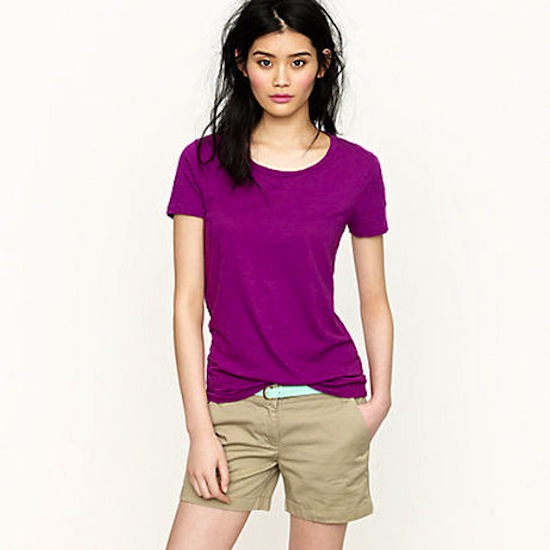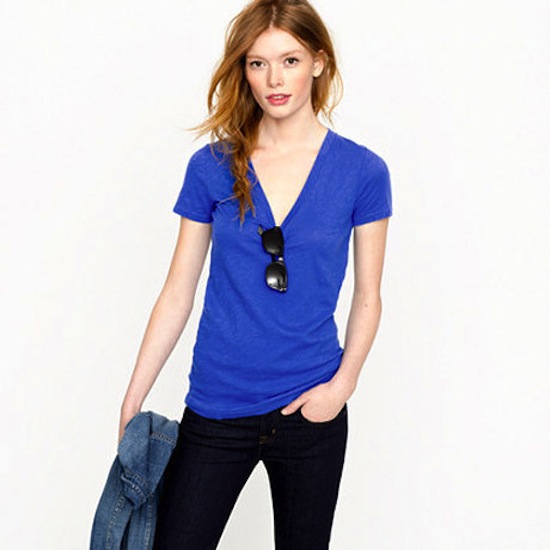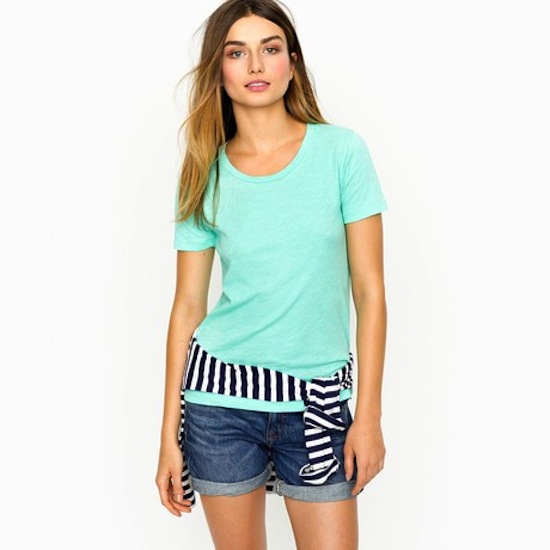 all images via
JCrew has constructed an amazing tee…with options. Choose from 15 colours, as well as crewneck or v-neck styles. These are awesome staples that you can throw on and feel good!
Take advantage of JCrew's Summer Sale right now and get an additional 25-30% off already marked down tees (Enter code NEWSTYLE while checking out) . Prices range from $19.99-$29.50 before the promo. That's a steal, sisters!!!!