Prints are huge this spring/summer and i'm digging them! Paired with neutrals, these patterned bottoms don't have to bring back memories of that crazy distant relative that spends 6 months a year in Boca Raton (i know that's what's been holding you back, right??). Instead, they are a fun way to step a little outside your "solid" box and jack up the interest factor in what you're wearing.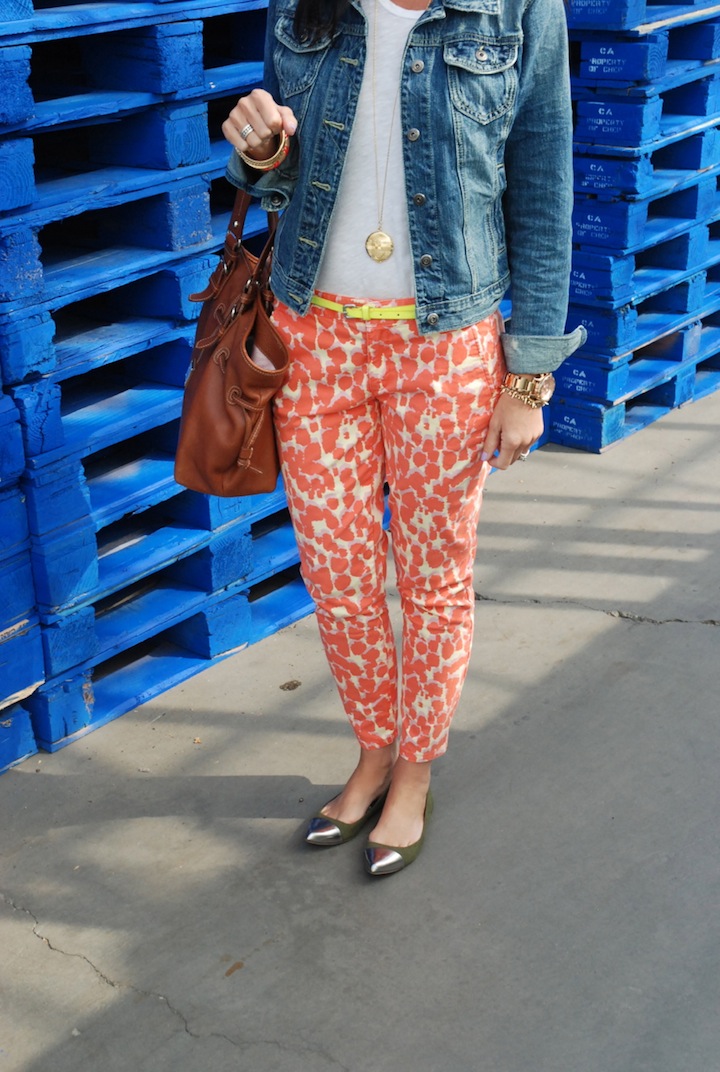 I've also heard many people lament that prints are only made for stick thin frames. Not so, sisters! It's all about finding the pair that fits your body perfectly. Thankfully, there is a ton to choose from… and i couldn't resist being lured into the Gap when i saw their windows dressed with some orange animal printed crops. The Gap khaki skimmers  are constructed of cotton and a wee bit of spandex, which makes them feel oh-so comfy and gives you some room to finish dessert!! And bonus, they've even been marked down since i bought mine last week..$50.99 is a great price for a well constructed pant.
I paired these pants with my favorite JCrew vintage tee ..normally i don't get too excited about plain tshirts but i'm seriously kicking myself for not buying a stack of these. These tee is made of cotton slub that gives a more "chic" look than your regular tshirt…it also comes in a boatload of colours and your choice of crew neck or vneck. I've been wearing mine with everything from jeans to dress pants and heels. It's just one of THOSE tees! Regularly priced at $37.50 it's worth it, but watch for these to periodically be featured at a special price.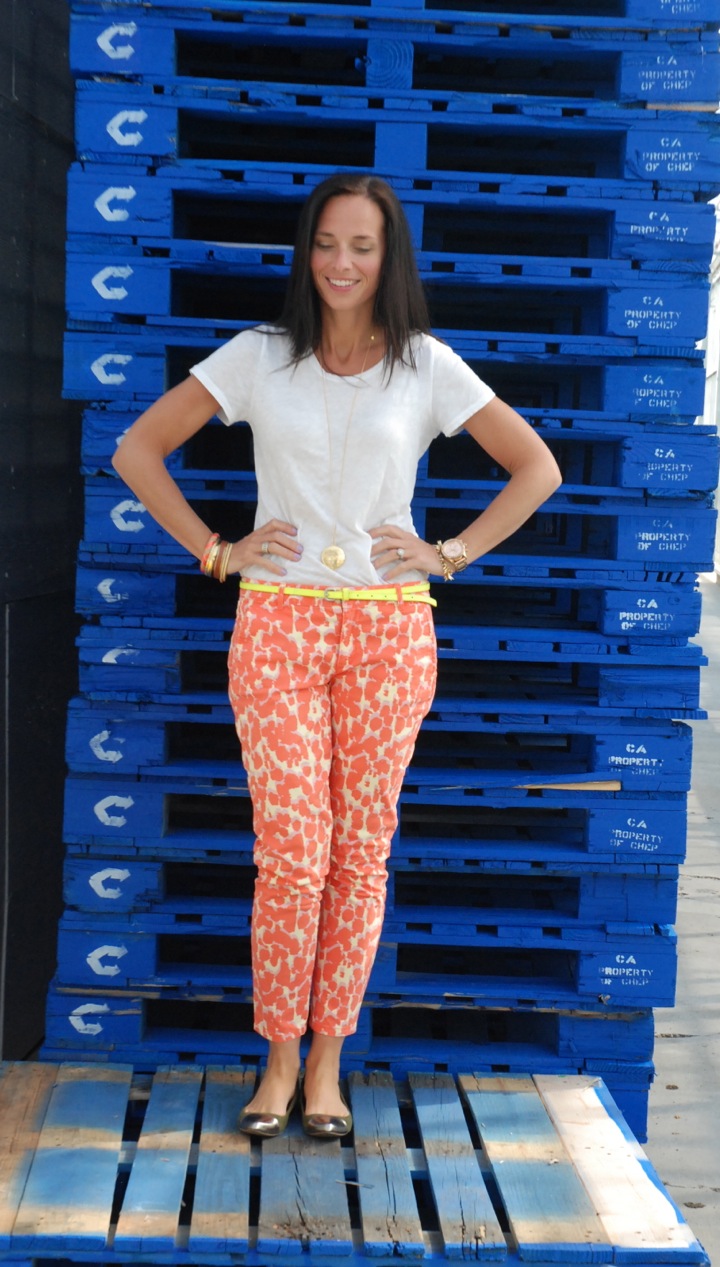 American Eagle had these Metallic Cap Toe Flats on for such a steal i couldn't leave the store without them. $14.99 YES!! i liked the idea of grounding the bright orange skimmers with the camo green flats. These flats are a neutral that can be paired with tons of colors, prints and patterns.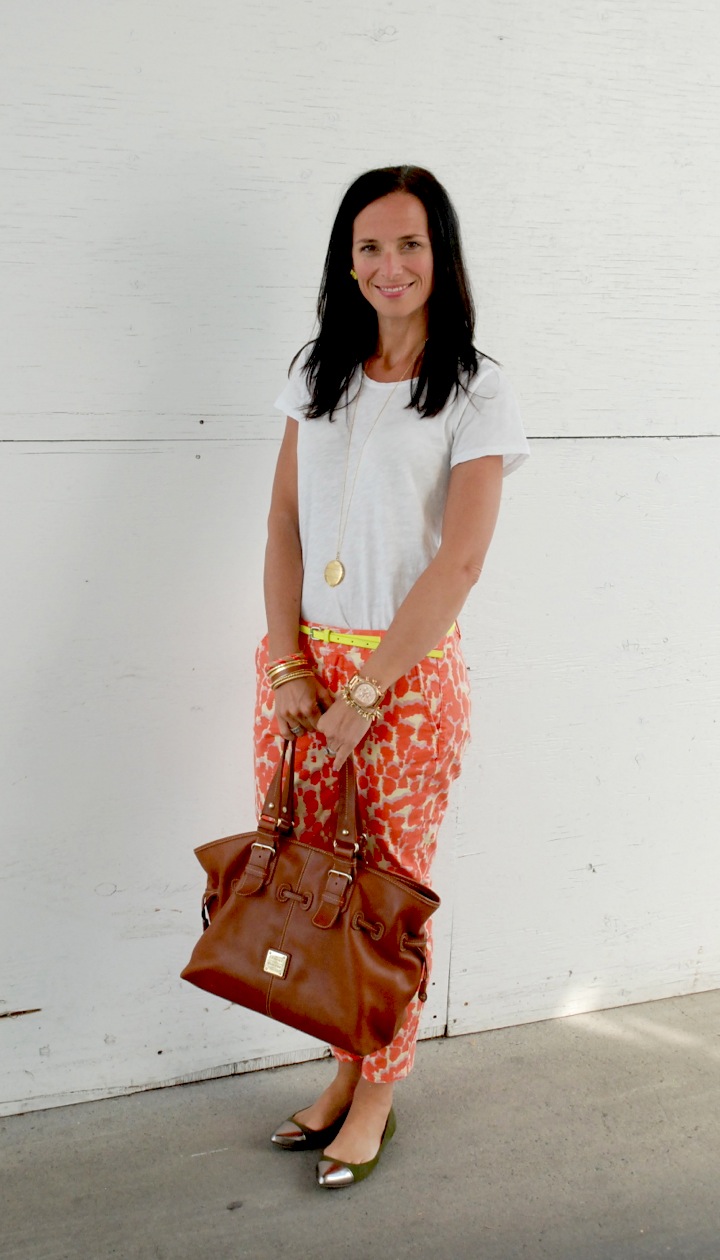 Throw on a denim jacket, some stacked bangles and a long necklace and you're set!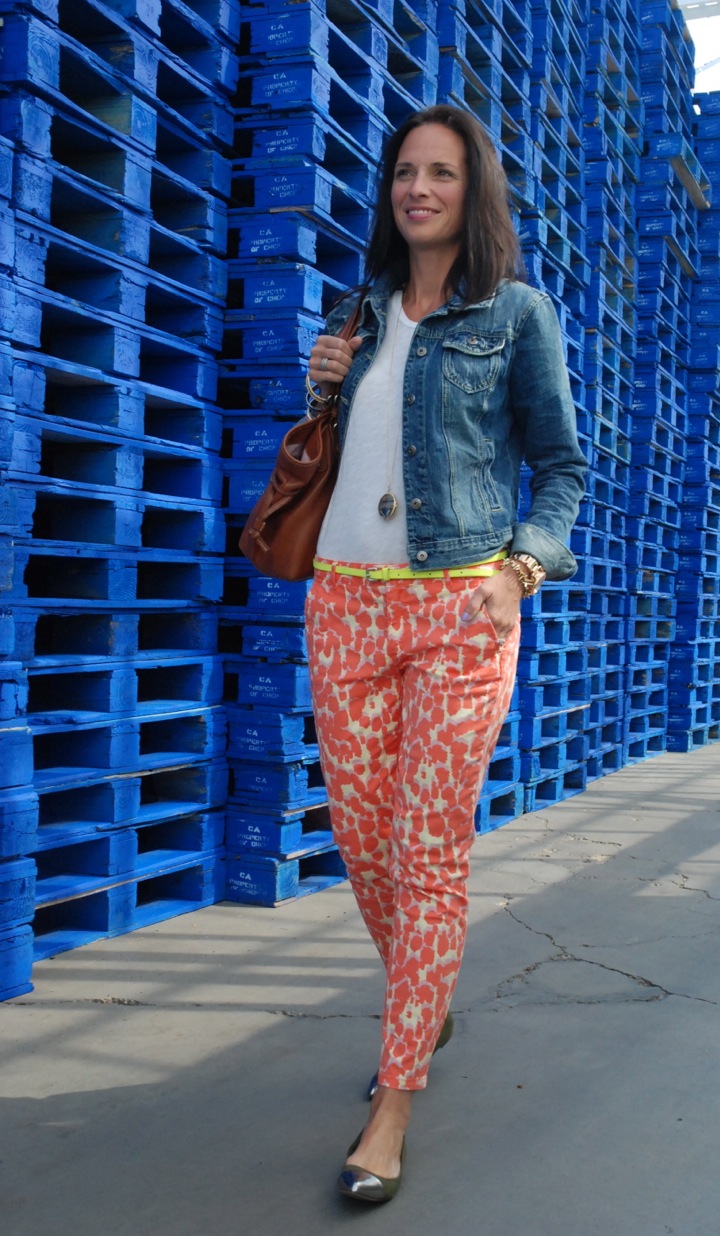 Outfit:
             Bottoms: Gap Skimmer Pants
              Top: JCrew Vintage Tee
              Jacket: Denim ~ old (similar here)
             Shoes: American Eagle Metallic Cap Toe Flats
             Gold Bangles Set, Khaki/Fushia Bangle: JCrew
Spike Bracelet: Stella and Dot
            Neon Belt: JCrew Factory
             Brown Leather Bangle: Vince Camuto
             Necklace: House of Harlow locket
             Bag: Dooney and Burke (old)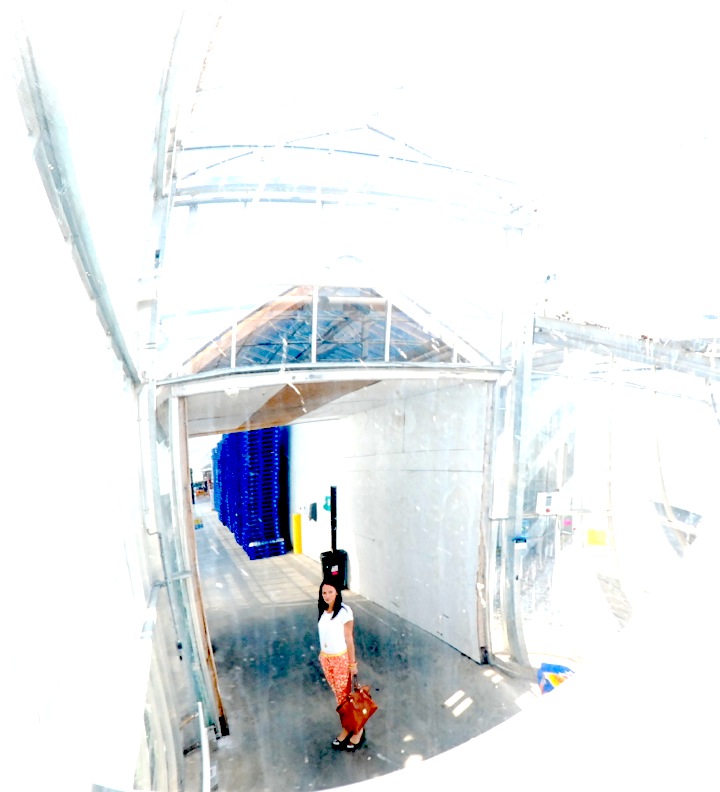 These three pieces: the skimmer pants, the tee and the flats came out to just over $100… and can all be worn interchangeably with a myriad of other pieces in my closet. Adding pieces that i already had, completed the outfit without me having to spend more!
So, are you ready to embrace some prints?? Have FUN with it! What prints are you wearing this spring?