Those who know me, know that i go a little freaky if i don't have lip balm/chapstick within arms length at all times. Always have and always will. This, my sisters, is my new favourite! A friend treated me to a tube of Dior's Addict Lip Glow and wow, at the risk of sounding cheesy? This BALM is the BOMB!! hah!
What makes it so fabulous? Where to begin… i love that it has the function of a lip balm, without leaving your lips colorless or at best, a slight pasty white. Lip Glow incorporates technology (technology in a lip product? What is our world coming to?!?) that allows it to react with the chemistry of your lips to create a shade specific to you. Pretty cool, hey? If you struggle to find a lip color, this is your answer. I love the light hued glossy look it gives, while moisturizing your pucker at the same time. Lip Glow also has SPF10 in it..as we head into sunny season, it's not just your skin that needs protection..don't forget about your lips! And lastly, well, i just think it might be the prettiest lip balm packaging i ever did see!
And while the price ($35) may initially seems steep, don't forget: It's really like 2 products in one…Lipstick and a moisturizinging lip balm. You can also ditch the mirror you've been carrying around in your purse. Apply this on the fly..no precision needed..yay!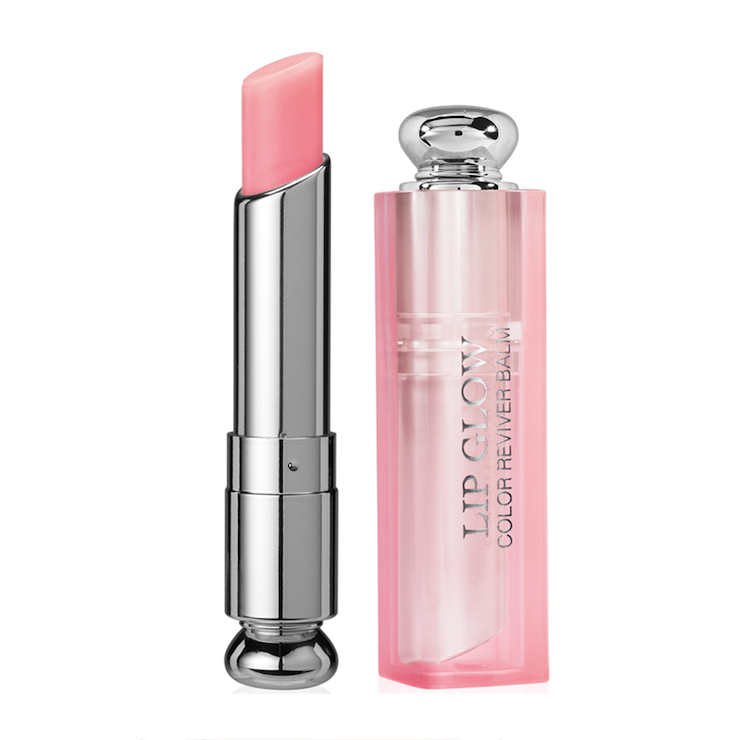 My new go-to..i want to buy another one just to have as backup!
Dior's Addict Lip Balm is available at Sephora, or department store Christian Dior beauty counters  (Vancouverites, check it out at the Bay)