Ok…don't be hatin on me because i'm last person you know to jump on the kale bandwagon. i'll be honest, i've just never loved kale…it's always felt too "heavy" or thick of a green to eat raw. So, i've just let everyone else love on it while i watched in silence.
By the same token, I also like to think that i'm not a picky eater and since Scott and i did our weight loss in fall, we have been eating a TON of veggies…lots of green meals around this place! So upon feeling bored in the grocery store this week, i threw a bunch of kale in the cart. Didn't know what i'd do with it, but hey, i sure looked healthy while i was checking out!
Yesterday i felt like i needed one more dish on the table. These Kale chips were a hit! These may be old hat for y'all who love kale, but hey, first time i've made them in my house. The rest of the fam ate them on their own, but i threw mine on the salad i was eating. I love a bit of extra crunch! And oh, so easy….really, it doesn't get easier and quicker than this.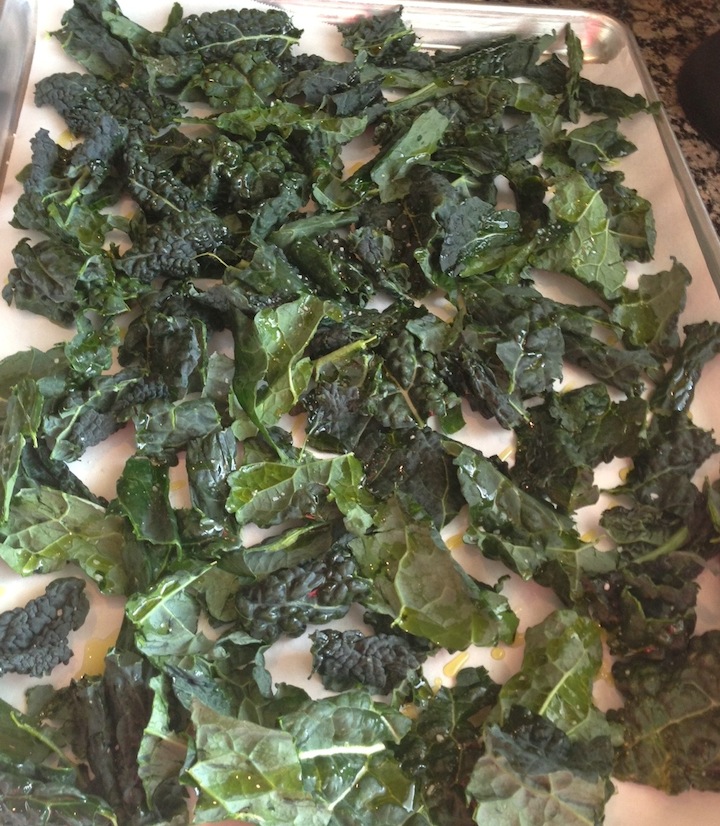 Just rinse your kale and dry thoroughly….i used a salad spinner.  Rip off the leaves in bite size pieces, making sure to discard the spine of the leaf. Place on a parchment lined baking sheet, drizzle with good quality olive oil. Sprinkle generously with coarse kosher salt.
Bake in a 350 degree oven for about 10-12 minutes, until edges are browning. They will naturally crisp up.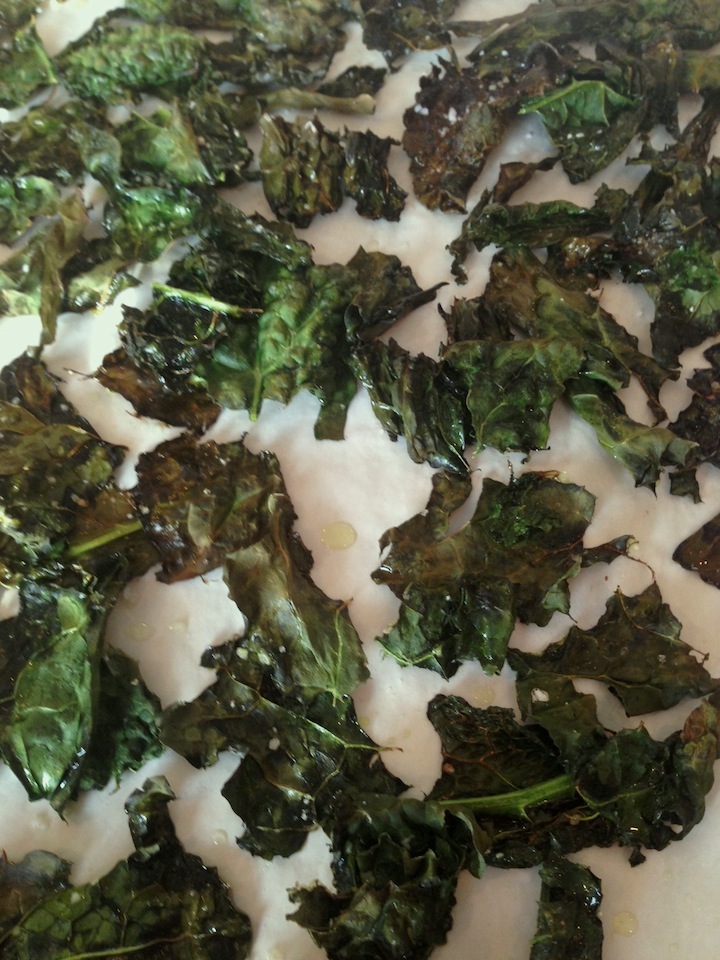 Ok, so i'm going to give it a tenuous YUM!! Tenuous only because i'm not all kale crazy all of a sudden, but i have to admit, these chips were delicious! And I'm going to make them again. So, kale, you've won me over in round 1