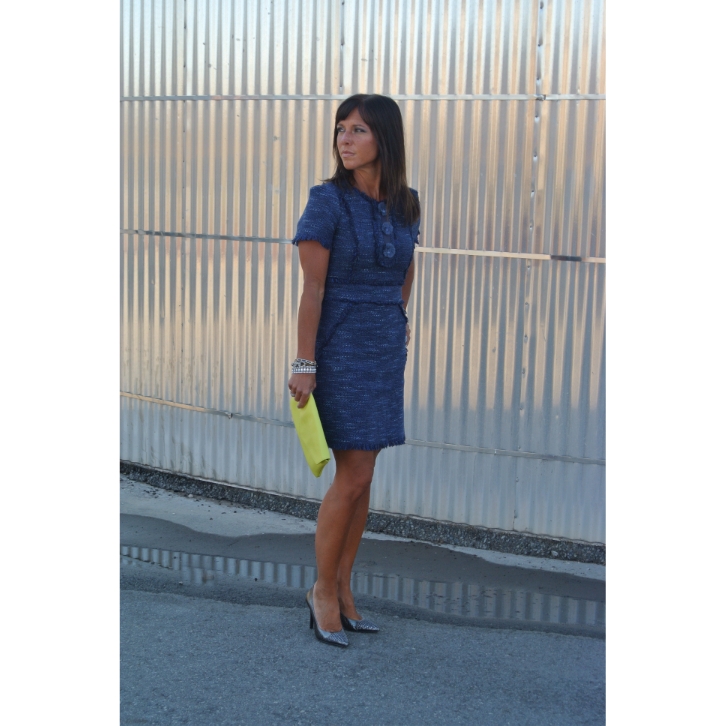 Laurel booked our whole family into brunch at Yew Restaurant at The Four Seasons Hotel in Vancouver.  It's a bit of a chi chi place with a modern aesthetic (Diana Krall and Elvis Costello were also there having brunch with their children!), so I wanted to dress the part!
Back in December when we were in Hawaii, I hit Nordstrom Rack.  I seriously LOVE that store….it's a place I can get lost in for hours and come out with some pretty serious deals.  I've been heard to literally shriek between the clothes racks!  I happened to see a rack of Rebecca Taylor items and snatched a dress…actually I took it in two sizes to try on…you can't be too careful and aggressive in a store like that!  If you turn your back, another treasure hunter will grab the bounty you had your eye on! This dress was originally priced at $425 and I paid $150…bam!  And that's why I LOVE Nordstrom Rack!
Bingo!!!  I loved it….and originally I thought I'd wear it at the Alt Summit.  I did bring it with me to Salt Lake, but found that it was maybe a little too "sweet".  But Easter brunch was a perfect fit for this blue tweed sheath.  My 12-year old daughter Dylan couldn't help but tell me how much she disliked it (she said it more than once!), but that didn't dissuade me!
I took the precious factor down a notch by pairing the dress with a funky neon clutch and studded heels that Jason bought me for Christmas!
And as added bonus…. I just found out that Kate Middleton wore a tweed suit from the same collection!  Sorry, Dylan, but if it's good enough for a princess, it's perfect for me!
So, you really can dress like royalty without paying ridiculous prices…it takes a bit of looking around…and maybe a few hours of getting lost between the racks at a discount store (and a few high kicks of pure delight…yes, I've done that too!), but you are sure to emerge with some pretty nifty treasures!