For awhile now, Pam and i have been talking about our dream of taking our blog one step further. We feel so grateful to be able to write about the things we love that hopefully inspire you or ideas you feel you can relate with! That's the hope at least! But, we also want to use this platform to connect with you all…and to help bring something of value to your lives, beyond what deal we just scored, or a recipe we think might just make your next dinner party a hit. These things are all wonderful (well, we think so!) but today's Booster Brunch was created soley for the purpose of encouraging and lifting up women in our lives– moms, friends, wives.
Sometimes, we get so involved in "life" that we kinda miss out on the "living in the moment" thing. Today was meant to put "busy" on pause… to eat a yummy brunch…to visit without being rushed.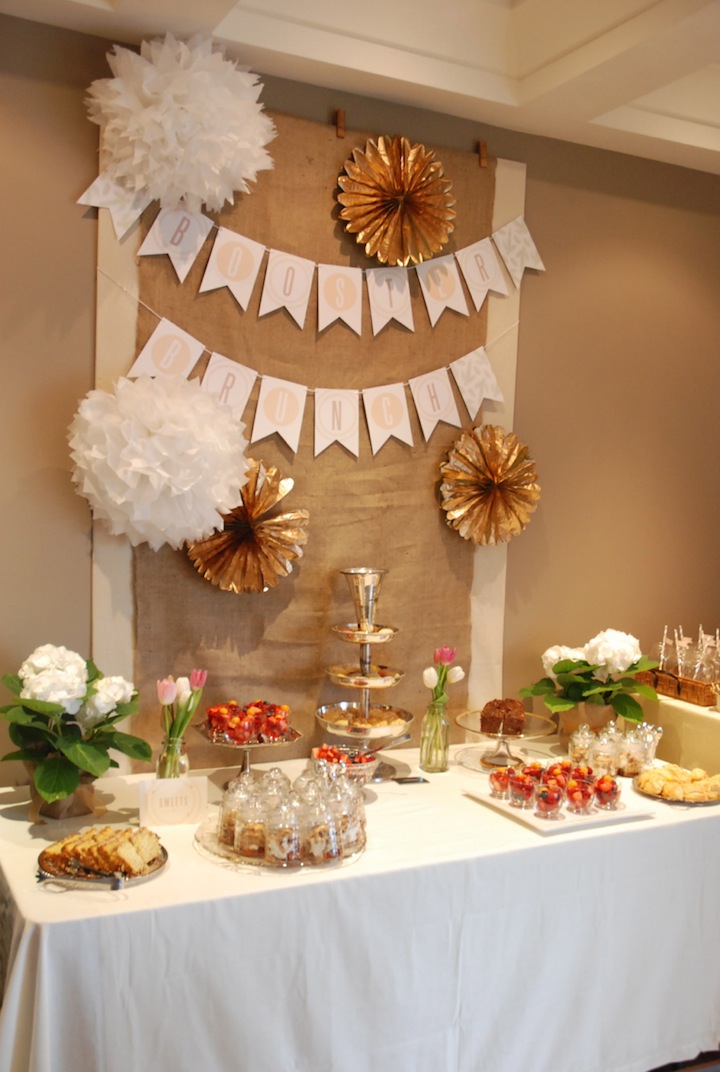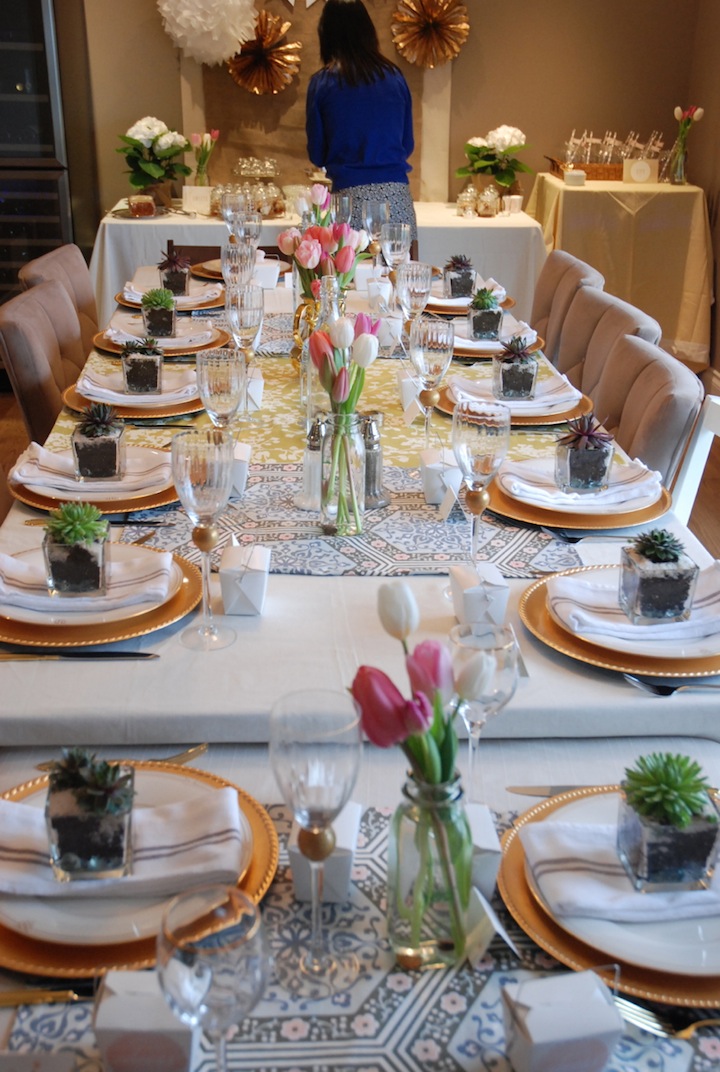 We had the pleasure of having Jenn Walter join us and share her journey about finding calm in the storm.  She gets the whole chaotic schedule thing, let me tell you!! Her husband, Ryan Walter, played in the NHL for 15 years..you hockey fans would remember him for playing with the Washington Capitals, Montreal Canadians and Vancouver Canucks (GO CANUCKS!!!! ). She is also the mom to 5 kids and 2 grandkids. SHE KNOWS BUSY! It was such a treat to hear her and know that we are in this thing together, as well as to learn some specific ways that she has been able to keep her faith and her relationships with her husband and kids flourishing. Thanks so much, Jenn, for being here with us!
They say a good gathering starts with good people! I whole heartedly agree…but i also think good food doesn't hurt. We were thrilled to feature some of our favourite sweets: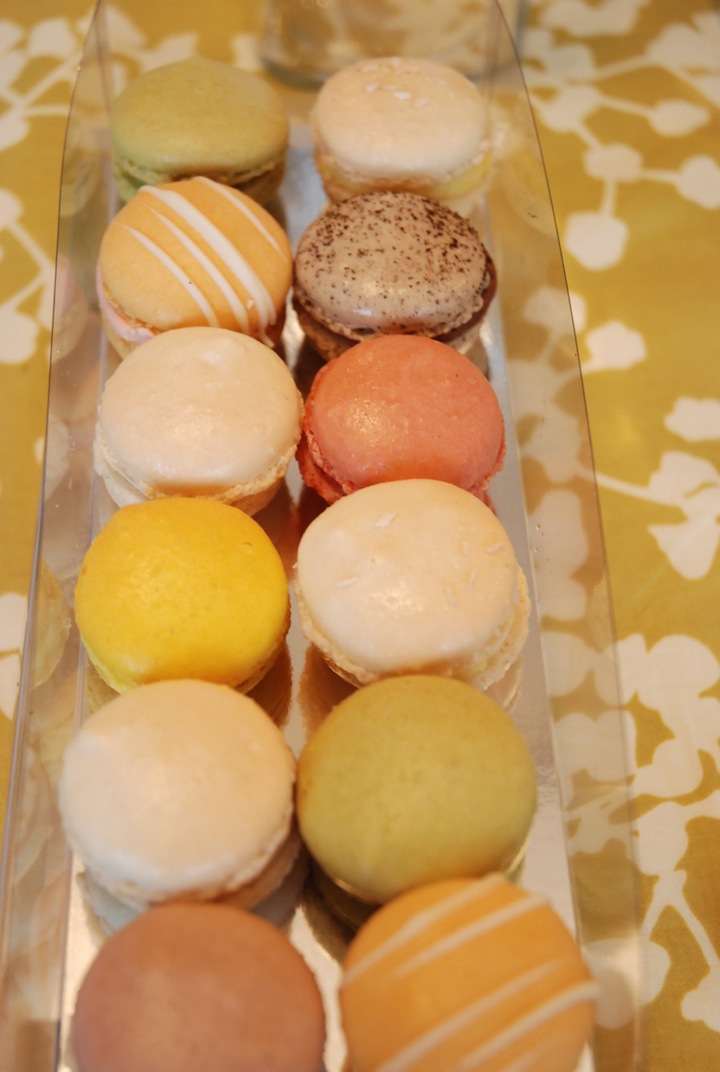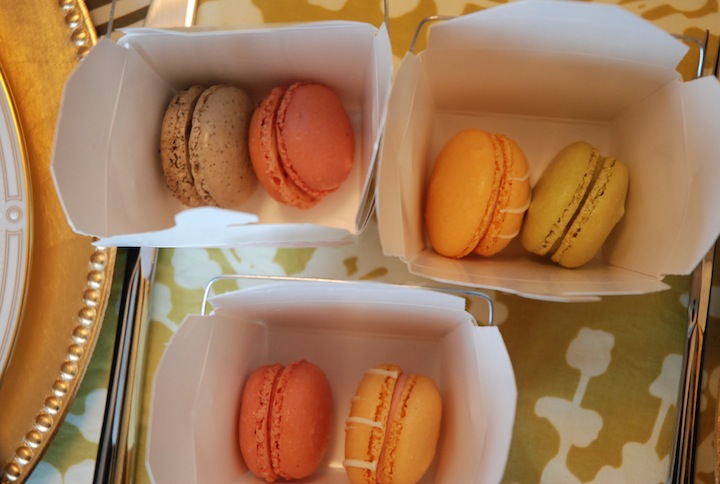 Kitchening & Co ~ by Carly Wintschel partnered with us to not only allow us to enjoy her ah-mazing macarons (no, really…. can you say Salted Caramel party in my mouth??) at today's brunch, but also as a little take home for our guests! Thank you, Carly!  They were exquisite. Simple as that.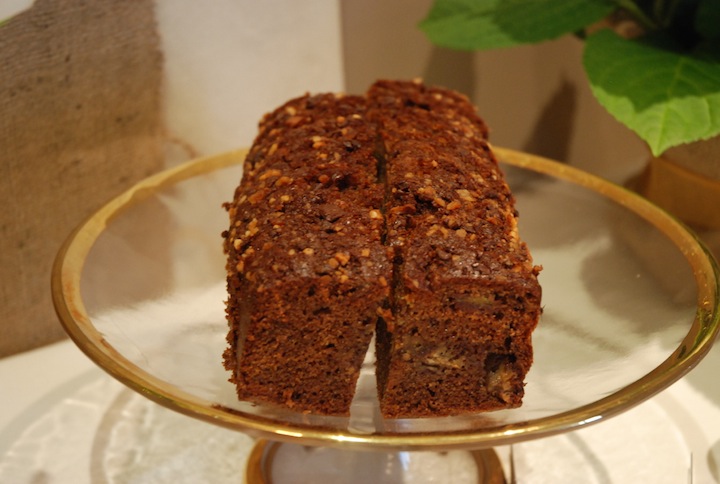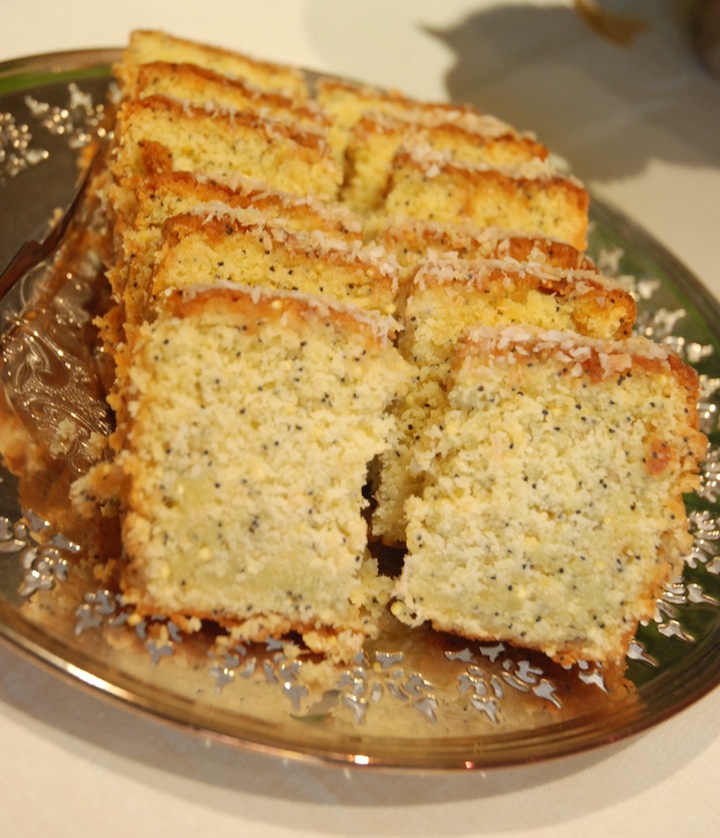 And, if you haven't tried It's To Die For Banana Bread, well then, you've just plain been missing out! Erin Ireland of It's to Die For seriously makes the best chocolate macadamia banana bread. Pam and i literally ate a loaf driving home from Vancouver with nothing more than our hands..it wasn't a pretty sight, but wow, it tasted so good! Her newest addition, Lemon Loaf, is so much more than what you're thinking. I can't decide if its the crunchy texture or the coconut flakes on top that made it so good, but really…it's to die for!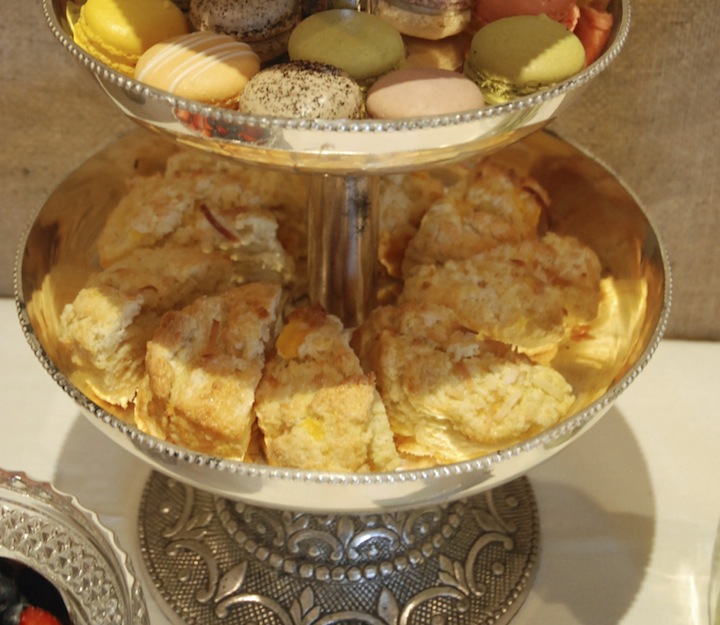 And ever since i bought my kid's some mango ginger scones at Brambles Bistro…and then proceeded to eat them before they got a chance (oops!), i knew we needed to serve them at our brunch. This time i didn't have to feel guilty cuz there was enough to go around!
We also added our some of our own dishes, like Pam's homemade labne yogurt, fruit compote and nutty granola… more on our dishes in an upcoming post!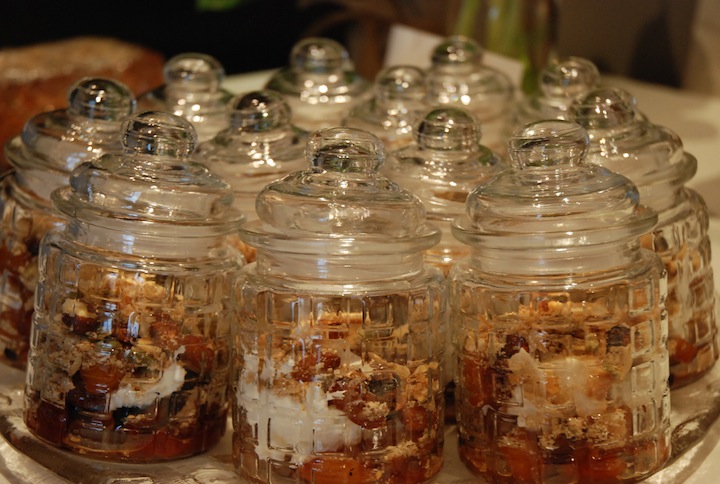 Pam and I get a kick out of planning events and this was no exception.When Minted came on board, we were thrilled!  We opted to choose from one of their vintage-y party decor selections…and had fun departing from our more usual streamlined aesthetic. Yup, my silver got polished…finally!!! Thank you to Minted for prettying up our party!
Here are some of the treats they sent us: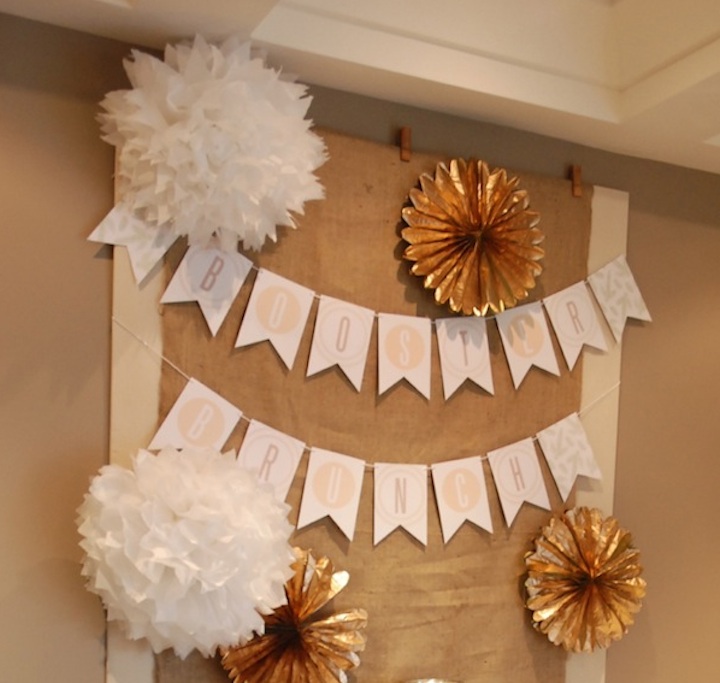 Our customized Booster Brunch Banner…isn't it cute?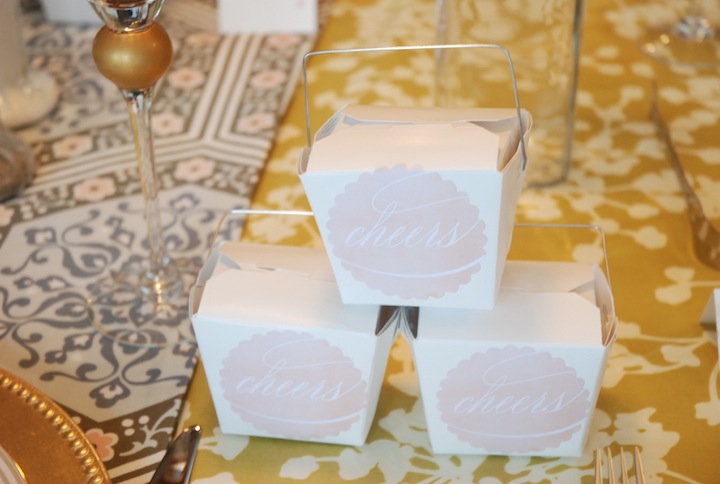 Scalloped Stickers to make our macaron-filled take home boxes oh so pretty!
Plastic straws just don't have the same curb appeal as these numbers, do they??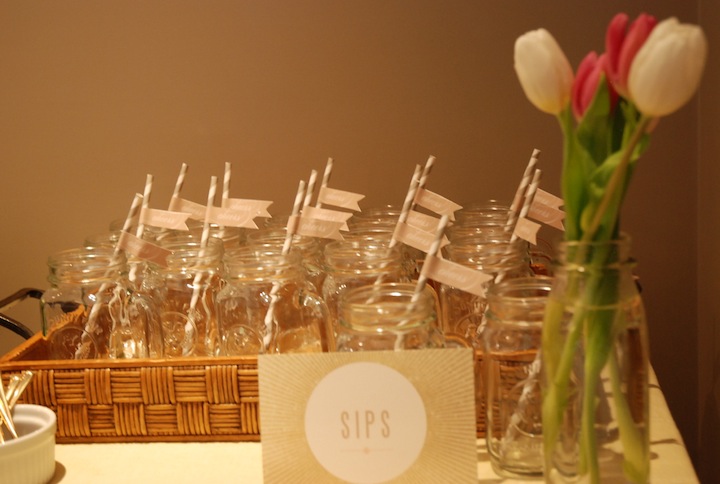 Pam also got all creative on me and put together these mini succulent pieces for our guests to take home and enjoy. Either that or word on the street is that she has her hubby to thank for it?? hmmmmm…. Whoever put them together, i am loving mine!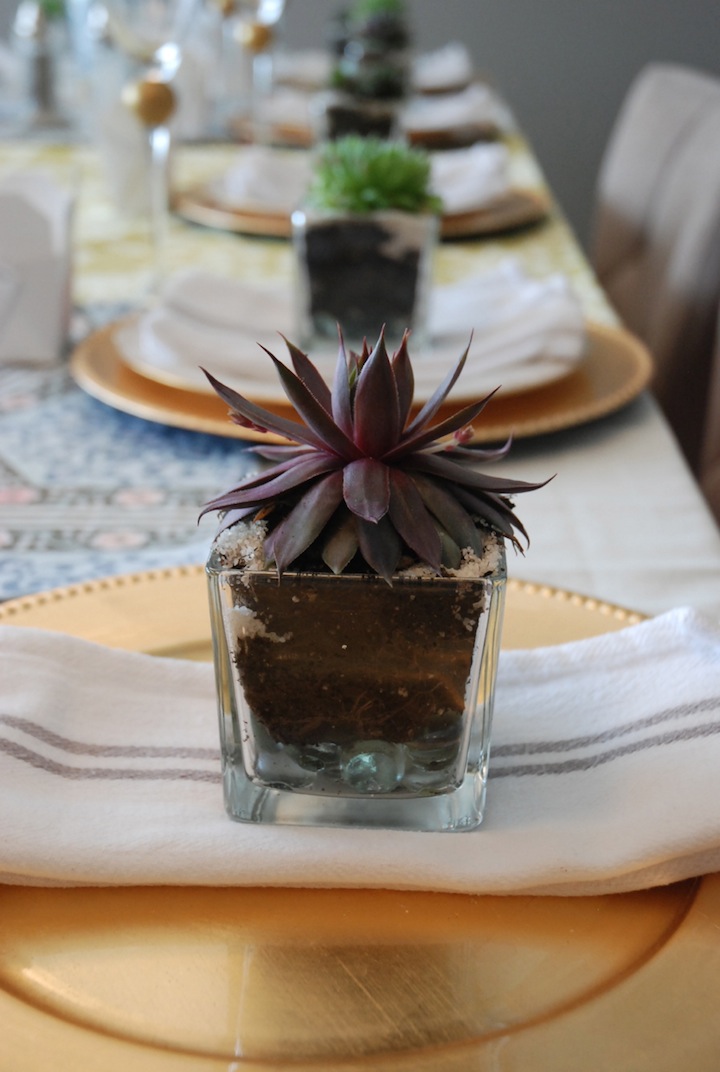 What a lovely treat for us to be able to host a group of beautiful women inside and out…and to be able to brunch together. Already planning for our next one….