This Friday Find has been my back pocket secret for probably at least 5 years, but i'm sharing it with you because it's too good to keep to myself…and i'm all about sharing!
I'd love to say that i left my skin issues back in my teen years, but the truth is, my skin wasn't a problem back then (instead i was blessed with an awkward stage that lasted far too long, serious "medusa" hair, and some fashion choices that leave me a bit speechless!). Thankfully, i didn't have to add acne to the mix…that woulda been too much!
Since i have hit my 30's, i have noticed that i deal with more breakouts than in my past. Could it be the hormones talking? Not one to spend too much time with makeup, i would throw on some cover up and be on my way. Trouble was, it looked like i was wearing cover up. Which kinda defeats the purpose, yes? A big blob of beige is maybe a wee bit better than the actual breakout…maybe?
And then, a friend introduced me to the Camoflauge Brush by Laura Mercier. It seriously is the best tool for applying cover up! The fine tip allows you to use just a tiny bit of concealer/cover up and feather it out so it is virtually invisible. It's a little bit of magic, i'm tellin ya!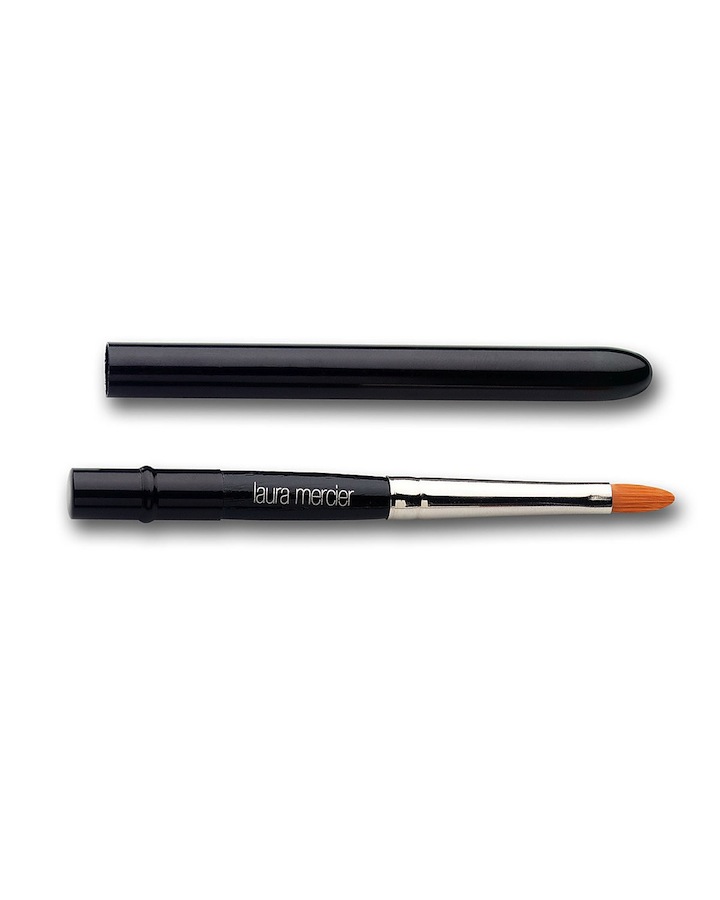 Laura Mercier's Camoflauge Brush $26-$32
Another bonus? It's a pull apart design so it's perfect for travelling or throwing in your purse…the fine tip is protected and keeps it shape beautifully.
If you deal with breakouts or have small imperfections, this is your kryptonite!
Just as a side note, i use it with Bobbi Brown's Creamy Concealer Kit.  I like it because it goes on smoothly and stays that way all day…not of fan of "creases". This kit also comes with a pressed powder.