One of my favorite meals ever is brunch.  There's beautiful images that come to mind when i even say the word: freshly squeezed orange juice, a steaming cup of coffee, buttery pastries, a rainbow of fresh fruit, friends and family enjoying a non-rushed meal together. Ahhh…i love brunch!!
With the Easter holiday approaching, what better time to share the best places for brunch in the Vancouver area. And who better to highlight the "picks" than some of the most respected and trusted foodies and entrepreneurs in the area?
Contributing to our post is :
Mijune of Follow Me Foodie   One of the most informative, fastest growing, and well respected food blogs in Vancouver, BC. It is an award winning food blog and restaurant guide that is internationally recognized as one of the best in Canada.
Jackie of Beaucoup Bakery  Trained in Paris, Jackie's pastries along with the marbled topped bistro tables in her bakery, will have you saying Oh-la-la!
Robert of Provide Home  Provide is a highly edited interiors and lifestyle destination featuring unique items from artists and designers working in ceramics, glass, wood, metal and textiles as well as quality, contemporary design from smaller boutique brands sourced from within Canada and around the globe.
Renee of Stila Cosmetics Pam and i fell i love with Stila Cosmetics over a decade ago.Celebrating individual style, Stila is our go to for all things makeup.  And Renee is a master with the product…and a beautiful friend.
Here they share their favourite brunch spot and, in a sentence or two, detail why: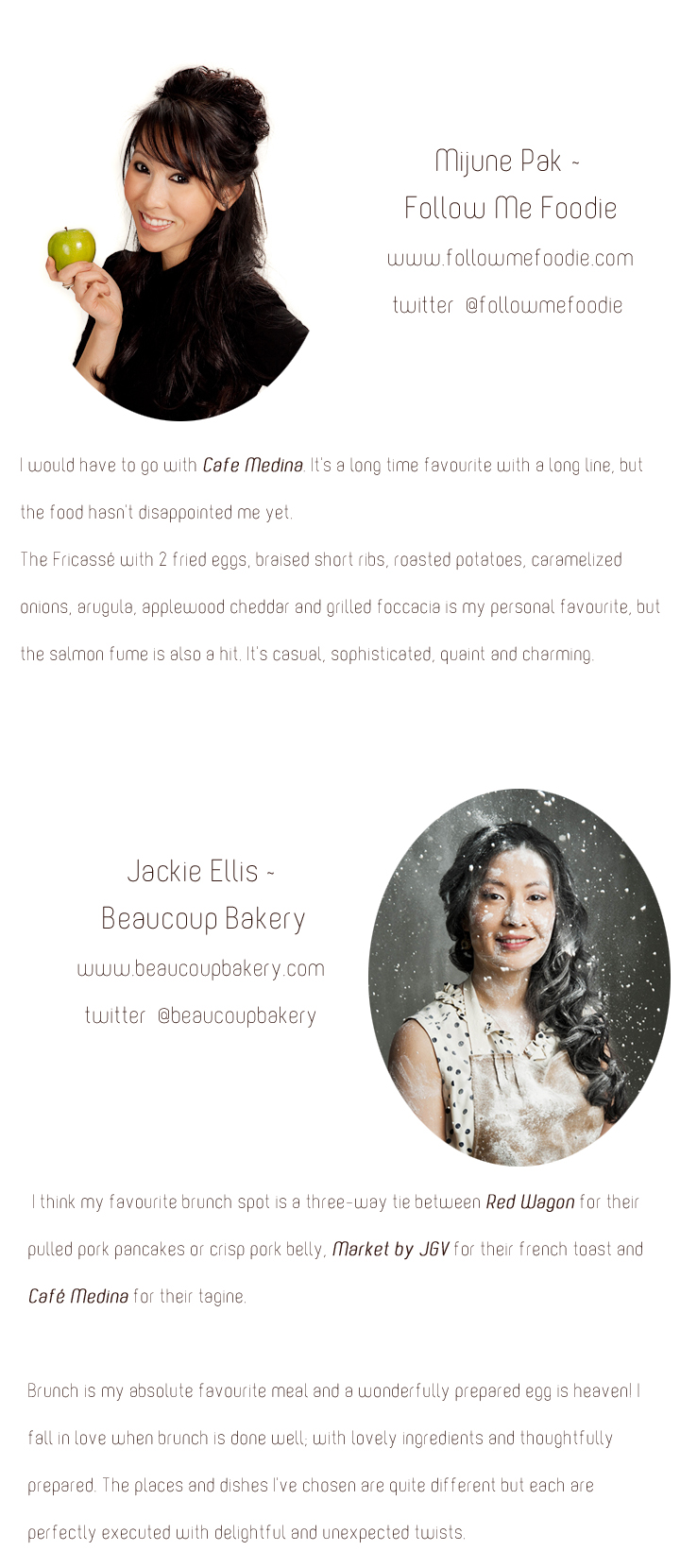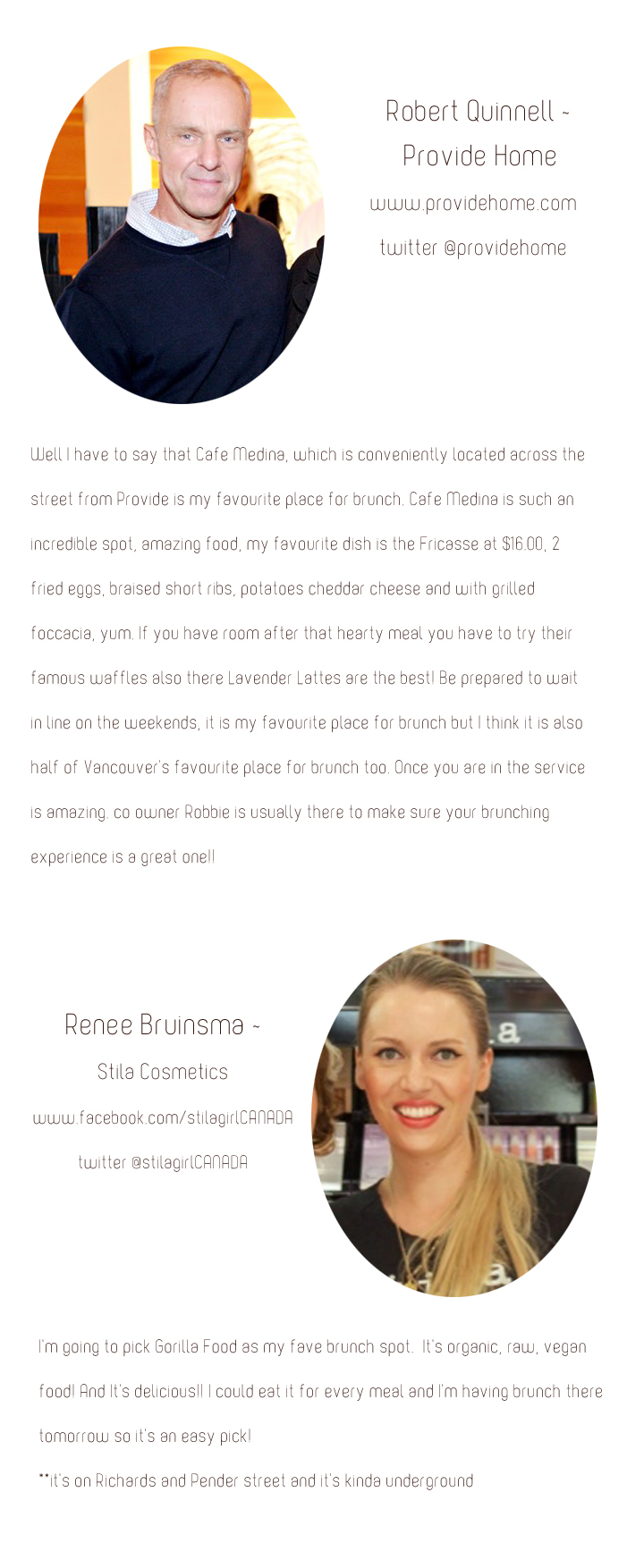 Highlighted Picks:
Mijune was also kind enough to add some additional tips for Easter gifting and feasting this season:
Giovane Cafe at the Pacific Rim, Thomas Haas, Beta 5 Chocolates, Beaucoup Bakery and the new Chez Christophe that is soon to open in Burnaby Heights will have some Easter Basket specials, chocolate, pastries and holiday goodies! She recommends going to those places for Easter dessert/gifts. For families with young children looking to brunch Easter Sunday, Mijune suggests YEW Restaurant. They will have an oversized chocolate bunny, a "Bunny" kids menu and candy making station on Sunday March 31! The Easter Bunny will be making an appearance so little ones would love it!
A special thank you to Mijune, Jackie, Robert and Renee for sharing your favorites with us!
Happy Brunching!