One of the best seasonal candies out there can also be used on your Easter table: Speckled Malt Balls!
For about $3 at Walmart, they're all yours! Pair them with variegated raffia (i got mine years ago, but it's readily available at Michael's, Walmart and many dollar stores) and you have yourself a cute little Easter nest to perch atop everyone's dinner plate. You can't beat the price for adding huge bunny lovin impact. Ok..that sounded a bit cheesy!
Easy and cute, yes?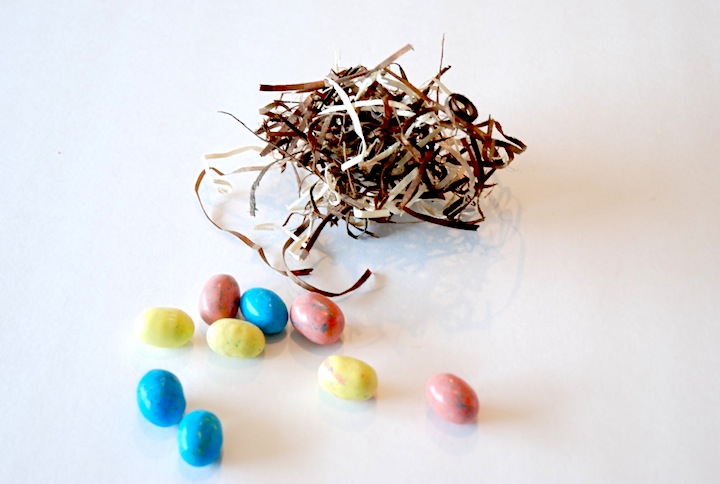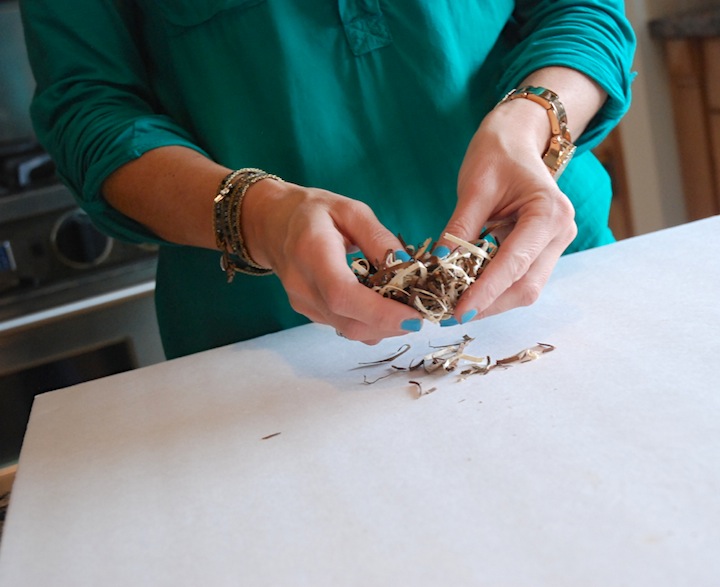 Grab a handful of the raffia and shape it into a freeform nest. There's no "perfect" in this (or i wouldn't be doing it!). Each nest can be individual.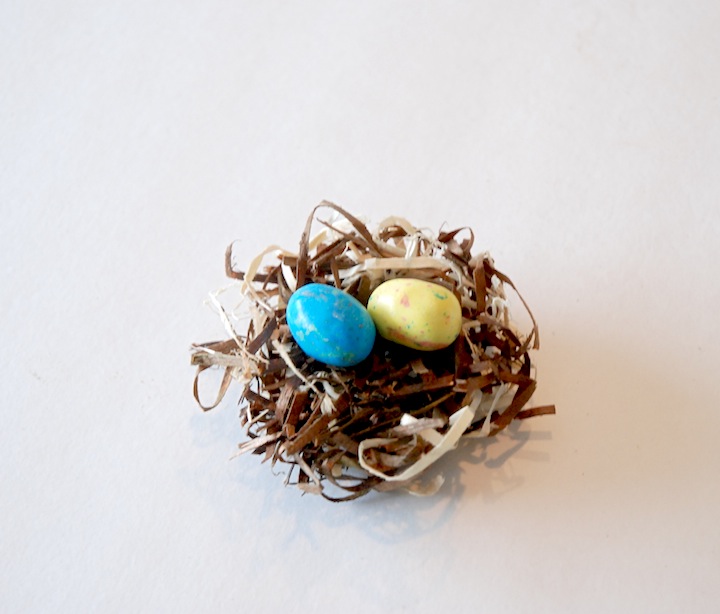 It's that easy…