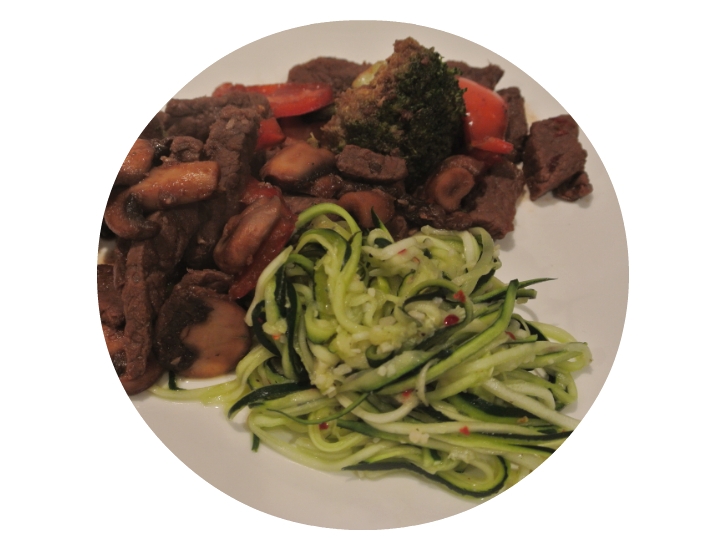 Lo and I met Allessia of Little Lessy at the Alt Summit.  We were so thrilled to meet a fellow Vancouverite and when we found out that she works at Lululemon, there was SO much to talk about as we are huge fans!  Allessia has made a commitment to eat clean and that's basically what Laurel and I are doing right now.  She told us about a fantastic substitute for pasta……zucchini!  You can see on her blog how she prepared it (click here).
I found this recipe online..
4 large, fat zucchini, cut into strands using Saladacco spiral slicer and spread out on a baking sheet
2 cloves garlic, minced
1/2 tsp salt
freshly ground pepper
1/2 tsp red pepper flakes
Heat fry pan over medium heat. Add a little olive oil (about 1 tsp). When oil is simmering, add garlic, and fry until fragrant about 15 seconds. Turn heat to high. Add zucchini strands, stir fry for 1 minute.  Add salt, pepper and pepper flakes. Serve.   Make sure you don't cook the zucchini too long – or they will get mushy. You want the zucchini to still have some crunch to it. You could also add minced fresh herbs. But don't add too many ingredients to this dish, its simplicity highlights the freshness of the vegetable. (Pam's note:  Don't cook too long…less than you think.  Otherwise a lot of moisture comes out of the zucchini.)
This recipe  is somewhat similar to the one Allessia used, but the zucchini is sauteed with garlic instead of blanched, so it could be served on it's own as a side dish.  But I prefer the method of using a julienne peeler vs. buying an expensive spiral slicer.  I found this Zyliss julienne peeler at HomeSense for $5.99!  Gold I say!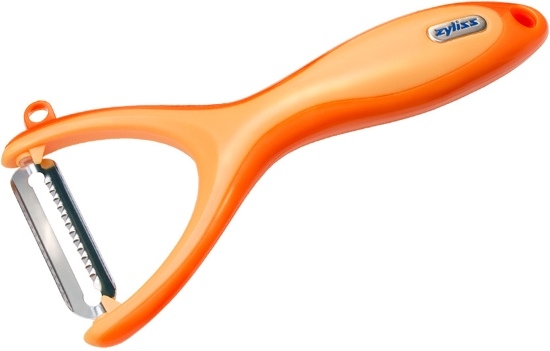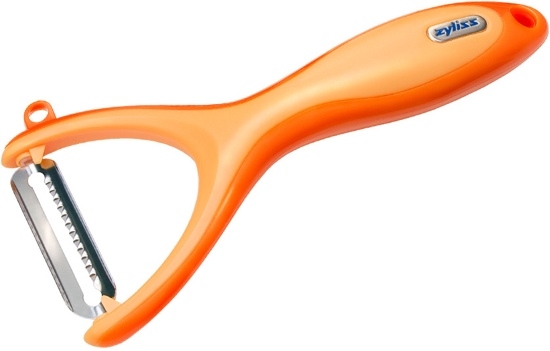 Verdict:  Does it taste like noodles, no, but it's seriously delish.  Jason doesn't "do" zucchini, but he went for seconds!! The pan was wiped out!  It's a healthy substitute that's perfect for stir fries, spaghetti sauce or anything else you might top noodles with!  If you don't like spice, omit the pepper flakes and you're good to go!