i can't quite believe that we're already saying the "V" word… didn't Christmas just end? i feel like we're still coming out of the sugar coma around here and know there will be more toothsome delights comin this way in the next couple of weeks. Let's be honest, Valentine's Day without chocolate is a little like Rolling without the Stones, wouldn't you agree? ps.i like dark, if anyone's asking!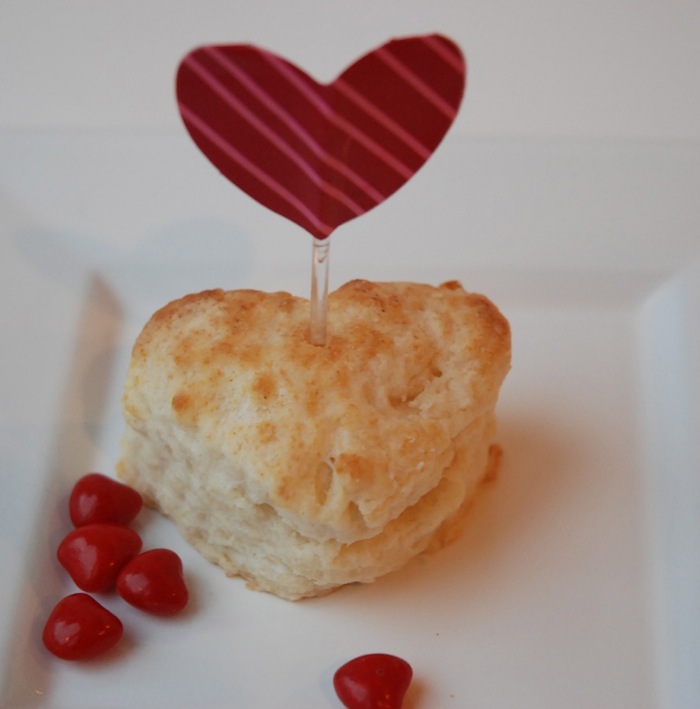 I do love the sentiment of Feb 14th… my husband and kids know i adore them, but i get a kick outta lovin on them in little unexpected ways. I had fun going to pick up my girls and their cousins from dance this week…it's standard practice for Pam and i to bring snacks when picking them up in the evening. Having finished hours of dance, they are literally ravenous when they climb into the car.
Trying to keep the sugary sweet to a minimum (it IS still a couple weeks until the 14th!), i took my favorite biscuit recipe and turned up the love factor. Tina of the Pink Spatula shared her Buttermilk Biscuit recipe some time ago, and since then we've never turned back. The first thing my kids do when the biscuits come out of the oven is count them to figure out how many they get to have…heaven forbid that i make an odd number. Then we have to play the "pick a number" game!
There's probably not an easier adaptation than changing the shape of these biscuits…all you need is a heart cookie cutter..i chose a smaller one with scalloped edges to make them more delicate.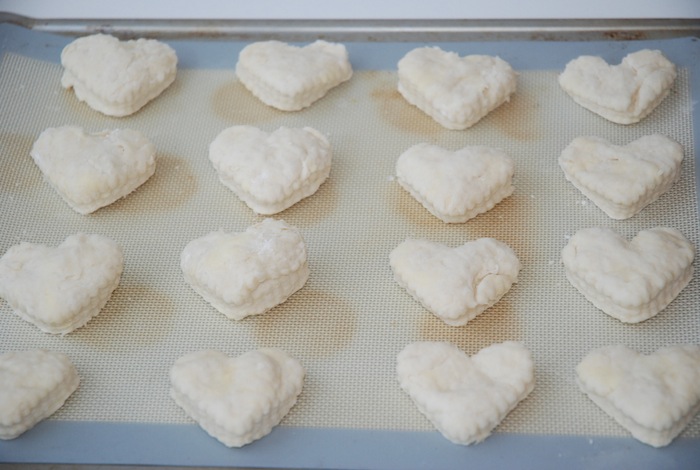 Ready for the oven… this is also a super quick treat to whip up…bake time is about 7 minutes!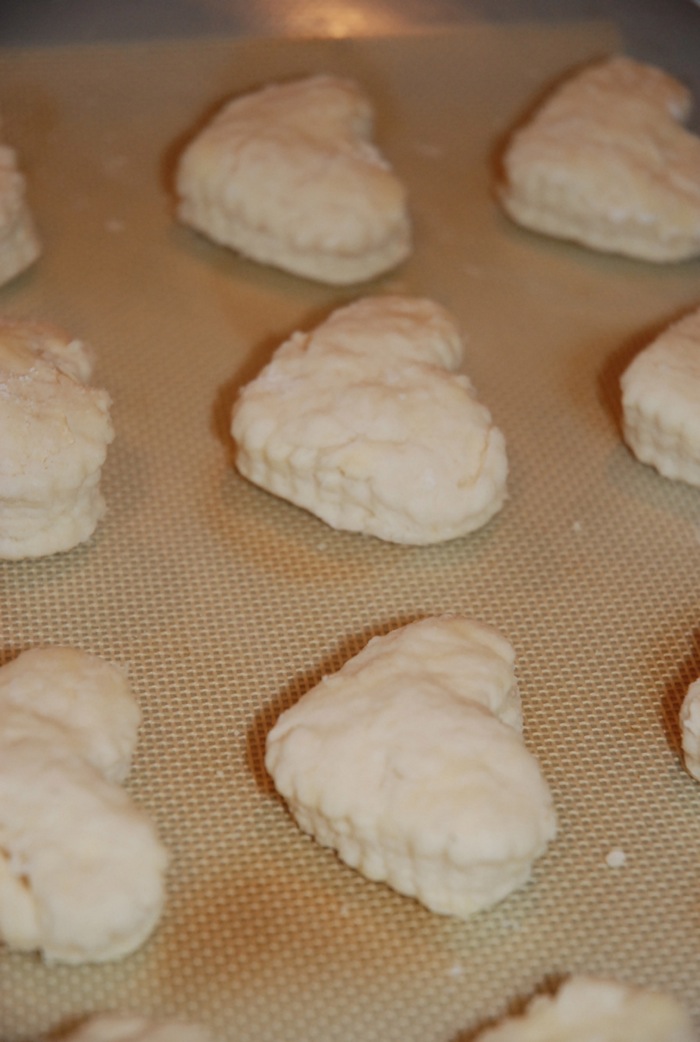 Have fun plating and serving these hearts…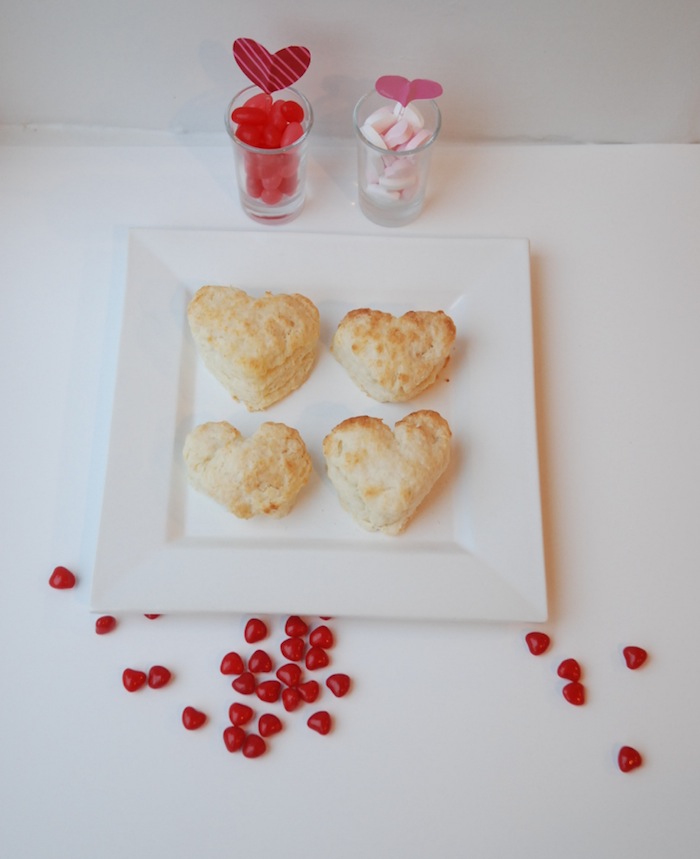 Best served warm…my kids love them served with their favourite jam. These would also be perfect for an afternoon tea with your girlfriends. Dollar store decor, such as shot glasses filled with candy and heart flags add the brilliant pop of valentine's red.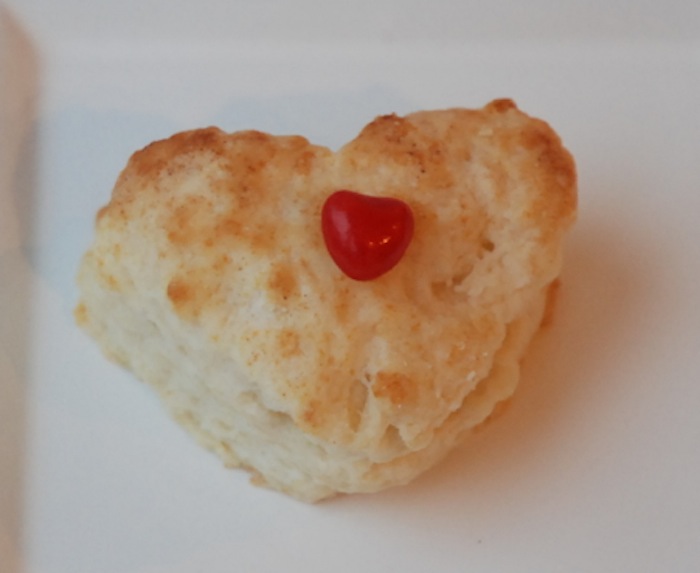 Cute as a button
I think the girlies were delighted with these little treats…if the empty container was any indication, they were a hit! xo