These days are all about self expression. And while i do think some things are better left to the imagination, i am completely loving the idea of adding accents here and there that give others a little look see into who you are! Besides, these items are just plain fun…life doesn't always have to be so serious! Anyone who knows me, could pick my personal fave below.. i won't give it away…all i'll do is give a little wink wink, yawn yawn!!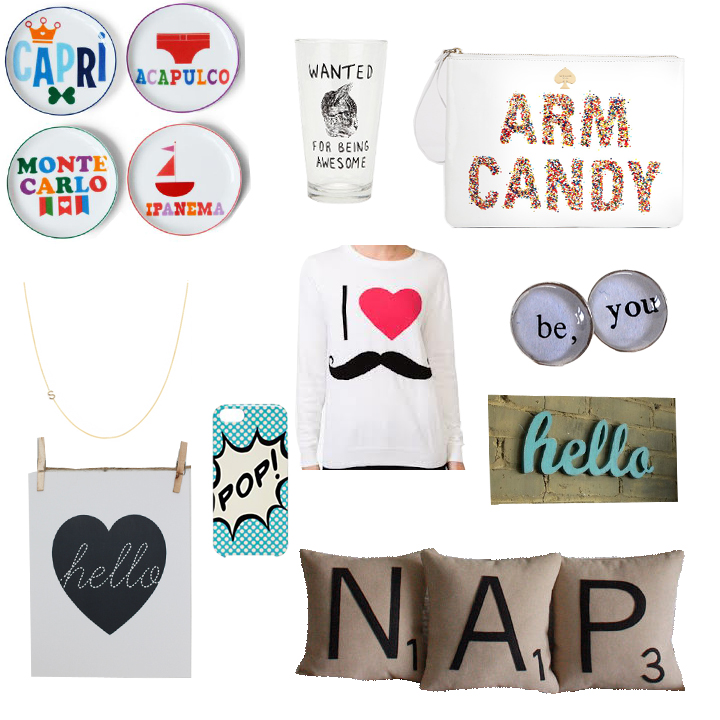 Top Row: Jonathon Adler Coasters , Urban Outfitters – Pint Glass , Kate Spade – Leather Clutch 
Middle Row:Maya Brenner Necklace  , Forever 21 – Mustache Sweater , Etsy – Hearfelt Earring studs , Etsy- Hello Sign
Bottom Row:SSPrint Shop – Hello Heart ,Kate Spade- IPhone 5 case  , Nap Letter Pillows
What do you want people to know about you??