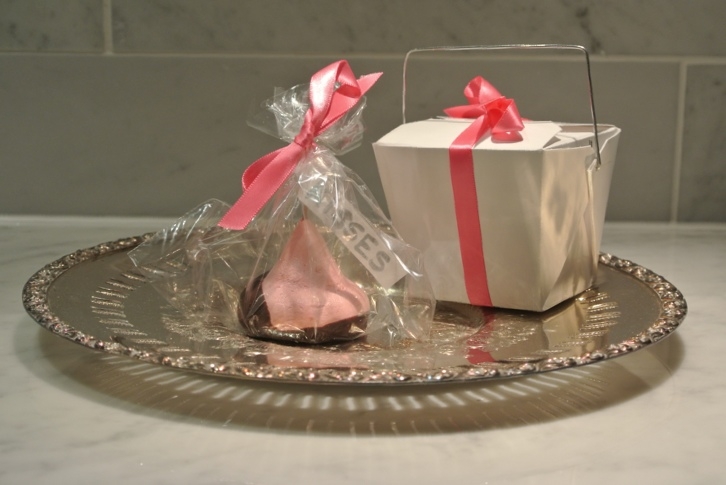 I was trying to think of something to make that my kids and their friends would like for Valentine's.  Candy hardly gets eaten in our house….seriously, that gene must come from Jason and not me!!!  So, I wanted to make something that they would actually enjoy and be excited to give to their friends.
I decided to do a twist on Hershey's kisses, which are iconic when it comes to Valentine's Day.  Here's what I came up with….
First I headed to my local dollar store to find things for packaging…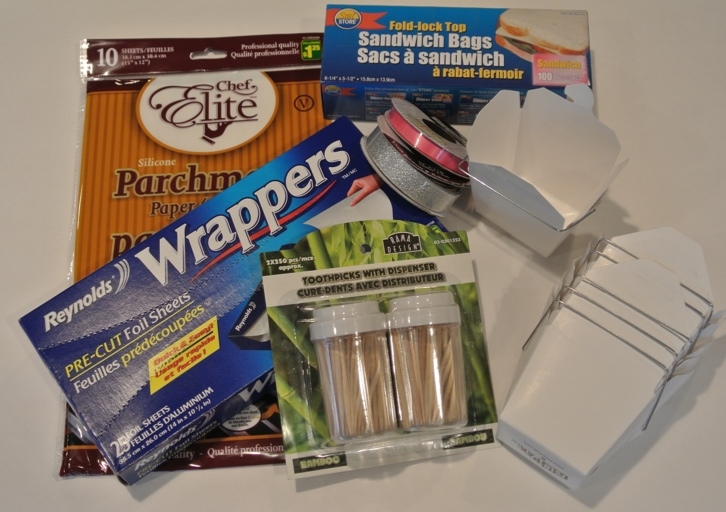 Next, I made the  meringues….
I used the recipe for the meringue from this pavlova recipe contributed by The Best of Bridge (click here).
Meringues
makes approx. 3 dozen meringues
Ingredients
4 Egg whites
1 cup White sugar
1/2 tsp Vanilla (if you have clear this will be better for the color)
1 tsp Vinegar
red food coloring
dark chocolate for melting
Method
Whip egg whites until they form peaks (I use my KitchenAid). Gradually add sugar, vanilla and vinegar. Add pink or red food coloring.  Continue beating until very stiff.  Put mixture in pastry bag with large round tip.
Pipe into large looking Hershey's kisses, about 2 inches in diameter.  They will end up slightly larger.
Bake 30 minutes at 275F. Turn off oven and leave meringue several hours to dry.
Melt dark chocolate over double boiler.  Let cool slightly and dip part of meringue into chocolate. NOTE:  this part is super tricky.  I'm not going to lie to you.  These are brittle little guys. Lift them up ever so carefully and use a knife or offset spatula to remove them from the chocolate and place them back on the parchment paper (I did have a few casualties).
Let dry on parchment paper.
Make your labels by cutting parchment paper into strips.  Fold the strips in half and write your message on the strips, like "HUGS" or "KISSES".  Roll a toothpick in a glue stick and place on the fold of the parchment and put glue on the rest of the strip and press together.  Let dry.
Gently (and I mean gently), insert toothpick with message into the top of each meringue.
These would look super cute displayed on a white or silver tray.  As a give away, you can individually place them in Chinese take out boxes and tie with a ribbon.  I also put them in a baggie (or you could use a cello bag) and finished them off  with a pretty ribbon.