For those of you who love the winter root veggies, this recipe is for you! This spells COMFORT on a cold night…serve with your favourite protein, such as roast chicken or grilled lamb for a hearty and delicious meal. Bonnie Stern, a Canadian culinary master, penned this colourful veggie dish (click here for the recipe). What makes it post worthy? The maple balsamic dressing is seriously the BOMB!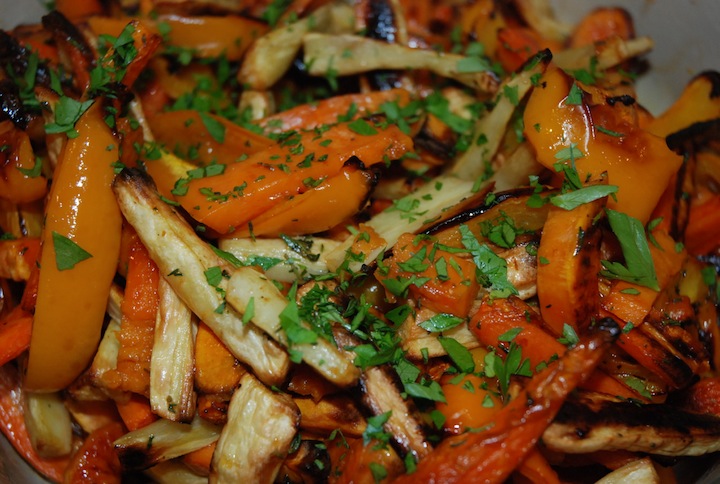 My veggies of choice this evening? Parsnips, Carrots, Yams. i had bell peppers on hand so those got grabbed outta the fridge too. Really, you can use whatever you have on hand: squash, beets, red onions, rutabaga..pick your favourites.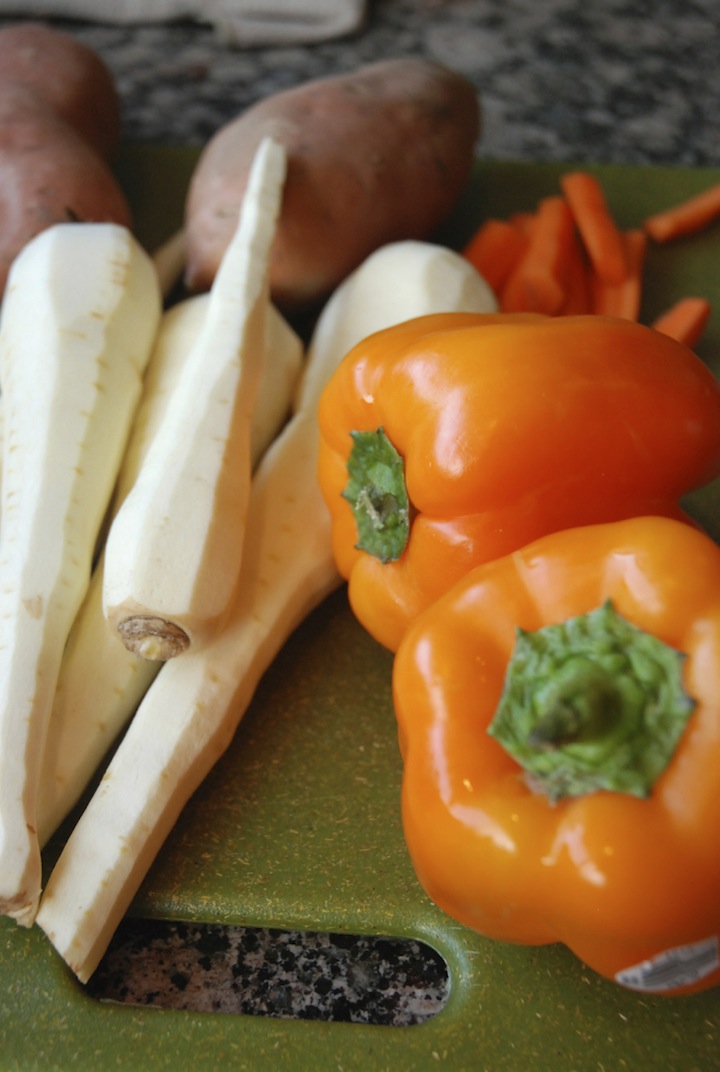 Chop into thick slices/rounds. Spread them on a cookie sheet, and brush with olive oil. For easy cleaning, line your sheets with parchment paper (have i told you just how much i love parchment? it's an unhealthy relationship!). Roast in 375 degree oven 45-60 minutes.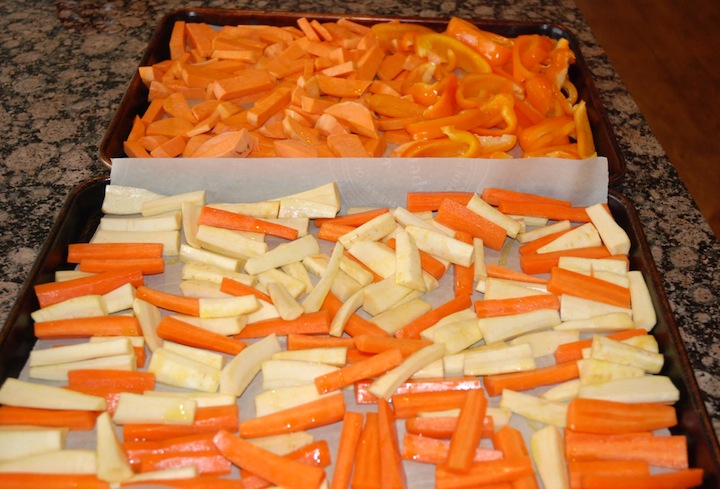 While the veggies are getting their tan on, prepare the dressing: balsamic vinegar, red wine vinegar, brown sugar, maple syrup, fresh thyme, salt and pepper.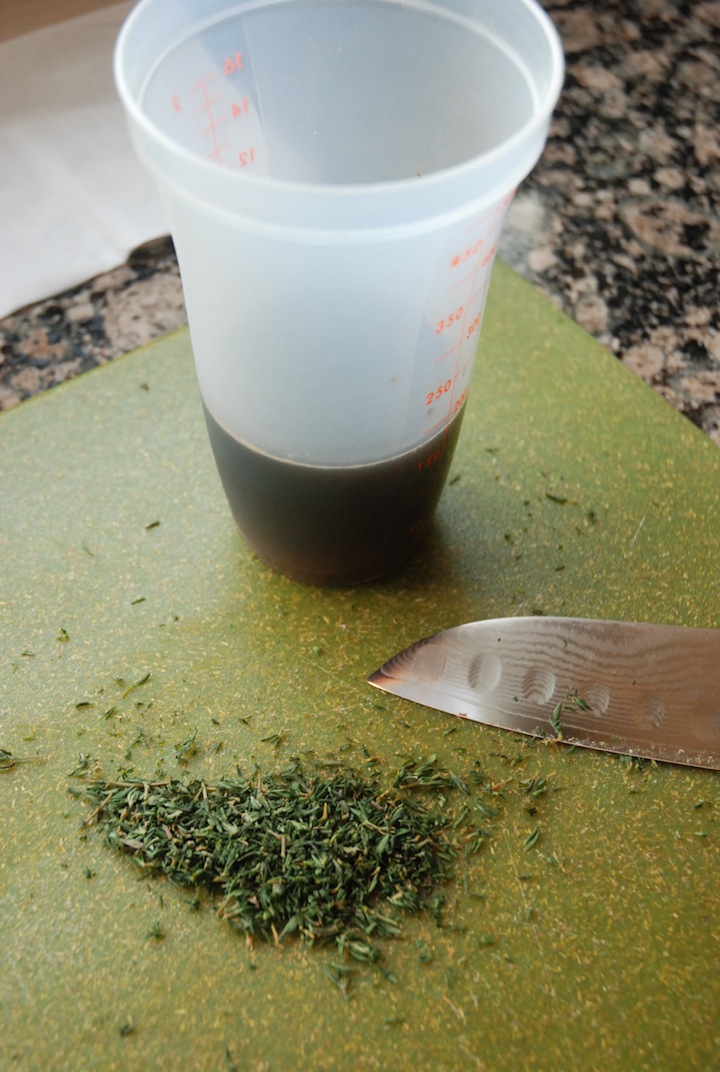 Right out of the oven…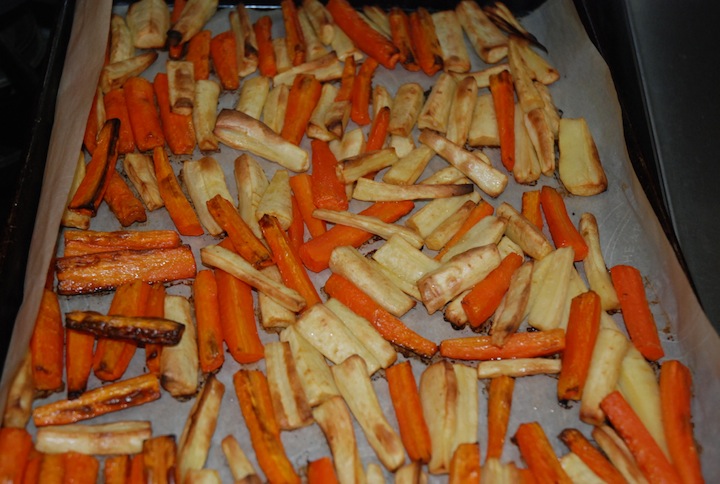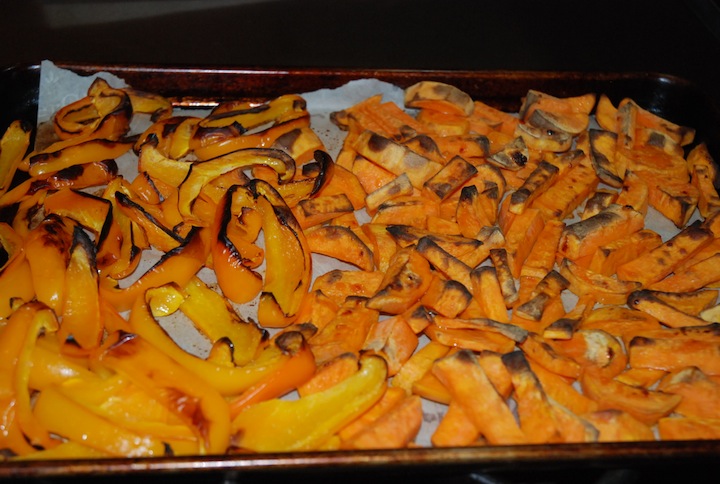 Toss the veggies with the dressing. Sprinkle with freshly chopped flat leaf parsley. This dish is wonderfully flavourful, yet simple and rustic.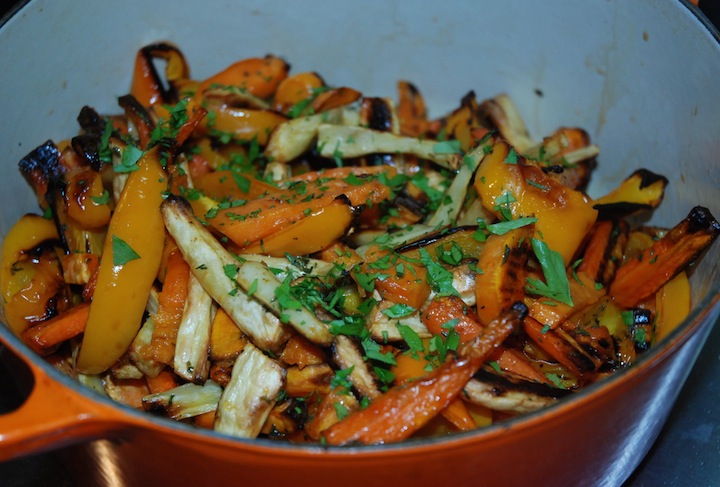 Thanks to Febe for passing this recipe on to me!