The sun finally poked it's head out of the clouds and we literally ran to get outside! Seriously, this is the time of year where the sun attracts us like mosquitos to the buzzing fluorescent light. We had some fun shooting in the sun's beautiful rays… hey, we're definitely not professionals, but Scott gets all excited when he sees little sun circles and lines!! He thinks he's real artistic like that…
One of falls trends that i'm still diggin is printed legging jeans. Why do i love them so? Patterned bottoms can be a bit sketchy, but this slim cut keeps a narrow silhouette so the "fun" doesn't get out of control if you know what i mean… I also love that these pants can be worn day to night. Change your ballet flats to heels, throw on some saucy baubles and it's instant glam.
I scored this pair of AG printed velvet leggings this past fall in NYC and i love to pair them with a simple silk top and killer heels!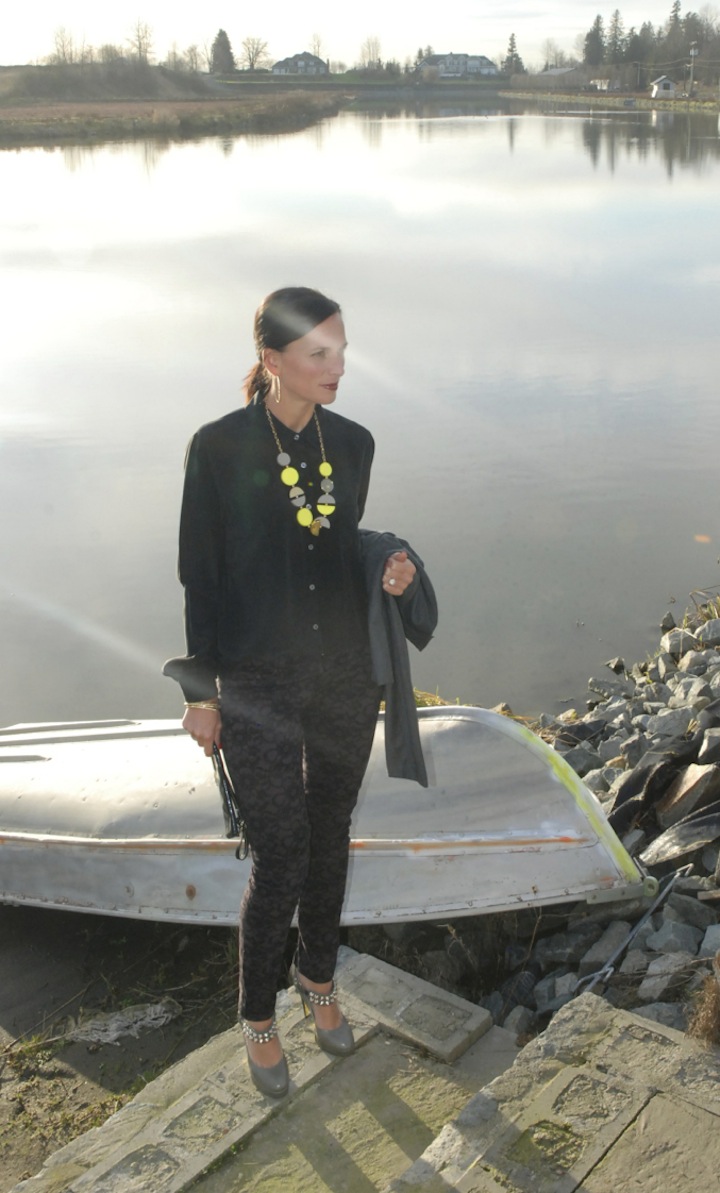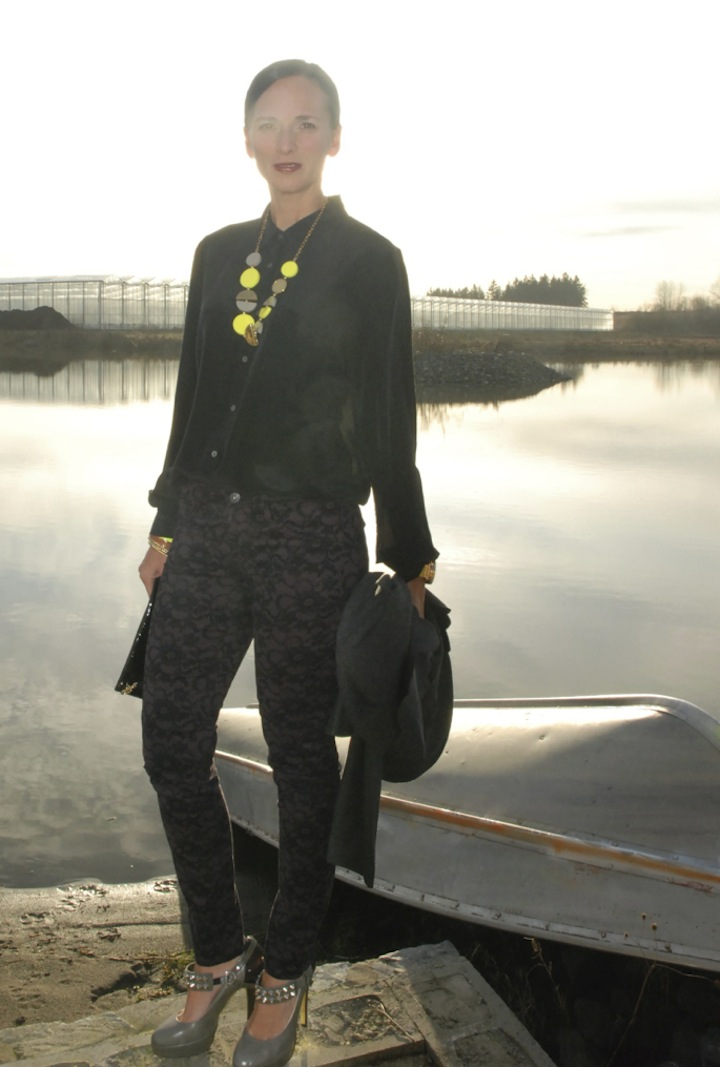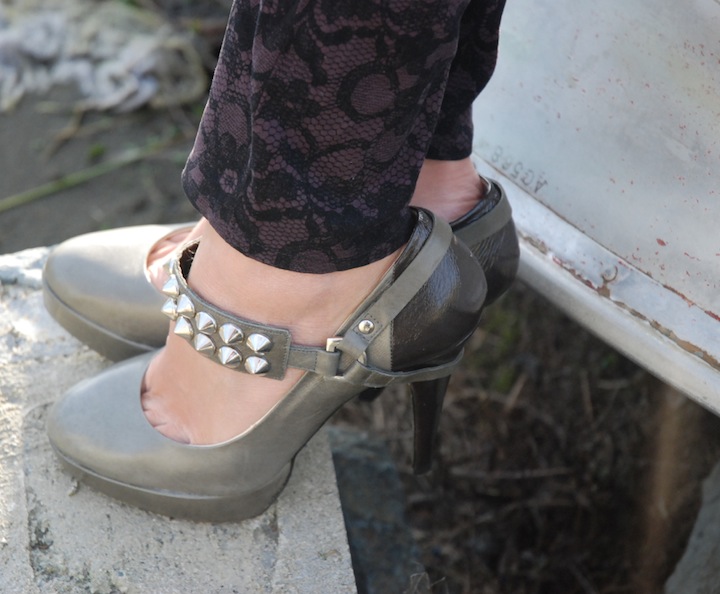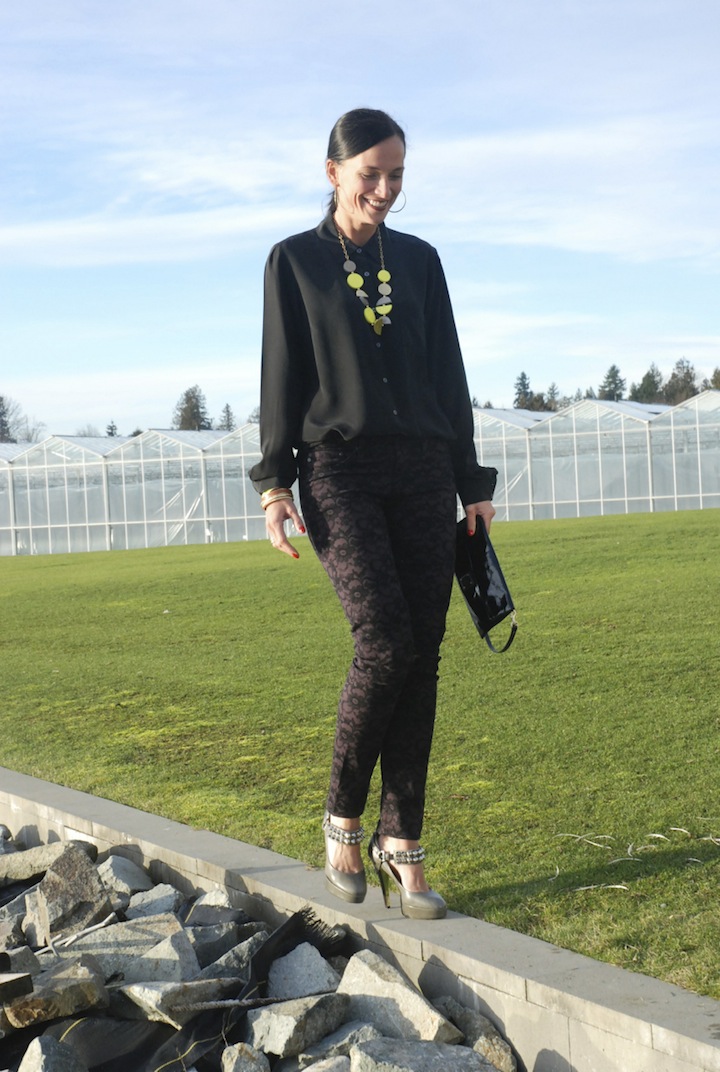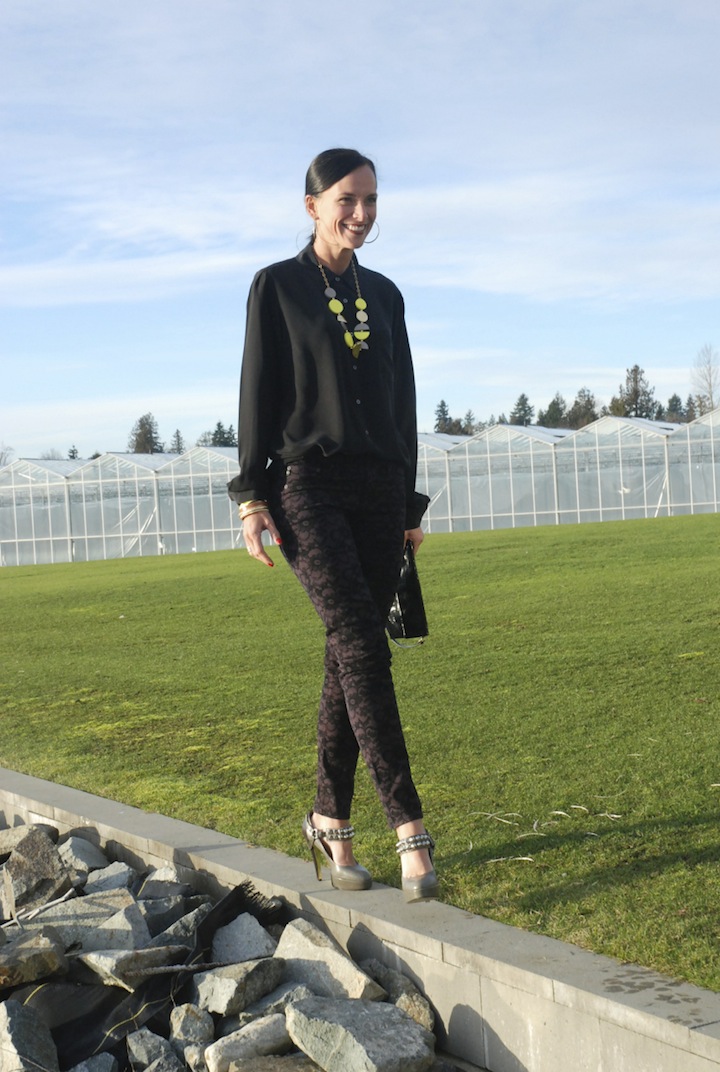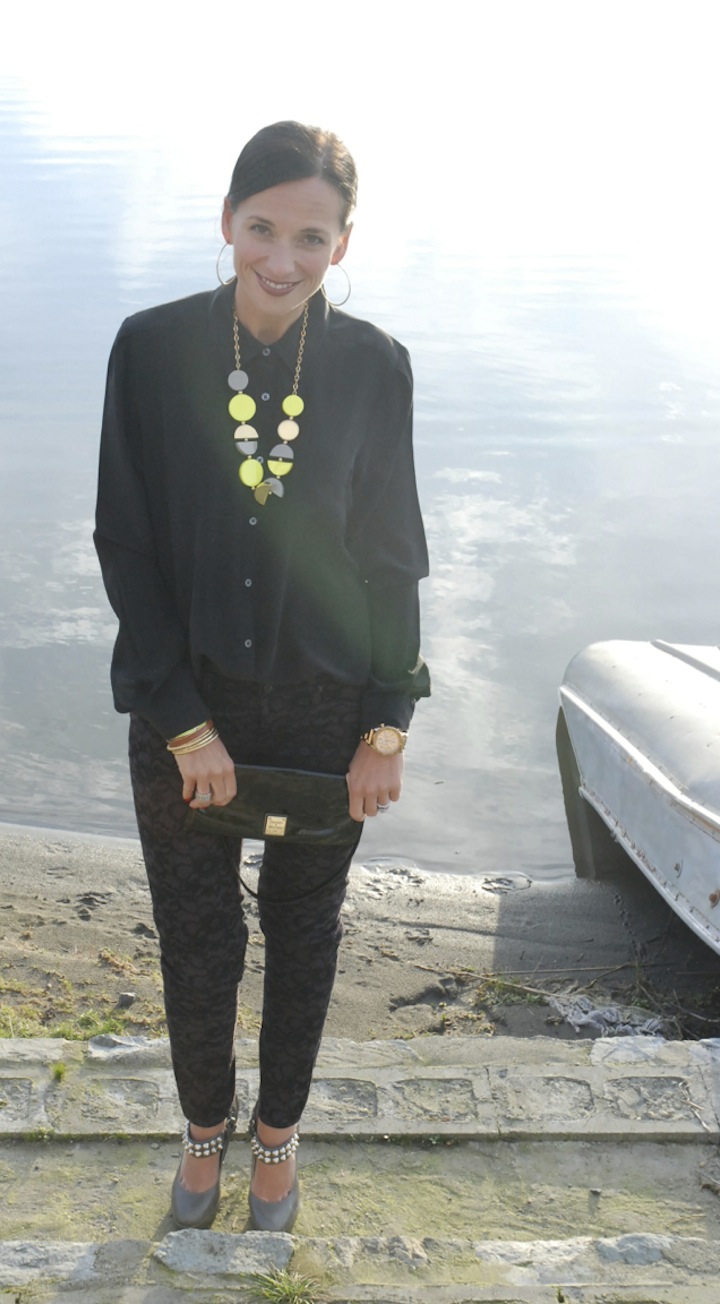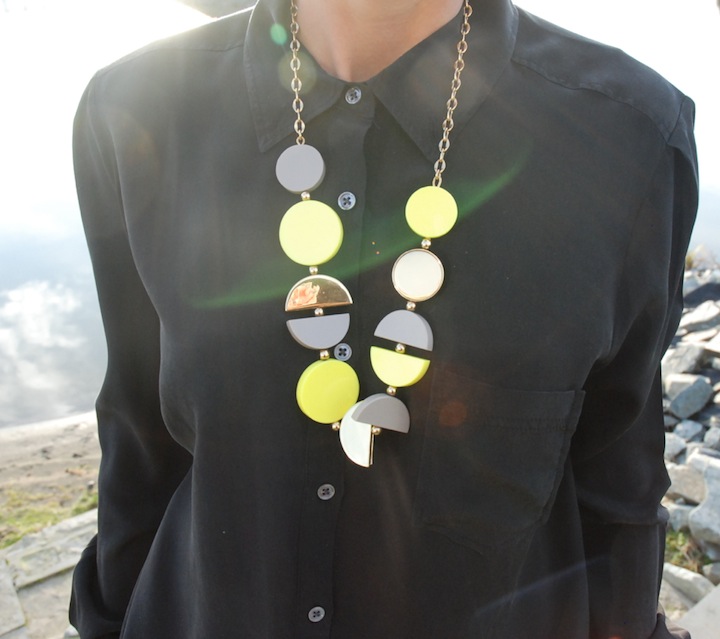 Outift
Top- Joe Fresh Silk (similar here or here)
Pants- AG Legging Jean 
Heels- BE & D (similar here or here)
Clutch- Dooney and Burke (old, similar here or here )
Necklace ~ Kate Spade (similar here)
Earrings~ American Eagle
Watch~ Nixon