I went through a real navy, red and white kick….back in grade 8! Picture day shows me in all my glory…navy and white striped sweater (not too bad), red flats (bearable) AND a long knit pleated white skirt (c'mon..what was i thinking??) All i needed to complete the look was a sailboat to stand on while i disappeared into the sunset!
While i don't want to re-live those days, i am really loving navy once again in its modernized form. Navy is at once both classic and maybe a bit more glamourous than its cousin, black. Don't worry, i'm not hating on black..i'll always love it! But there is a time to spread your wings. And you can't deny the crisp combination of navy and white. I'm back on this train…even loving to pair red with it! Navy is making a huge presence in stores this spring and i hope you'll want to embrace it. Acting as a neutral, it is the perfect base to partner with bright colour. Pink, pantone's Emerald Green, yellow and red are all perfect choices to add some "pop".
Hope this outfit gets you thinkin navy!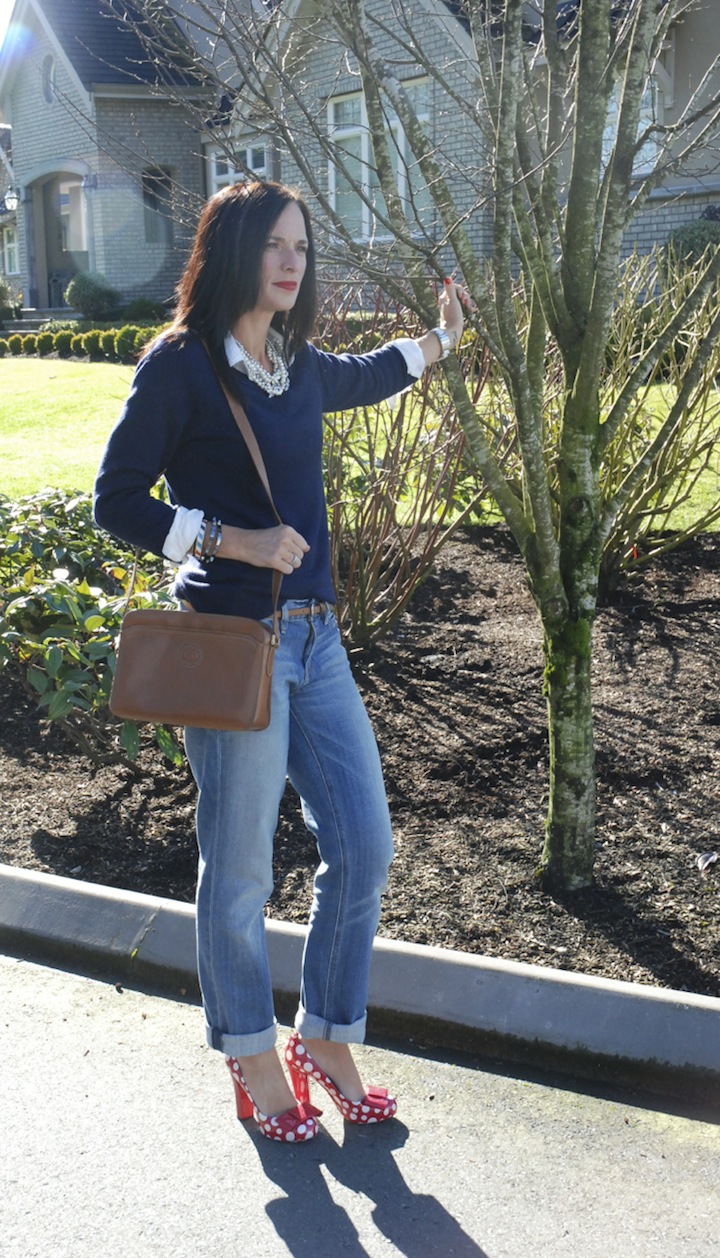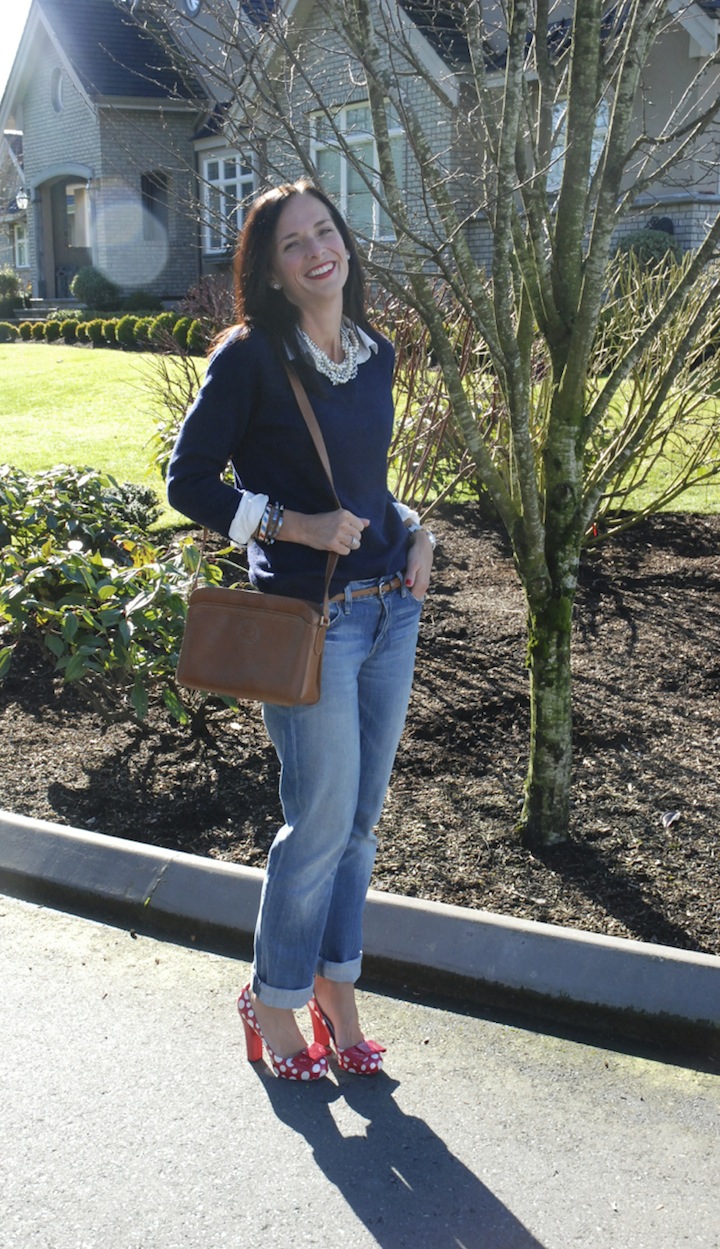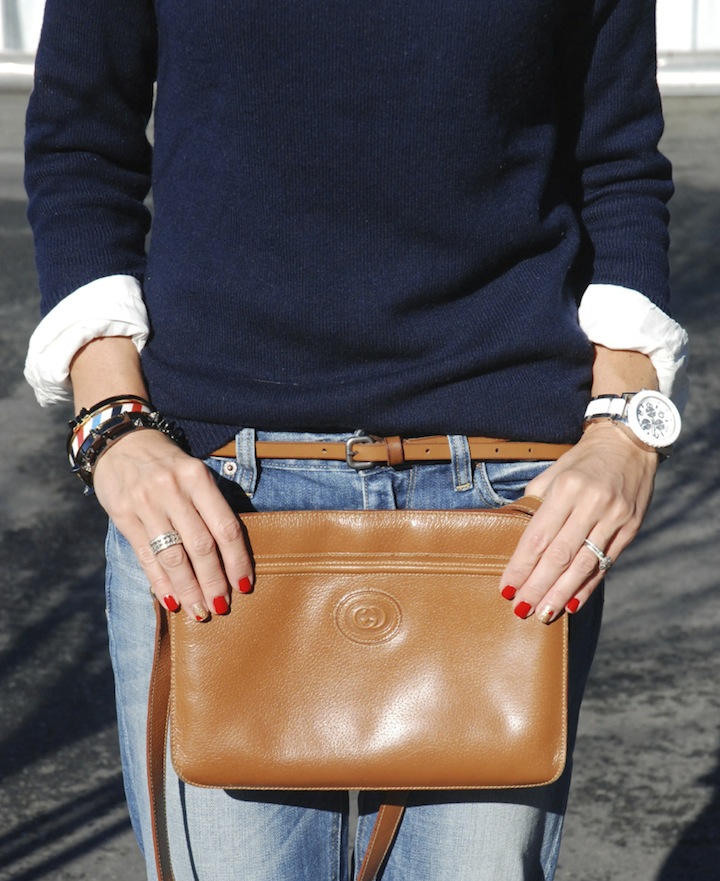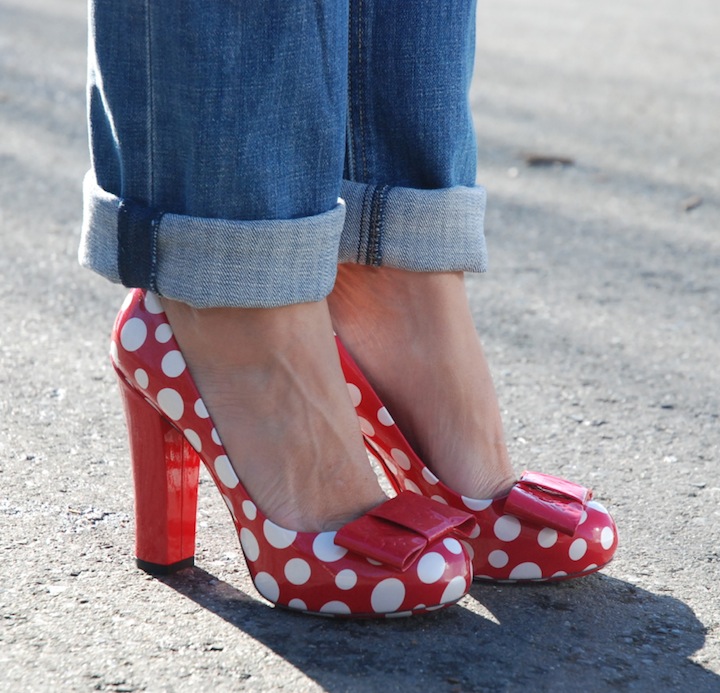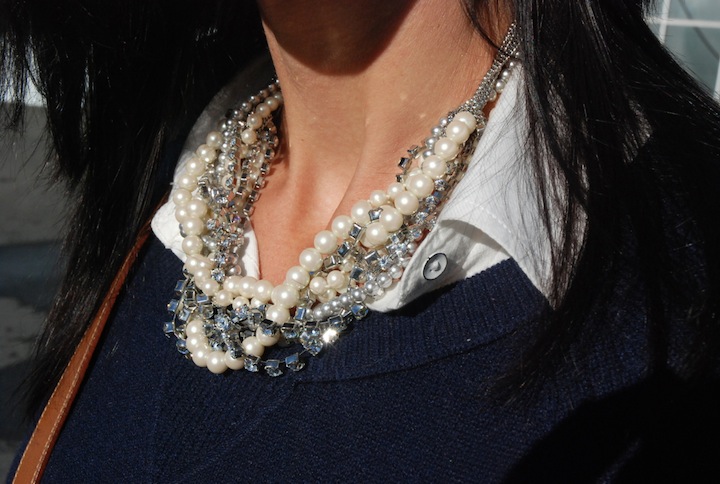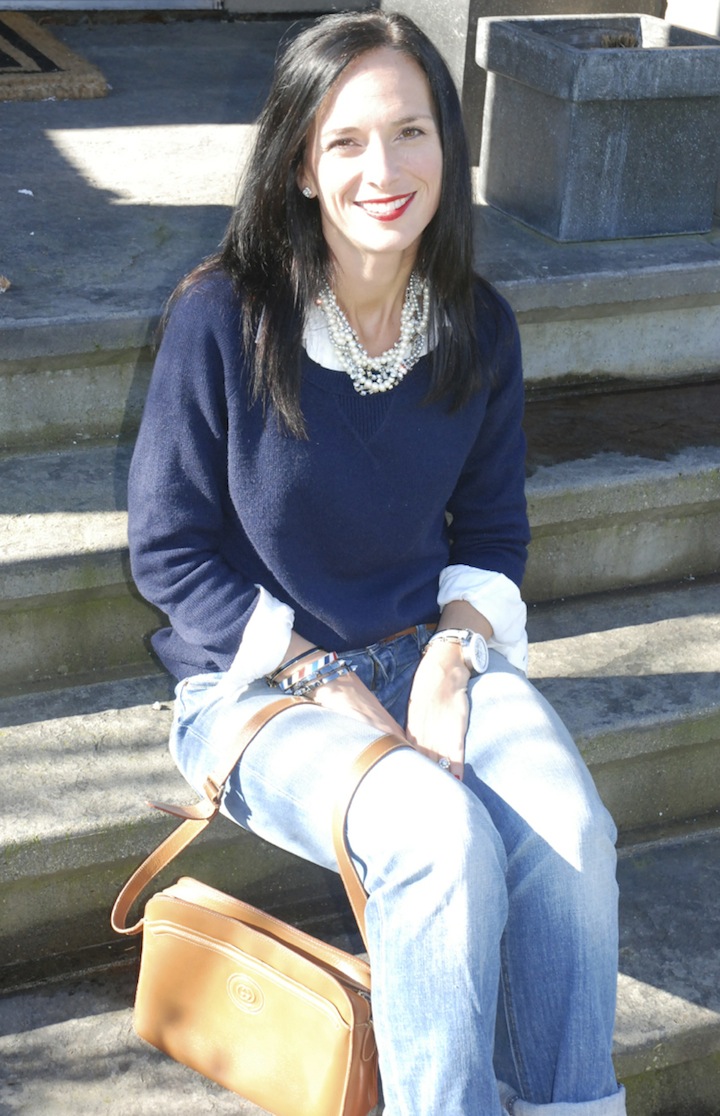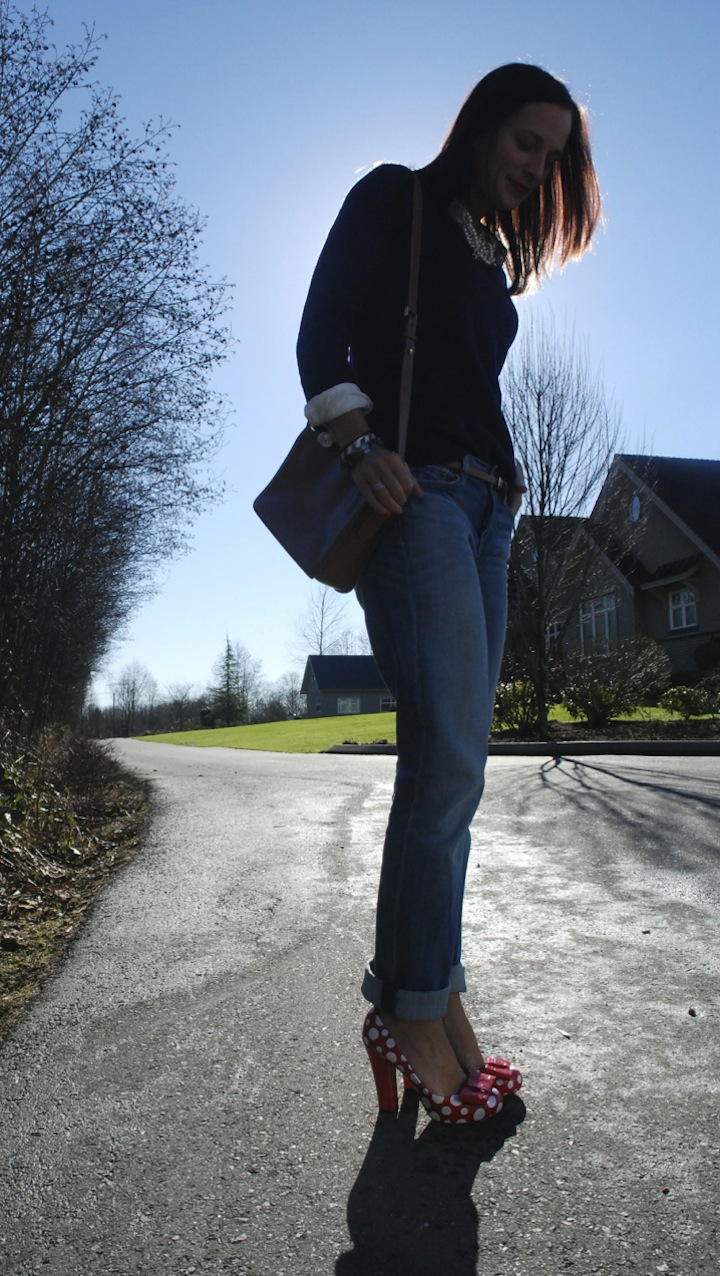 Outfit:
Jeans- JCrew Matchstick denim (light rinse sold out but still available in darker like here..straight and narrow avail in lighter wash like here)
Sweater: Gap (similar here or here)
Shoes: Louis Vuitton (similar here)
Belt: JCrew
Purse: vintage Gucci ( similar here)
Necklace: Nordstrom Rack (similar here or here )
Bracelets: Striped: Kate Spade (similar here) , Spiked: BCBG, Bow: Kate Spade (similar here)