One of my favourite Christmas gifts i received was a Sweater Stone. This little pumice is seriously gnarly at giving your silly-pilly sweaters new life!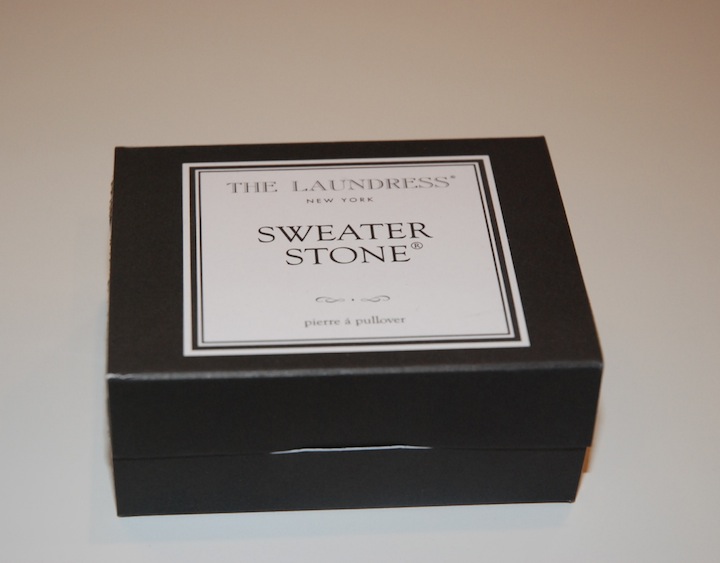 Pam and i both LOVE cashmere (i am just getting over the loss of my favorite cashmere sweater that Ozzy decided to devour a couple months back..sniff!!) but….we aren't lovers of the pilling, which cashmere and other natural fibre pieces, including wool, are prone to.   Areas that are subject to friction, such as under the arms, the sides and the area across your chest where your purse would hang all fall prey to mr Pill as the rubbing causes natural fibres to loosen and tangle together. Here's where the Sweater Stone  comes to the rescue!
To demonstrate, Pam gave me one of her cozy and bright JCrew Cashmere sweaters that has been sitting pretty lonely in her closet the last few weeks. Just rub the Sweater Stone gently on these troubled areas and the pumice removes these unsightly menaces. Hey, even sweaters need a little haircut of sorts every once in a while!
BEFORE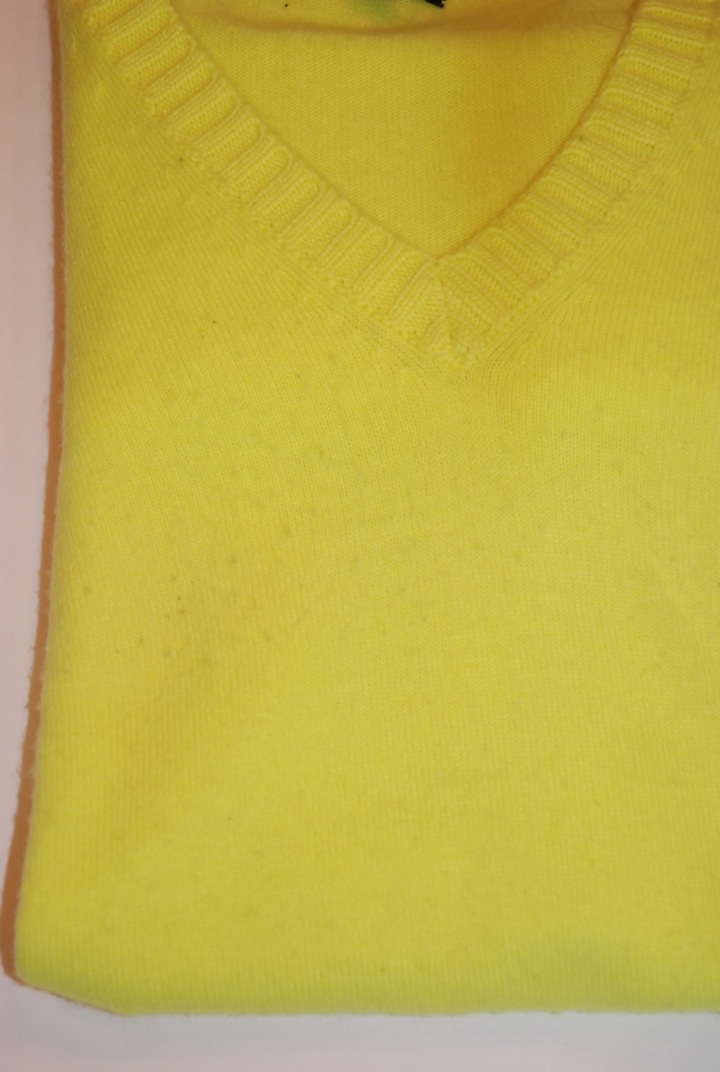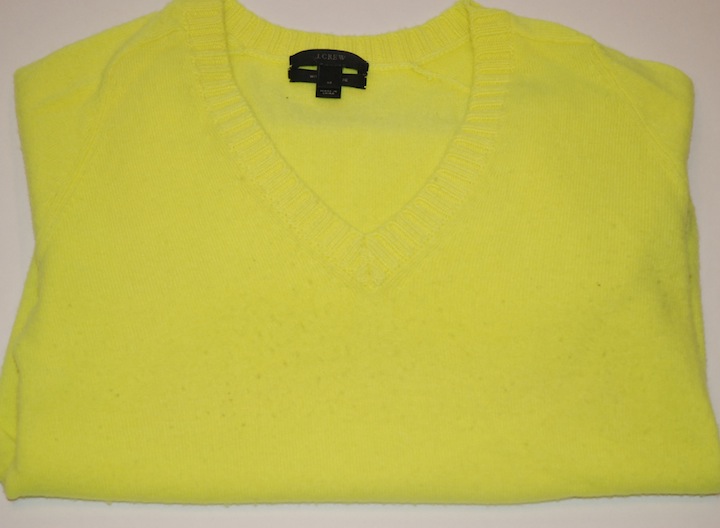 AFTER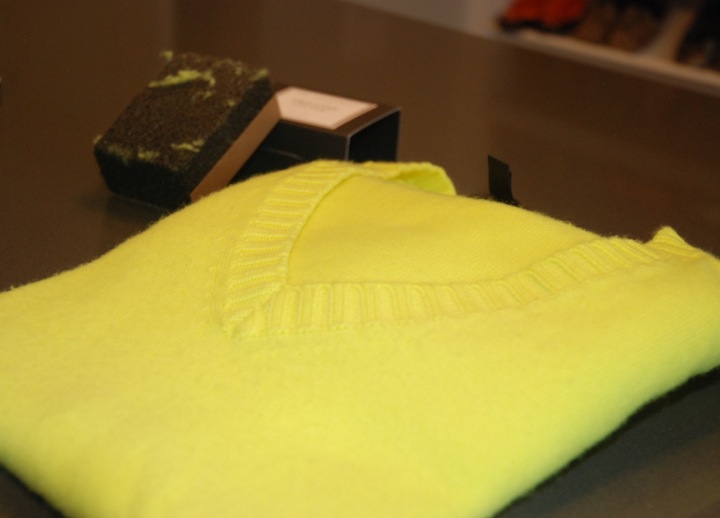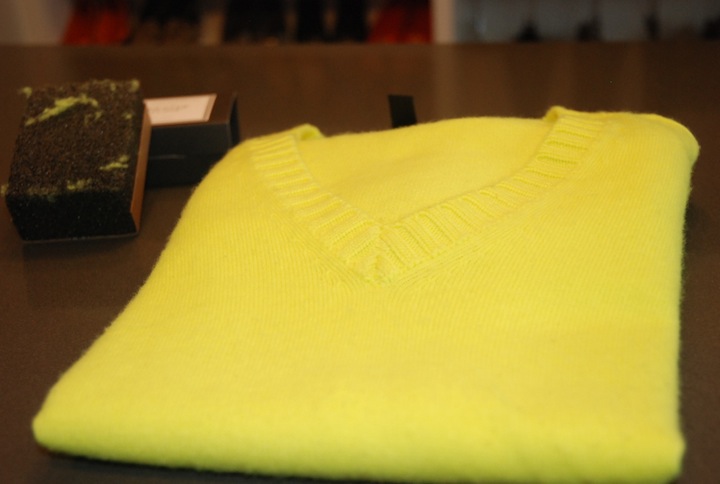 A Sweater Stone is more than a reasonable purchase..they range from $7.99 – $20 approx…to extend the life of your favorite sweater! I'm going to add a little "ps" to this…rumor has it that some of you have your cashmere sweaters drycleaned. Eeks! You'll be happy to know that you can save your money from here on in. Drycleaning will actually slowly destroy your beautiful cashmere.  Treat it like a baby, and wash it by hand with delicate fabric soap, or even baby shampoo. Good quality cashmere will improve with each washing.
Sweater Stones are readily available, such as these at the Container Store  and Amazon .