Is it possible that such a simple and inexpensive gift can have deep meaning? When i came across this craft, i was like YES..i love this!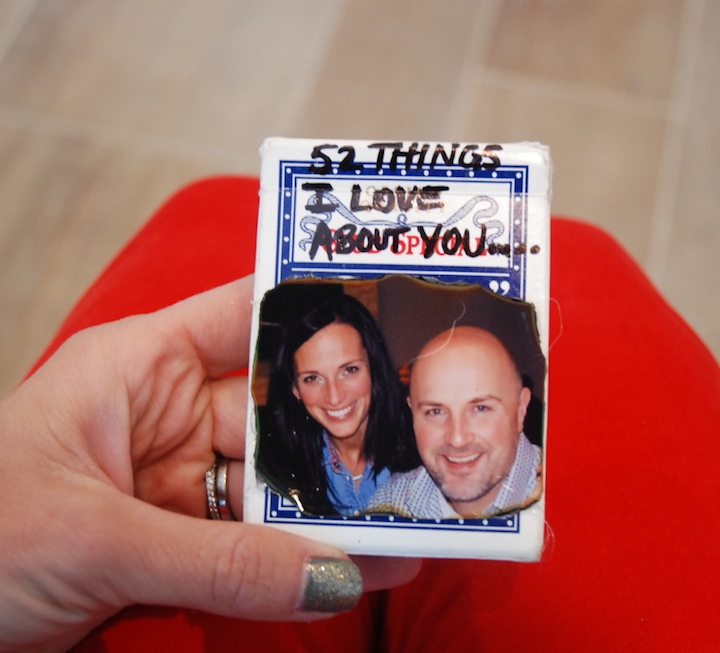 "52 things i love about you" proves that there's no excuse to deek out on spreading the love on Valentines Day. All you need is a deck of cards, sharpie and a little part of your heart!
I decided to add a pic of Scott and me..printed off the computer and burned around the edges to give it a little more of a vintage look. Really the options are limitless…keep it simple or if you're scrapbooker, well, do your thing (i, unfortunately do not fall into the latter group..so simple it was!)
The idea is to take the time to think about you really cherish and love about your man, your kids, your parents…anyone who has a place in your heart. Jot something down on each of the 52 cards. I found it to be a therapeutic exercise in remembering the things big AND small that i love about Scott. When i was done, i felt positively melty about him. He's a good guy!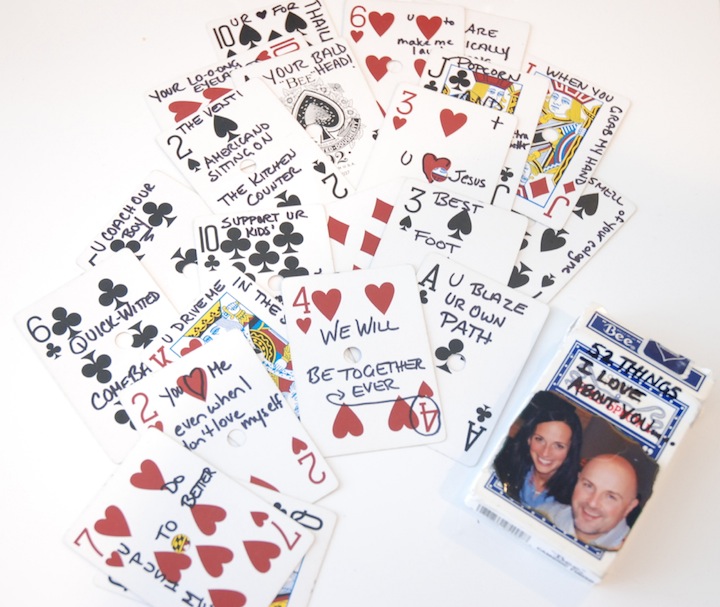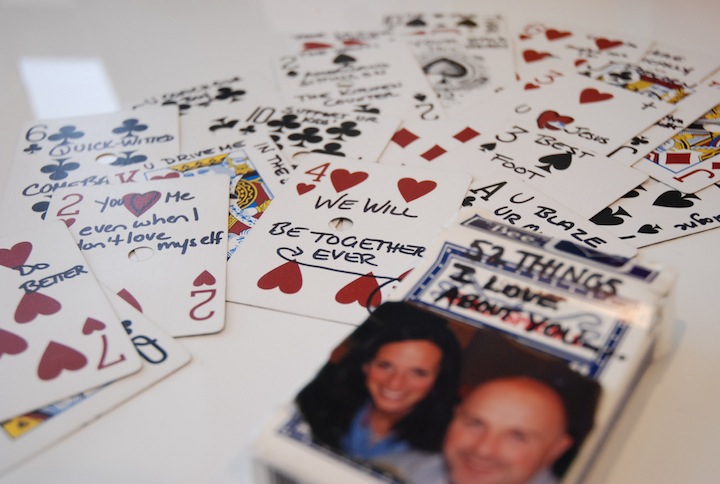 52 Things…. i'm not sure who really is the recipient of the gift? Because after i listed everything, i think i'm the lucky one! xoxo