I love the announcement of the Pantone colour of the year… it's a little sneak peak of what hue we will see splashed throughout our favorite mags, in the windows of trendy shopping haunts and worn during the upcoming red carpet award season. And i have to say i was completely delighted with the unveiling of Emerald Green, or PANTONE 17-5641 Emerald Green to be exact.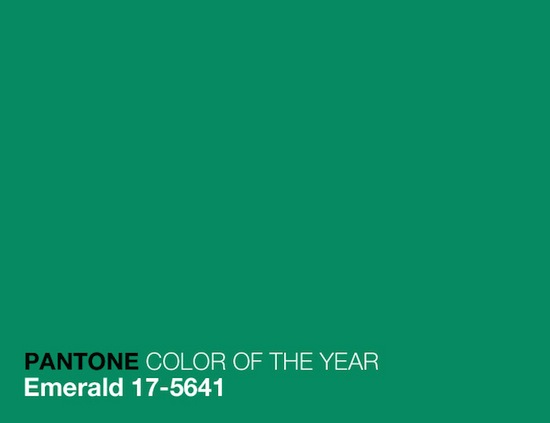 I'd like to think i was a little ahead of the game when i snagged myself a Kate Spade handbag in this brilliant colour last spring..heehee, but truthfully, this ray of green is just so attractive, it's hard to pass up. What i love about the Emerald shade…yep, there are different takes on Emerald out there… is that it pairs well with both cool and warm tones. Love it both with the crisp coolness of greys and blues AND the soft warmth of camel and gold.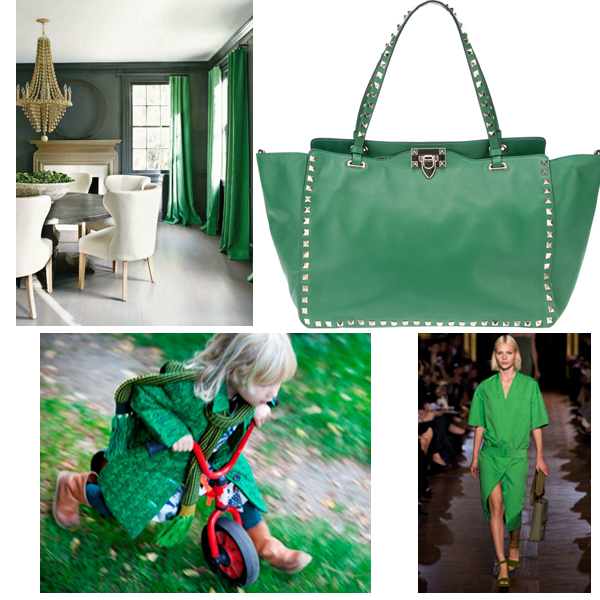 And Pantone isn't just telling you to wear the colour… add splashes to your home. A merry green chair does add a huge amount of charm in your neutral areas…watch what seat your guests choose. Yep, they will go right for it! Cushions also add a fresh, airy feel. I don't know if it's just me, but this jewelled green gives me a "clean" vibe. Fresh= clean? I can't explain it but it just does!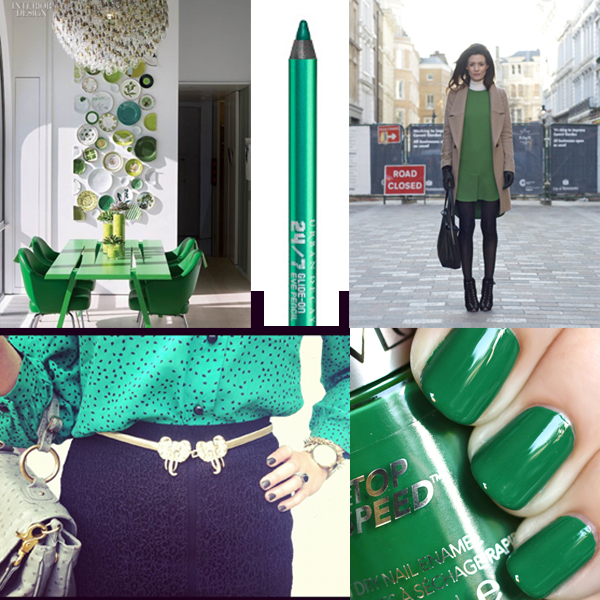 Oops…and i just about missed posting a smashing pair of emerald shoes. Lovely, aren't they?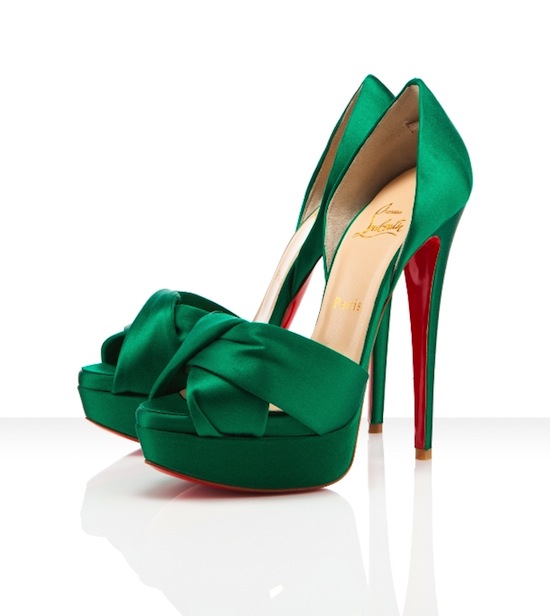 Image  
Are you going to indulge in Pantone's Color of the Year? Go Green? And if so, in what form?
Slide One – Image 1, Image 2, Image 3, Image 4
Slide Two – Image 1, Image 2, Image 3, Image 4, Image 5