For one of the dinners at the Alt Summit that we are attending this week (a conference for lifestyle bloggers), we had to dress us as our favorite character from the game Clue.  Ok, I don't do games…it's just not my thing.  Have to admit I've never played Clue, but I love turquoise, so Mrs. Peacock I would be!
I had a lot of fun hunting around for deals to put an outfit together.  Here's what I found….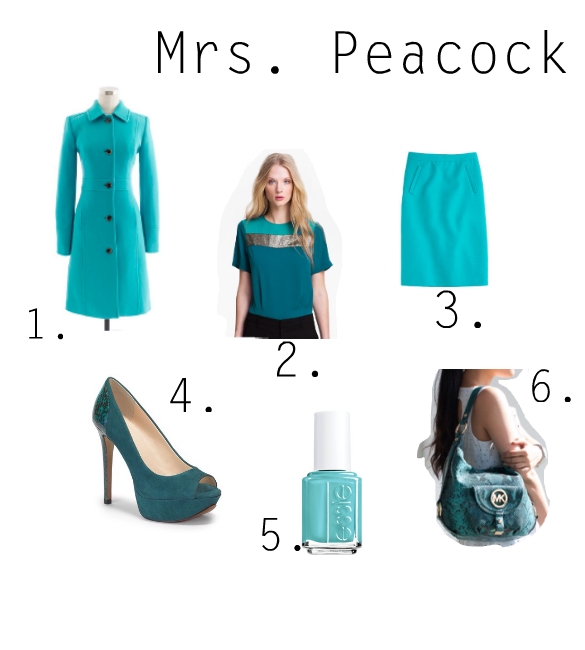 J. Crew Coat , regular price $325, I paid $160
Diane Von Furstenburg Top , regular price $245, I paid $166
J. Crew Skirt , regular price $148, I paid $42
Boutique 9 Pumps (from Saks Off Fifth), regular price $150, I paid $59
Essie Polish in "Where's My Chauffeur?" , regular price $9, promo'd
Michael Kors Bag (from Michael Kors outlet) , regular price $298, I paid $162
The total regular price for the outfit was $1, 175.  I paid $589, with a savings of $586!  That's 50% off!  I know it's still an investment and I probably won't ever wear all the pieces together again, but I got a killer winter coat and a fantastic bag that will add a punch of color to outfits most any season.  I love all of the other pieces too!  The skirt will work great with a black silk blouse and black pumps that I already have!!  So, really, I got a few outfits out of this one!
Bottom line…I don't play games, but I sure get a charge out of finding an outfit for a great deal!