Today is a rather exciting day for Laurel and I.  We are unveiling something we've been working on for the last three months and we're anxious to know what you think!  Laurel and I have been taking about taking our blog to the next level for awhile….but what does that exactly mean?
Well, we decided we wanted a cleaner, more streamlined look.  We started to really study some of the blogs that we follow and our faves all had simple, uncluttered designs.  We also found out that some of the bloggers that we follow offer design and consultation services.  We reached out to Danielle from The Everygirl and set up a time to meet via iChat!!  We loved her enthusiasm and ideas for our blog, so we started the design process.  Danielle also recommended a logo change.  I have to admit that I was much more reluctant than Laurel.  Even our tween girls were very vocal that they disagreed with us changing it.  But, I have to say that I LOVE the result!!!  And we hope that you will too!!!  We SO appreciate our readers and your feedback and we've noticed some of you referring to us as SPS, so that really was our inspiration for our new icon, so THANK-YOU!!!
A new look meant new photos too!  Laurel and I spent an afternoon with Jason Brown from Revival Arts.  When we see Jason, it's usually for family photos and I'm usually stressed out from getting everyone;s outfits coordinated and hair done and then trying to look relaxed while talking through my teeth at the kids to make sure they are smiling!  Laurel and I had so much fun changing into different outfits and trying out different locations.  The only thing that could have made it even better would have been a makeup artist and hairdresser!!!  Maybe next time.  Thanks so much to Jason for a fantastic shoot and for really finding our best angles.
Here's my fave pic from the shoot…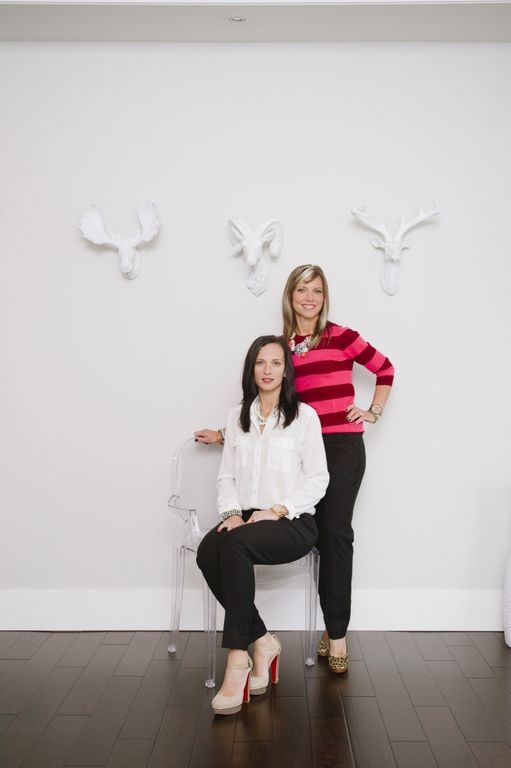 Next Sheldon…we call him our tech guy, helped us to get our new and improved look up and running!  We don't know what we'd do without him!!!  Laurel and I love to research and write for the blog, but we are both extremely technologically challenged.  So Sheldon's the guy that really makes it happen!
The next step for Sugar Plum Sisters also includes new services available to our readers.  Check out our Hire Us page for interior design, party planning and wardrobe services that we can provide in person or over cyberspace!  We'd love to help make your life a little bit sweeter!
We will continue to let you in on what we love and what great deals we find and we look forward to more fun Sugar Plum events with our "sistas"!
So, tell us what you think?  We hope you are as excited as we are!