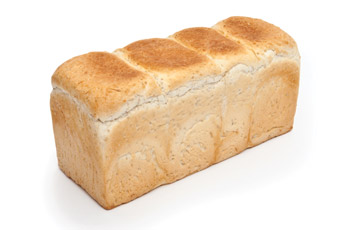 My family LOVES bread…Mac in fact usually makes a peanut butter sandwich with two pieces at breakfast and another two pieces for a snack before bed, and sometimes after school too!!!  Dylan likes to make herself French toast in the morning and I welcome it as it's a great way for her to get some protein to start her day off.  I've discovered a bread recently that they love, because it tastes like white bread, but has a secret ingredient…chia!  That's chia seeds not be confused with a chia pet.  This actually happened recently when my kids were confused about what the connection was between Uncle Scott's Scooby-Doo Chia, that is "pet", and bread….ok, definitely a generational gap!.  Chia seeds are a great source of plant-based  omega-3 fatty acids, protein, antioxidants, minerals, and fiber (click here for more information).  So, I feel good about giving my kids the Chia White Loaf from Cob Breads.  I love that Cob Breads make their breads fresh daily on location.  This bread also freezes well, which is helpful for my family considering how much bread we go through!  A large loaf costs $4.60….more than grocery store bread, but it's worth it!
This bread makes great school lunches and snacks…here are just a few ideas….
grilled cheese…even better with bacon!
French toast
turkey sandwiches…add some brie and cranberry sauce and grilled like a panini
good ol' PB & J
Oh, and always get it sliced thick!