Laurel and have each have one tween girl and one teen girl. As the girls get older it's so interesting to watch how their interests develop and more recently, we've had fun watching them each develop their sense of style. Berkeley, my 13 year old, gravitates toward "geek chic". Dylan, my 11 year old, loves anything girly and sparkly! Laurel's daughters have distinct styles too.  Lexi loves casual and comfy and Nina loves to get decked out and she's not afraid to try new trends. Laurel and I really try to shop around and find the perfect gift to suit each one of their styles.
Here's our round up of Christmas gifts for the tweens and teens in your life..girls that is!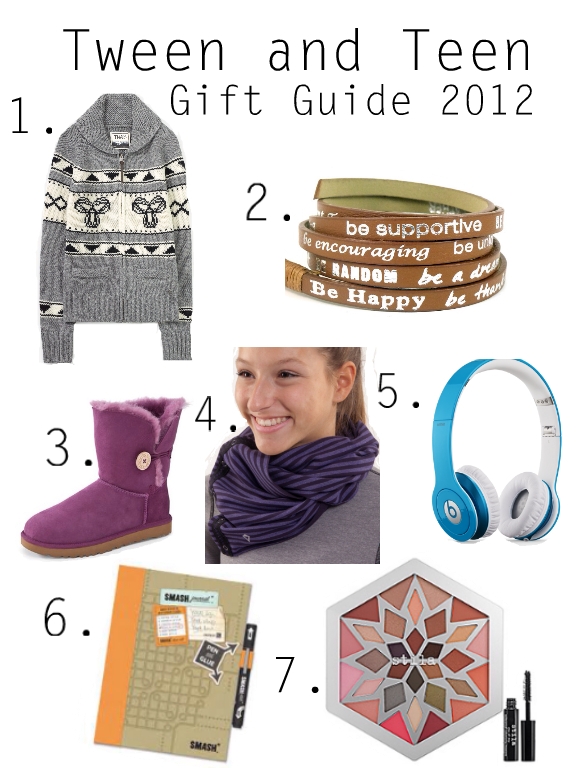 I think regardless of their style, most girls would be thrilled with any of these gifts.  Some have to be ordered from the US, so don't delay….shipping times would potentially increase the closer we get to Christmas!