This is the time of year where finger foods abound! Entertaining during the holiday season is something i love to do..but i can get a little on the stressed side shortly before the guests arrive (my family says i turn into a different person the last hour of preparing..admittedly, i think they might be right!)  So when i find recipes that can be prepared in advance i definitely take a second look at them! I love pre-made foodies…but…they really do need to taste great too! The key to this, in my humble opinion, is that the ingredients need to be fresh. Fresh really is best!!!
Pam actually found this recipe for Garlic, Rosemary and Chilli Almonds from the Passionate Cook . She passed it on for me to try and i loved it! This is a super quick-to-make munchie that requires a handful of ingredients. Most will have the majority of these in their house already, but as i mentioned before, make sure you use fresh…in this case, especially the garlic and rosemary. Skip the dried rosemary….it won't cut it!!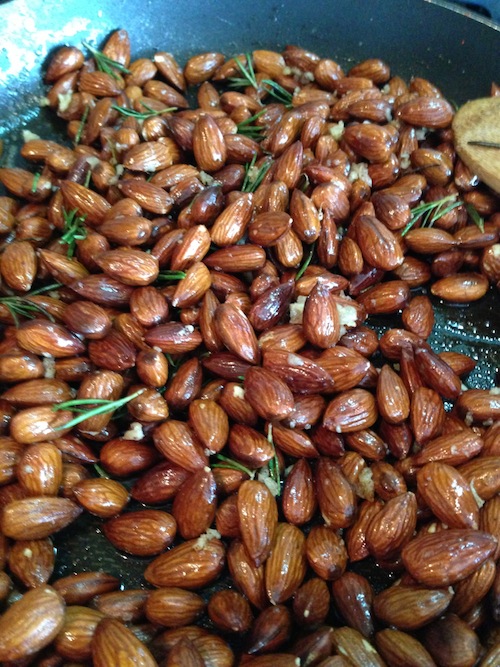 Garlic, Rosemary and Chilli Almonds
2 tsp butter
200g almonds
2 large cloves of garlic, crushed
1 handful of rosemary leaves
1 tsp coarse sea salt
chili  (i do use chili powder here because i don't love eating actual chunks of spicy chilies!)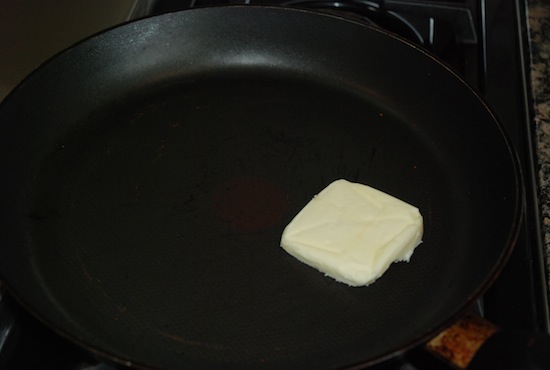 1. Melt the butter in a pan on your cooktop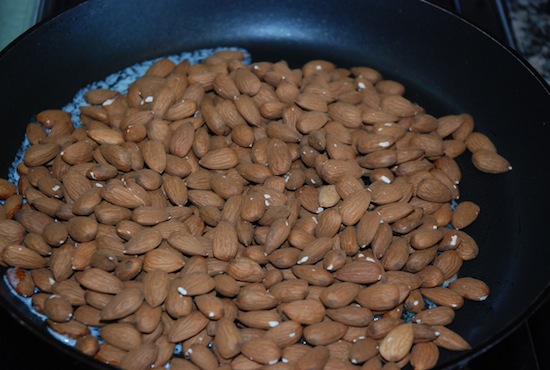 2.   Add almonds and stir until they are heated through and starting to brown.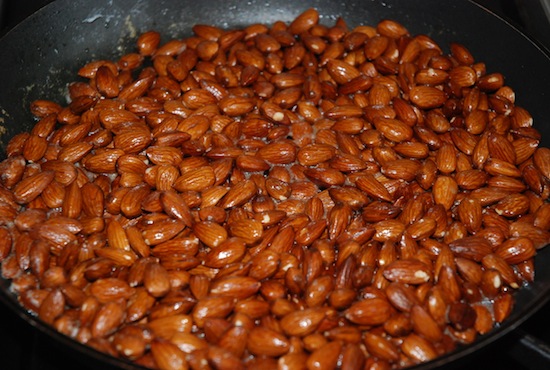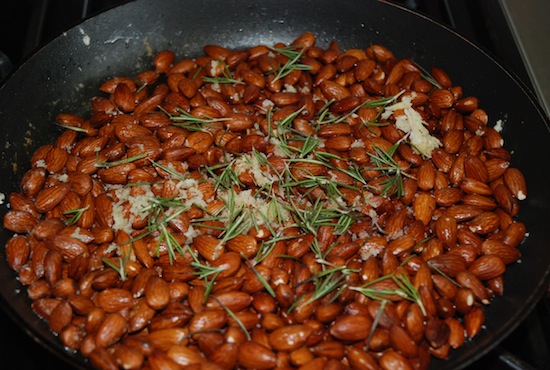 3.  Take off the heat and add the condiments, stirring through.  The residual heat from the pan will cook the garlic just enough to take off the edge without burning it.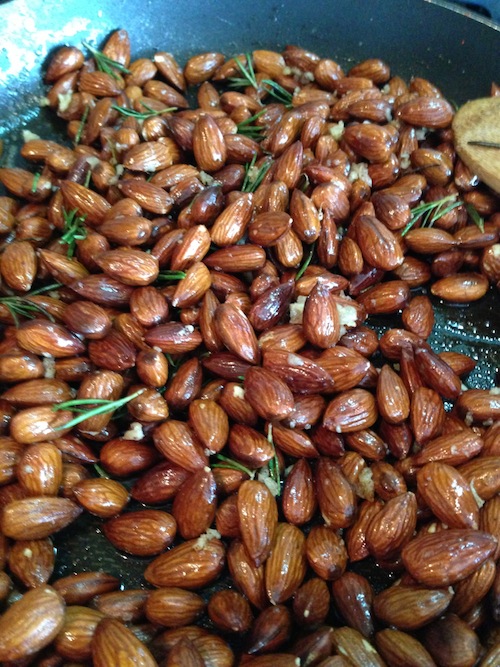 Serve warm…or as i do, store in a sealed container and serve when ready. Enjoy! The chill adds a little kick, which is unexpected, but delish!