We hope that all of our Canadian readers had a fantastic Thanksgiving. I know that Laurel and I sure did! We've both really been watching what we've been eating for about the last four weeks, trying to get off the summer excess!!! But we decided that if Mom was cooking a turkey, we'd take a pause from our strict eating regime and enjoy. And we did!!! Turkey, mashed potatoes, stuffing, gravy, sweet potatoes, pumpkin pie….we were seriously a bit giddy after the meal….I think that's the definition of a sugar high.
So now what??? Back on track!!! And, we've found an amazingly tasty and healthy dish that you can enjoy with your turkey leftovers without the guilt… sauteed cauliflower. Our friends Julie and Andrea kept telling us how tasty it was and when we tried it, we agreed!!
It's very simple to make. Just cut a head of cauliflower into bite-sized pieces and rinse well. Put in your food processor and process until it's a fine meal. Heat a tablespoon or so of olive oil in a frying pan, add the cauliflowers and stir. Do not let get too brown. It should be slightly golden in color.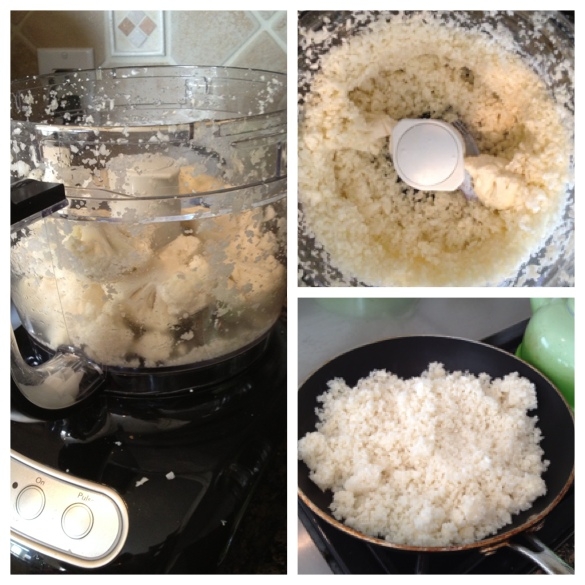 Add freshly ground sea salt and freshly ground pepper and serve!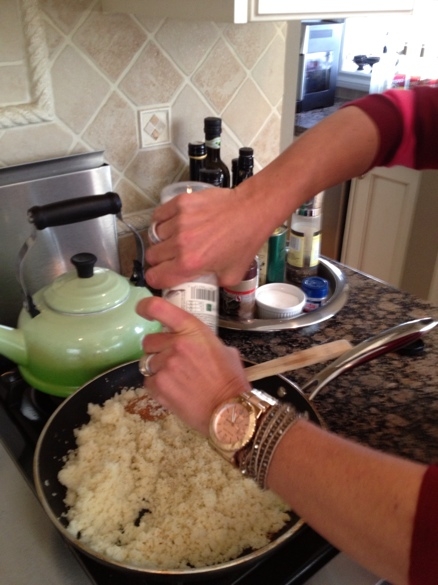 Here's a time saving tip….I usually process two heads of cauliflower at once and store it in an airtight container in the fridge for a couple of days. I just cook up the amount I want when I need it.
Sauteed cauliflower substitutes beautifully for rice, mashed potatoes, couscous and pasta….and there are no carbs!! So, eat away…guilt free!