A couple of weeks ago, a friend posted a pic of these delights on her Facebook…they looked so good, i knew i needed the recipe. They also seriously resembled the Starbucks version, which my kids love…and wouldn't you know it? This recipe is a take on the original Starbee's one! I have to be honest…i think they'd give the original a run for its money! Check out these delicious Pumpkin Scones…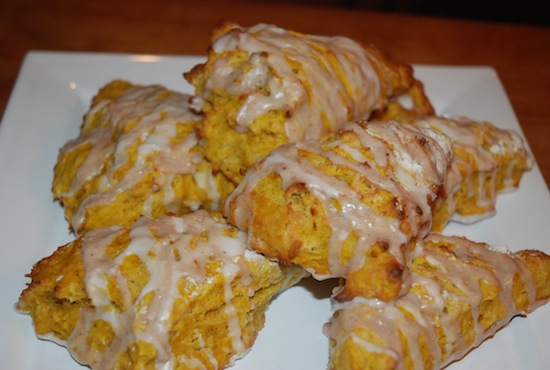 Here are the deets:
1. Mix dry ingredients and cut in the butter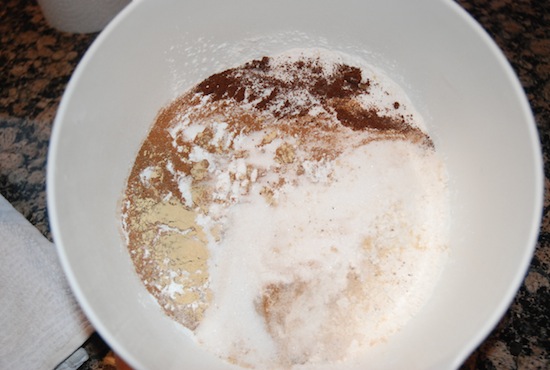 2. Combine wet ingredients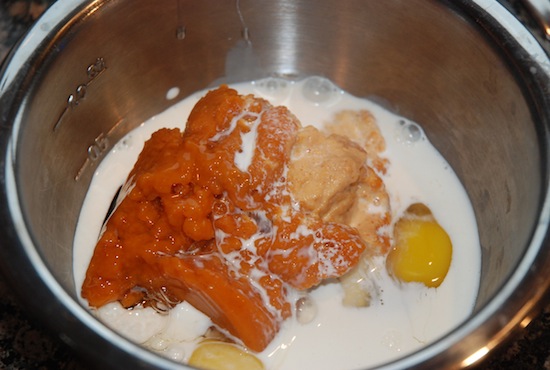 3. Fold the wet ingredients into the dry and form a sticky ball.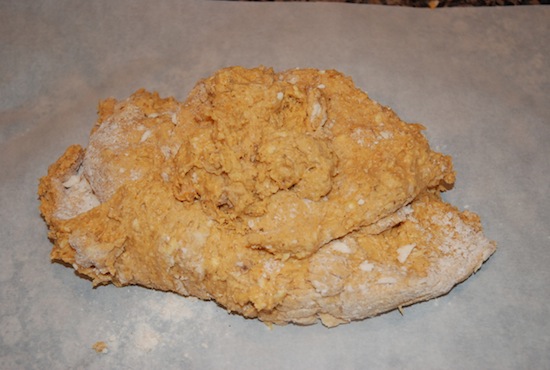 4. Lay onto parchment paper and form a rectangle shape, about 1 inch thick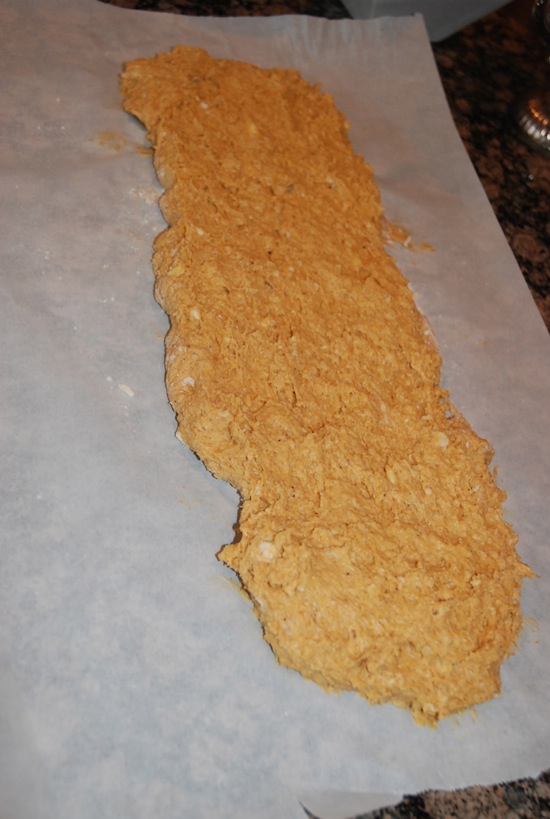 5. Use pizza cutter to make triangle shaped scones..cut into strips and then on angles to create the shape.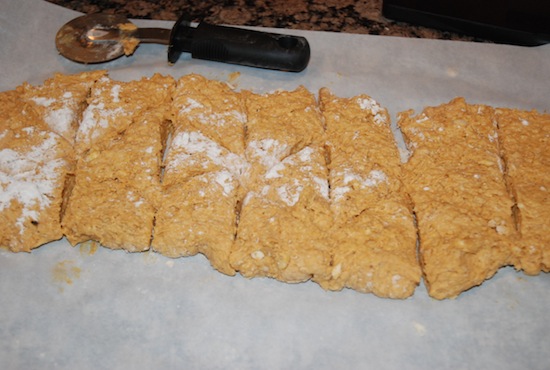 6. Place on greased cookie sheet and bake 14 1/2-16 minutes at 425 degrees.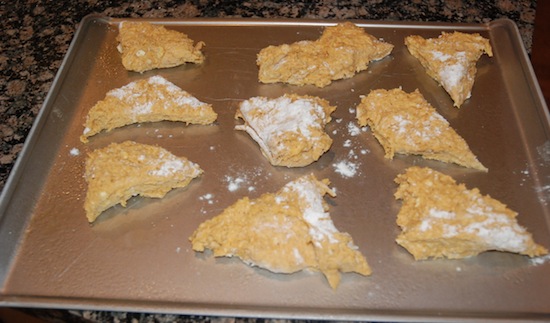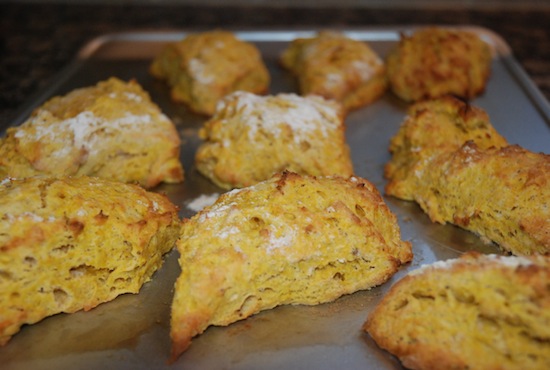 Now don't go and start sampling…we're not done yet! Keep your eye on the prize!!
True to the Starbucks model, there are two glazes that finish off these scones: And they are quick and easy! Mix your white glaze ingredients and then add the spices for the final glaze.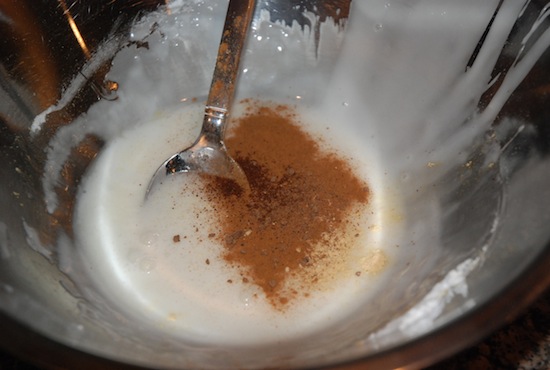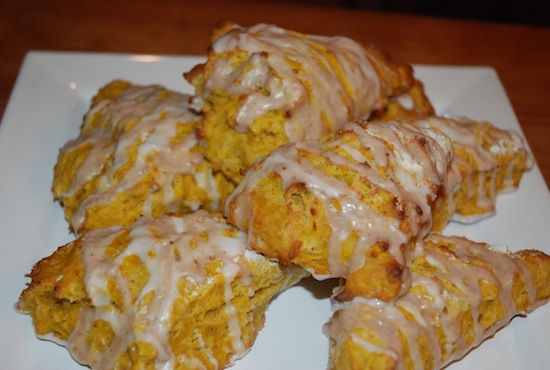 ok…go on…they're ready for ya! Watch how fast these get snatched up! Truly, they are the best to serve shortly after making them. There is something about the tiniest bit of crunch on the outside and the soft flavorful inside that you get the day of baking. YUM!
Pumpkin Scone Recipe from the Food Network:
Scones
2 cups all-purpose flour
7 tablespoons sugar
1 tablespoon baking powder
1/2 teaspoon salt
1/2 teaspoon ground cinnamon
1/2 teaspoon ground nutmeg
1/4 teaspoon ground cloves
1/4 teaspoon ground ginger
6 tablespoons cold butter
1/2 cup canned pumpkin
3 tablespoons half-and-half
1 large egg
Powdered Sugar Glaze
1 cup powdered sugar
1 tablespoon powdered sugar
2 tablespoons whole milk
Spiced Glaze  **i actually made the powdered sugar glaze and then just added the spices to the leftover to make this spiced glaze.. FAST!
1 cup powdered sugar
3 tablespoons powdered sugar
2 tablespoons whole milk
1/4 teaspoon ground cinnamon
1/8 teaspoon ground nutmeg
1 pinch ginger
1 pinch ground cloves
DIRECTIONS:
Preheat oven to 425 degrees F. Lightly oil a baking sheet or line with parchment paper.
Combine flour, sugar, baking powder, salt, and spices in a large bowl. Using a pastry knife, fork, or food processor, cut butter into the dry ingredients until mixture is crumbly and no chunks of butter are obvious. Set aside.
In a separate bowl, whisk together pumpkin, half and half, and egg. Fold wet ingredients into dry ingredients. Form the dough into a ball.
Pat out dough onto a lightly floured surface and form it into a 1-inch thick rectangle (about 9 inches long and 3 inches wide). Use a large knife or a pizza cutter to slice the dough twice through the width, making three equal portions. Cut those three slices diagonally so that you have 6 triangular slices of dough. Place on prepared baking sheet.
Bake for 14½ to 16 minutes. Scones should begin to turn light brown. Place on wire rack to cool.
TO MAKE THE PLAIN GLAZE:.
Mix the powdered sugar and 2 tbsp milk together until smooth.
When scones are cool, use a brush to paint plain glaze over the top of each scone.
AS THAT WHITE GLAZE FIRMS UP, MAKE THE SPICED ICING:.
Combine the ingredient for the spiced icing together. Drizzle this thicker icing over each scone and allow the icing to dry before serving (at least 1 hour). A squirt bottle works great for this, or you can drizzle with a whisk.