A master bedroom and ensuite addition has always been in the future plans for us…but up until last year, i was happy to have my room upstairs, close to middle of the night feedings, soother searching infants, potty training toddlers and fevering little ones.  When they morphed into music loving, giddy, untidy tweens (thats a nice way of putting it, yes?), love em as i do, the master bed/bath vision became more enticing…and more urgent! The girls needed a bit more elbow room..well, closet room for one, and we felt ready to move down to the main floor.
We settled on a minimalistic and clean looking aesthetic, all the while working towards staying on our budget. We did splurge on a couple of items, but let me tell you, each item was priced out..and usually by 3 trades. Having a dad in construction, that was a rule i grew up knowing very well: You get three prices for everything!!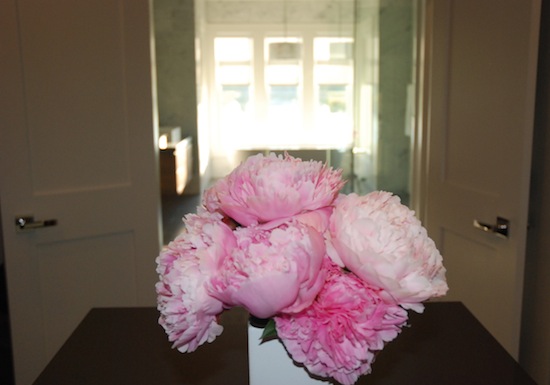 This freestanding tub from Blu Bathworks  had me at HELLO! And, after asking if they had any ones with defects, i acquired this one… a broken foot peg gave me a 50% discount and was easily fixed by our plumber.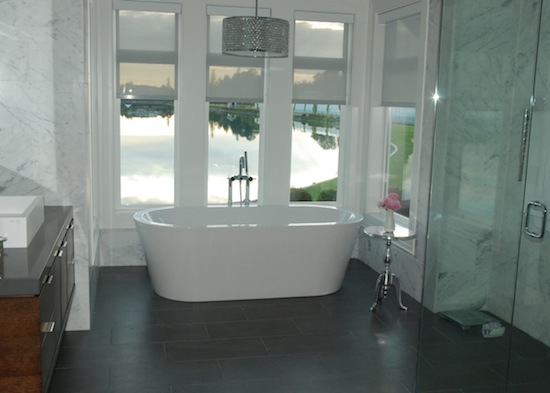 The floating oak vanities, by JMV Woodworks, give us each our own space, with ample storage…i fell in love with the grain of this wood, which has a subtle stripe. The caesarstone countertops with the heavier edging give the vanities a more substantial, chunky look.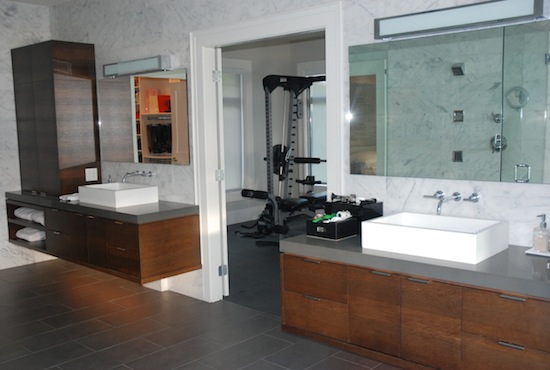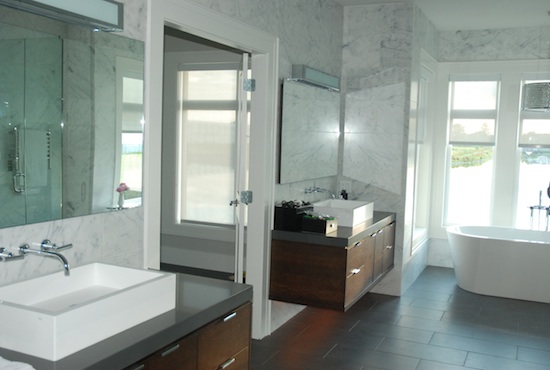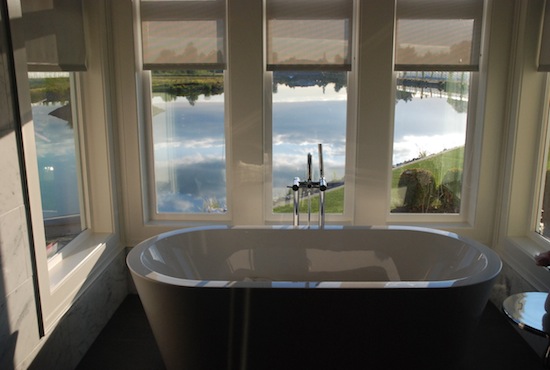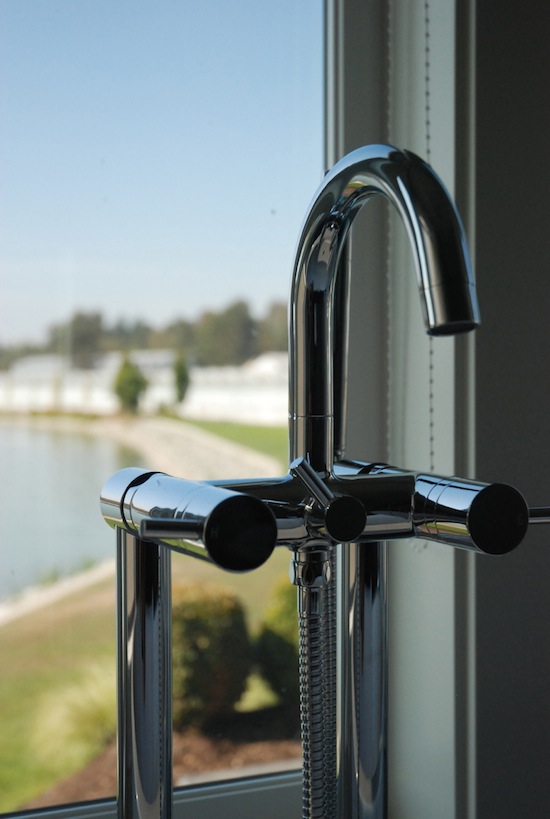 Again, these sinks were purchased from Blu Bathworks. Slightly defective (nothing that could be noticed by the naked eye), we received 30% off. Well worth it! The vanity mirrors are not edged..and sit proud of the marble walls. I wanted to keep the look super clean with no fuss.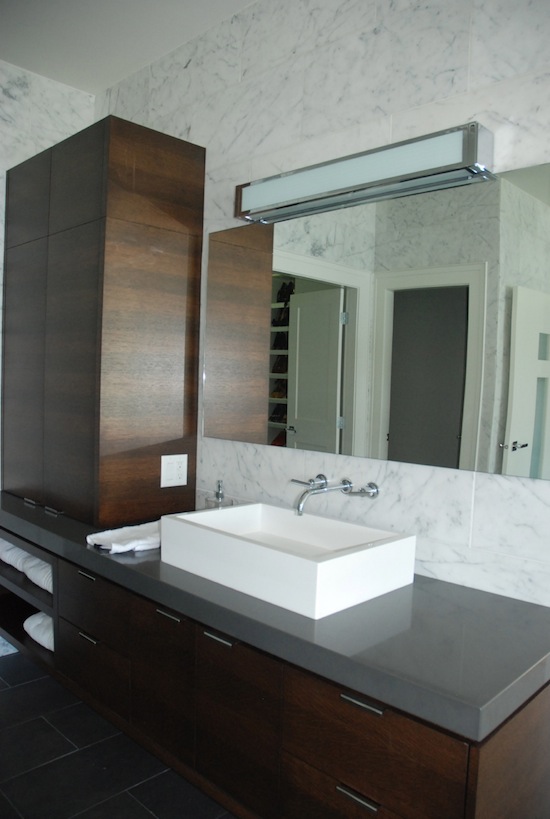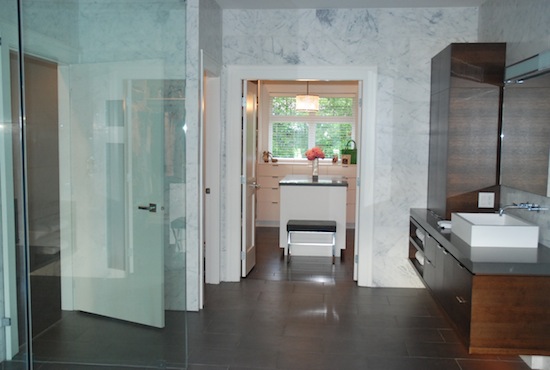 My closet now has a home for everything…there is now no excuse for having a messy closet! Truthfully, now that i can see what i have, i feel like everything gets worn more…it was important to have all white cabinets/fixtures in this room, so that the colours of everything housed in here would be able to stand out true, without altering the shades.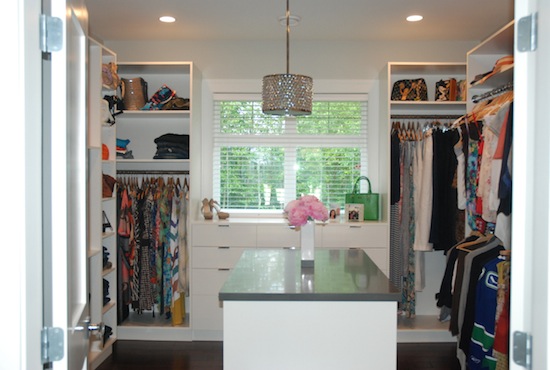 The 3 sided glass shower stands out into the room…and might i add that my squeegee is my best friend? We also had the door to our bedroom made by JMV Woodworks… i wanted something different: modern and simple. I love this door!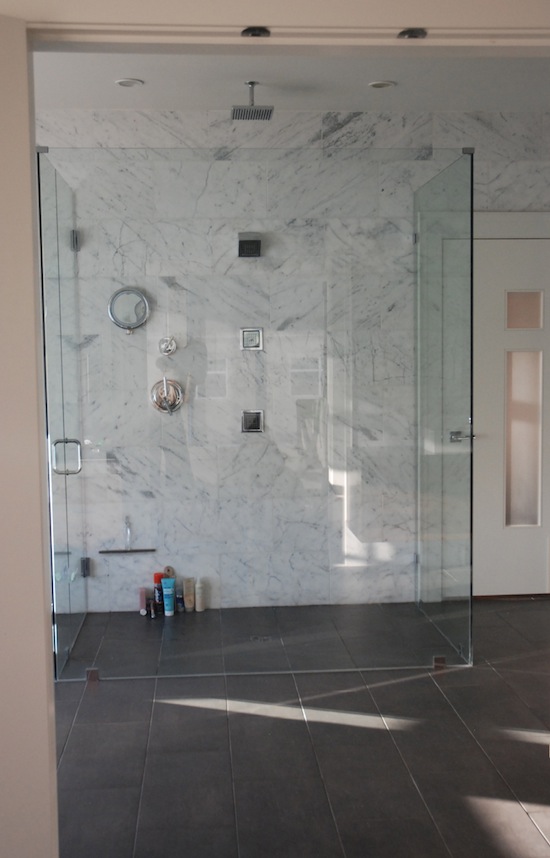 We added an exercise room off of the bathroom…once again, getting rid of any excuses we used to use for not working out! Though i initially balked at the idea of adding this room, i will admit, that i enjoy exercising in here a ton…surrounded by windows, it's the closest thing to being outside and staying warm as i can get in the winter months!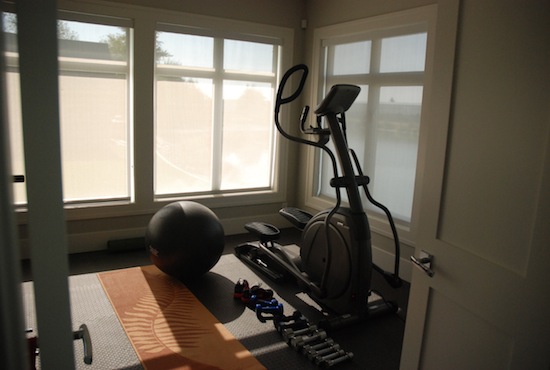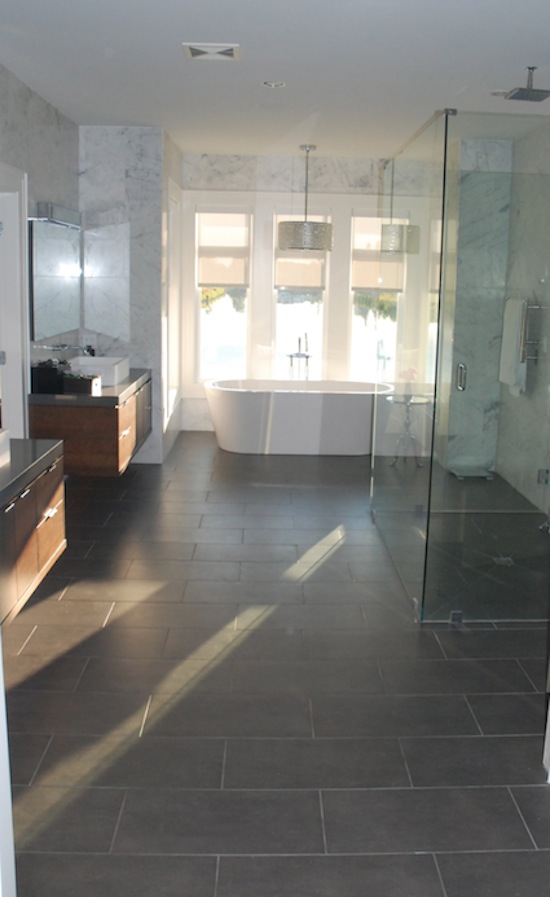 Now that this area is done…i'm itching to "modernize" other rooms in my house. Can you hear Scott grumbling???