Recently, I pinned a jewel toned mani on Pinterest.
Funny…I wasn't sure if I liked it at first and then I become obsessed with trying it.
We just received Essie's 2012 Winter Palette and I knew that some of these new colors would be perfect! Here's what I used, all by Essie, from left to right…
Butler Please (available Nov. 2012)
Carry On
Where's My Chauffeur? (available Nov. 2012)
She's Pampered (available Nov. 2012)
No More Film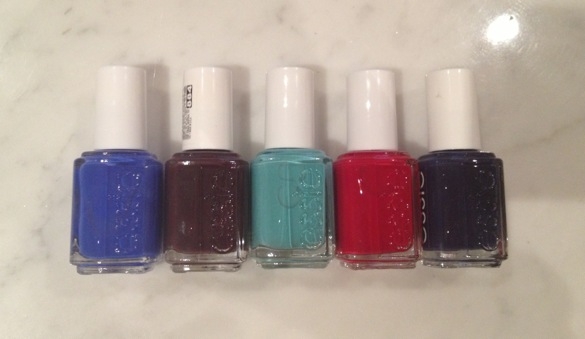 Here are the "real" jewel tones that inspired me…
And here is my version….bold, yet fun. And it will go with almost any outfit!