Joe Fresh is doing something right… They have not only upped their clothing line hugely but have nail colors that are completely on trend. If you're like me and you love to experiment with your nails, grab some of Joe Fresh's Matte Top Coat. For $3.43 it's a cheap thrill and gives a dramatically different look!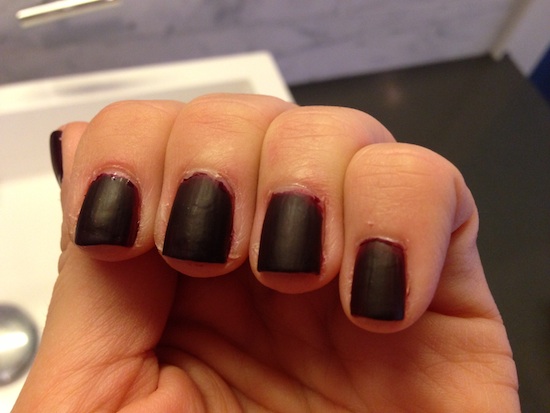 Or if you really want to get creative:
Thanks, Janice for introducing me to this fun polish….love it!!