you may remember that i posted this pic just recently…gold accessories…luv em! But for some reason this one has lingered…i actually want this entire outfit! But one thing at a time..and right now i'm honing on the gold sneakers…and how apropos in the midst of the Olympics to get hooked on gold??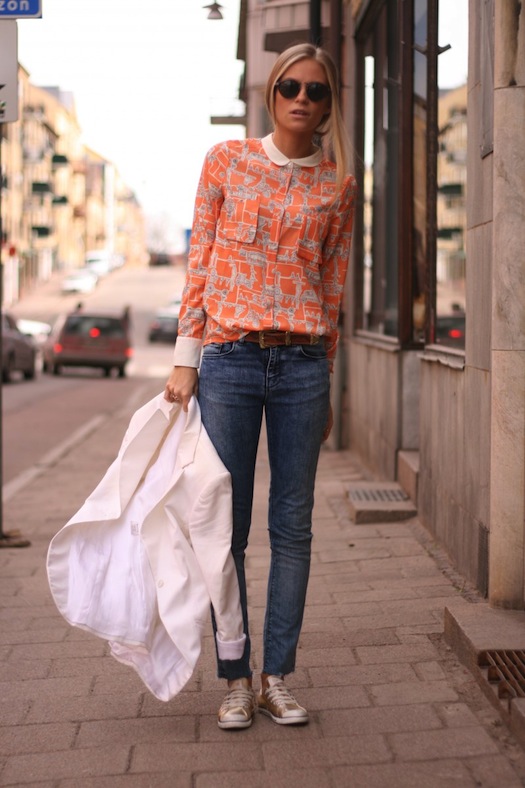 Imagine my dismay, when i found out the gold Converse were out of stock! Apparently i'm not the only one in luv with this look! So, unless i get a bit more ebay savvy, i've got to look elsewhere. Happily, i've found lots of great options out there. Check em out:
Converse One Star Latchet Gold Leather Sneakers $44.50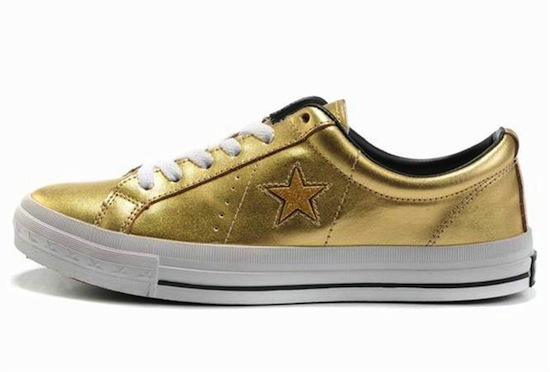 Image
Ked's Celebrity Gold Sneakers $57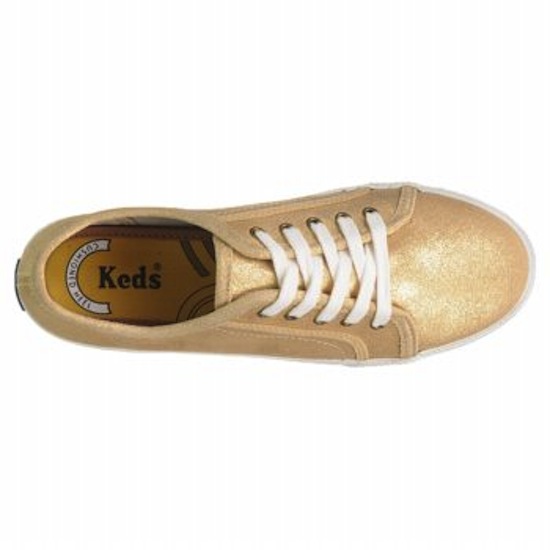 Image 
Coach's Suzzy Sneaker $108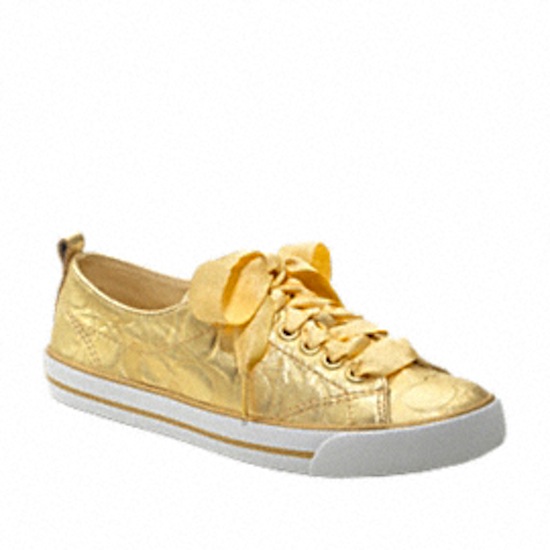 Image
Superga Metallic Sneakers $75 Available on Zappos.com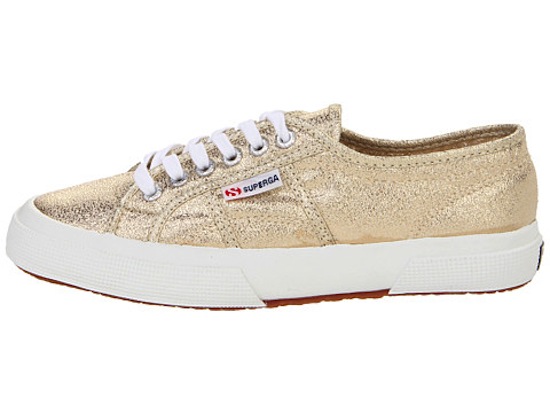 Guess Nesta Sneakers $45.50  Available at Macys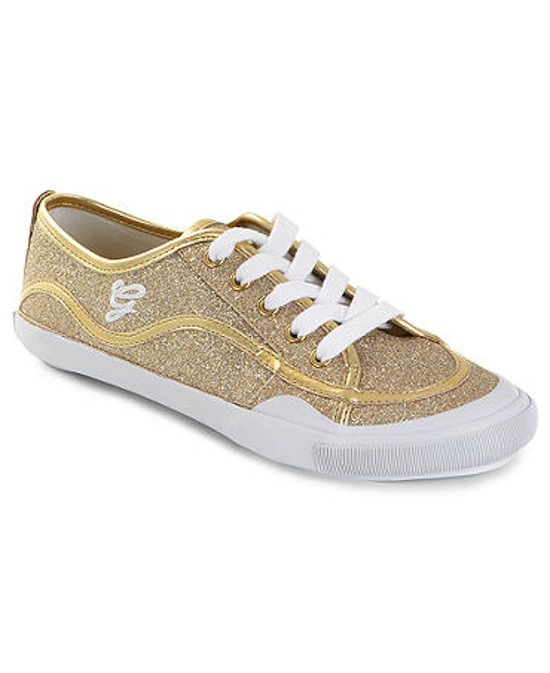 Well, have you jumped on board with me yet? Imagine looking chic and polished, while keeping your feet happy!!