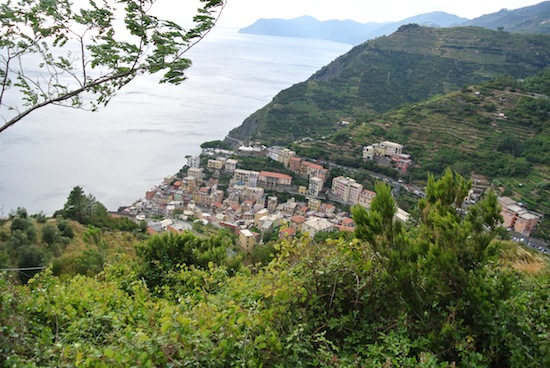 A 10 day trip to Italy barely gives you time to scratch the surface of this beautiful country but we did go with a list of places that we weren't leaving without visiting. One of those on the list was Cinque Terre, and i'd say we all fell for this charming area! Cinque Terre, or "The Five Hills" sit on the rugged cliffs of the Italian Riviera. Five villages are peacefully nestled in amongst these hills: Monterosso al Mare, Vernazza, Corniglia, Manarolo and Riomaggiore. To get from village to village, you can walk/hike, train or take boat ferries. We loved the unique personality and character that each of these villages claimed. Each town has its specialty. Corniglia is popular for "miele di Corniglia," gelato made from local honey while Monterosso's specialty is anchovies.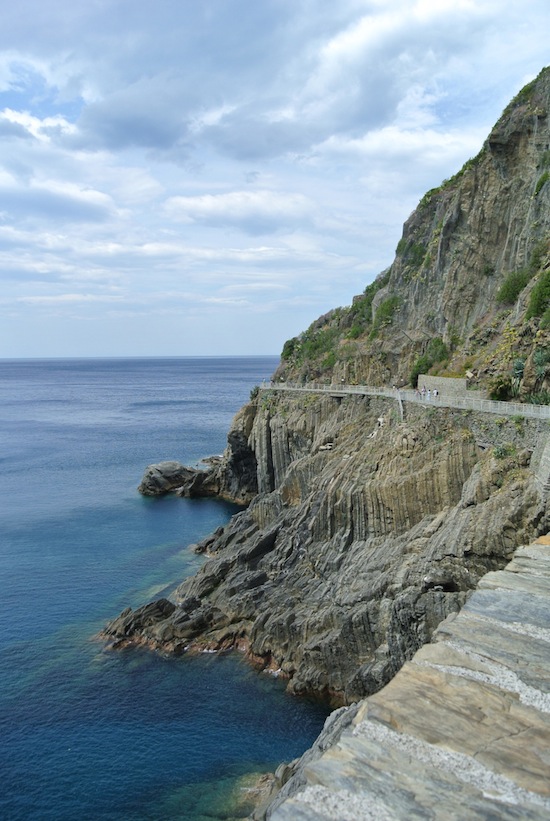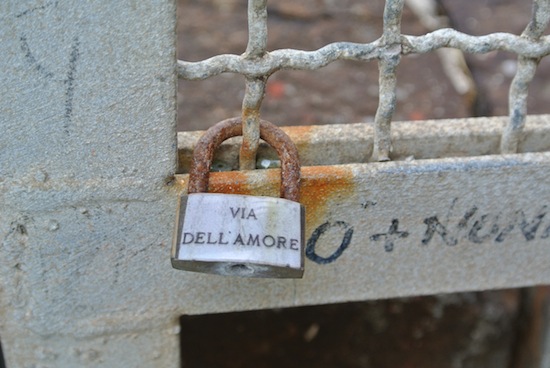 The husbands were adamant that we start in Riomaggiore and do the walk, called the Via Dell'Amore, to the neighbouring village of Manarolo. Us ladies followed along, unaware that the"Pathway of Love" could be more than just a stunning walk high above the Mediterranean's edge. The view was breathtaking and the italian playing a love song on his accordion midway was pretty cool too! Here's where it gets even better!!! As we walked we noticed locks hanging from various places…random places. The further we went, the more noticeable they were and we started wondering aloud what part of story we were missing. Well, the Vial Dell'Amore has become an iconic place for lovers to pledge their love to one another…attaching a lock to the walkway and throwing the key over into the turquoise sea. Sound romantic? We thought so!! So when the men all produced locks, engraved with our names and the date and packed all the way from home, we were swooning. Well, er…let's be honest…upon playing back the video it was a bevy of high pitched "oohs" that sounded more akin to a flock of old crows!!!
Have to say, those guys hit it out of the park! They had themselves some pretty happy ladies!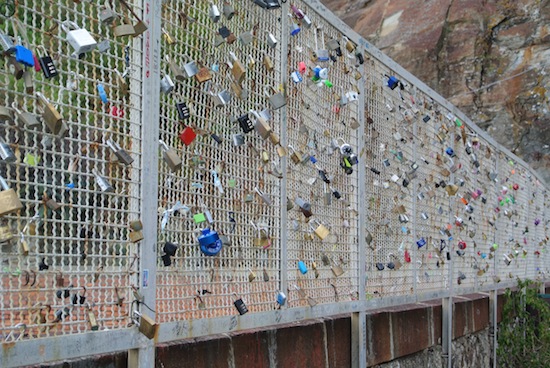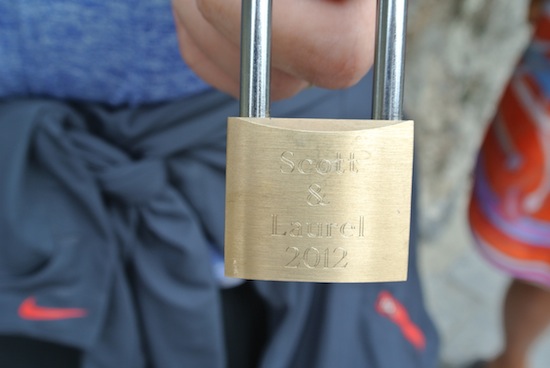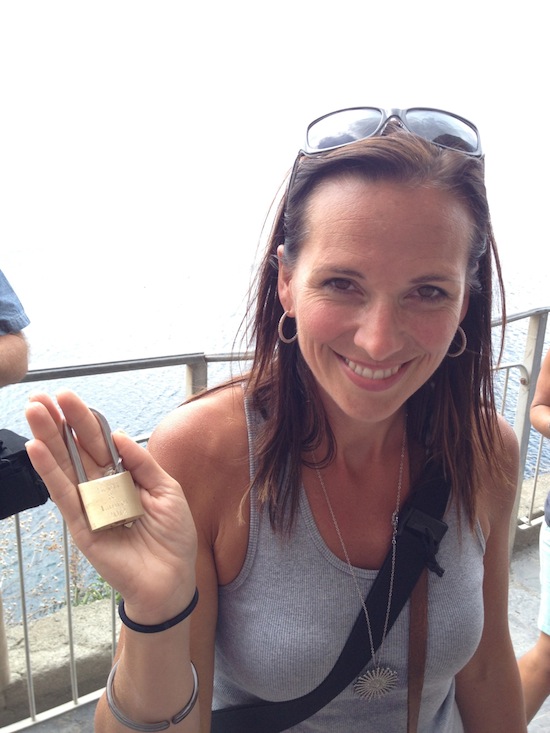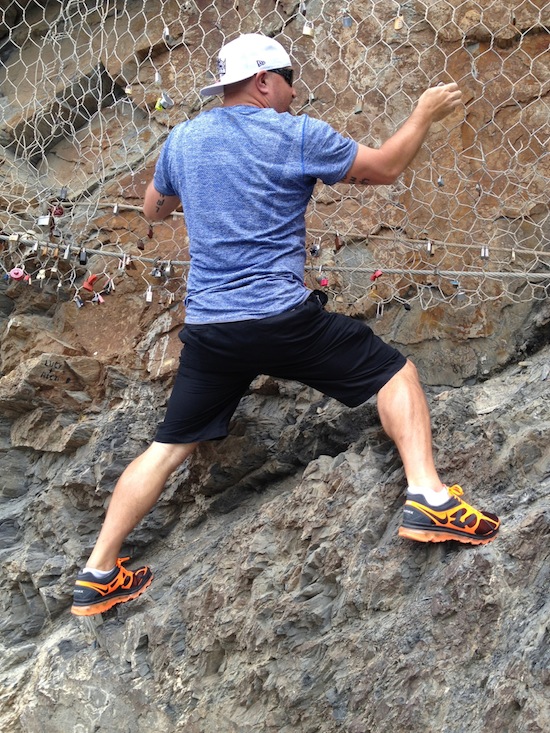 ok, ok..enough pictures of the lock..i know…but seriously, HIGHLIGHT of my life!! Now that you all know i'm a sappy romantic…
We ended the day in Vernazza, a village that was ravaged a short 9 months ago with a massive flood that left the town buried in 4 meters of mud. The resilience of this town is palpable and life is thriving here so soon after. The idyllic scene of fishing boats floating in the harbor is a postcard brought to life.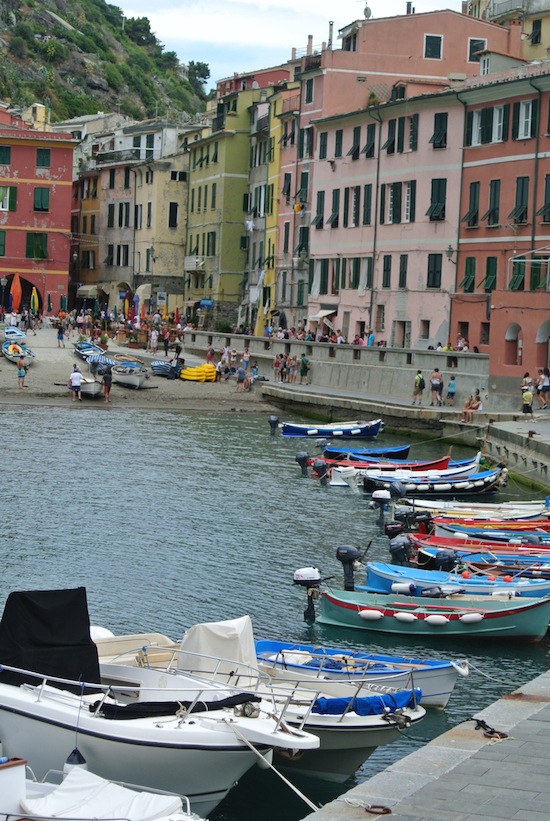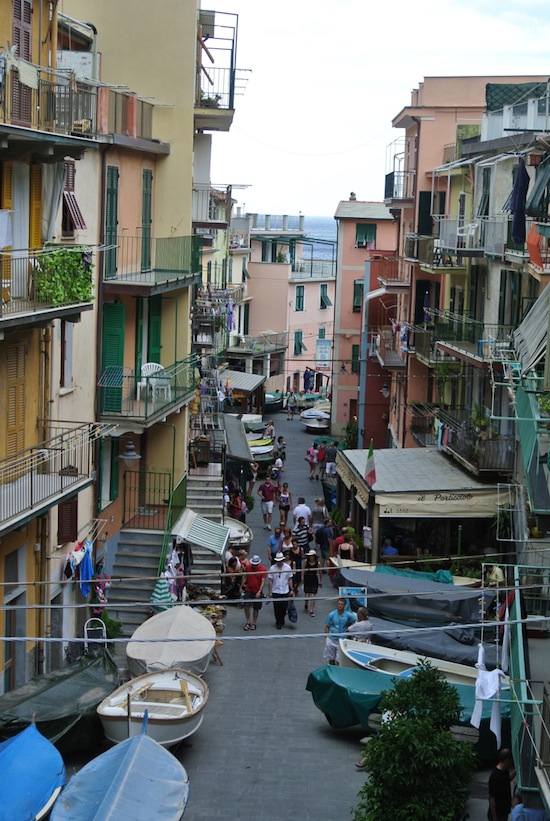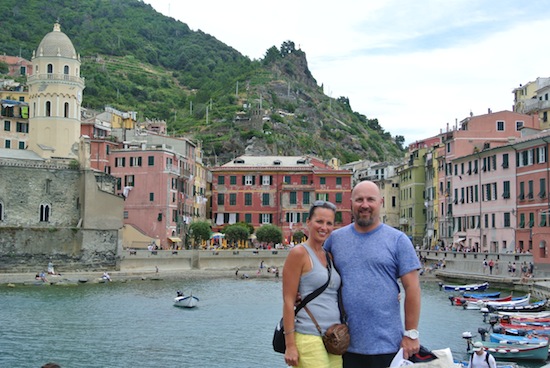 As we left, the sun's rays poked their way through the clouds leaving the sparkling Mediterranean as our last glance. Truly spectacular!