We are launching a new feature….our Friday Find!  Every Friday, we will write about a great deal, discount or a tip that you just need to know about!!!
Today, we are featuring an awesome chambray shirt that I found by Joe Fresh.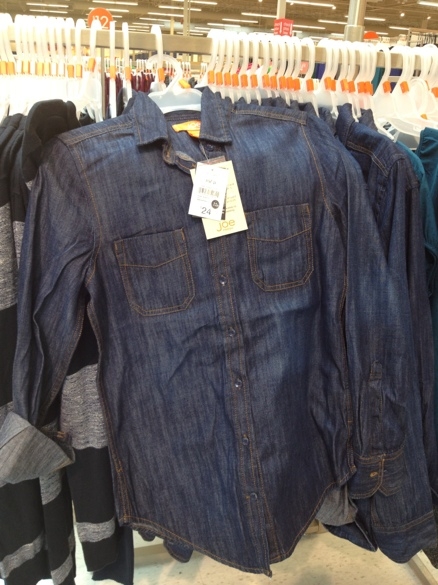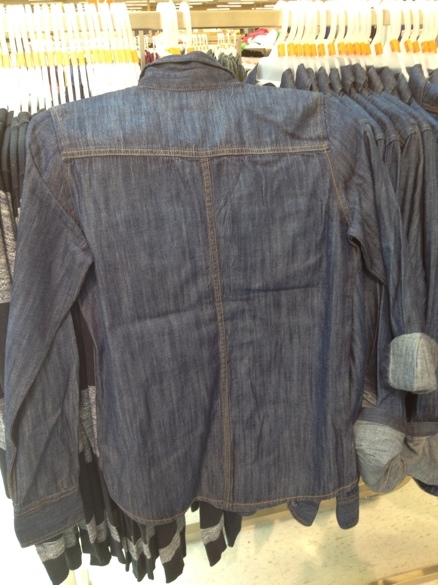 I LOVE the dark wash and how light weight it is.  This is not a stiff denim shirt. This is the perfect transition piece that works for almost any season.  Wear it now over a sundress (it's the perfect light weight jacket) with the sleeves rolled up.  It also looks super cute over a tunic (or a longer shirt) and leggings.  Wear it in the fall with a pencil skirt or colored denim.  And at $24, you can't go wrong!
If you find a deal that you'd love to share, please email pam@sugarplumsisters.com  And check back here every Friday for more great finds!