Our parents had some friends come out and visit from California this week. I knew the perfect beverage to welcome them with! We had fresh peach Bellinis in Italy and they were so refreshing! Peaches in both B.C. and California are in season so now is the perfect time to make this drink. I say "fresh" peach Bellinis because you really need fresh peaches for this and this cocktail is not loaded with sugar and artificial flavors like the Bellinis you get at a lot of restaurants.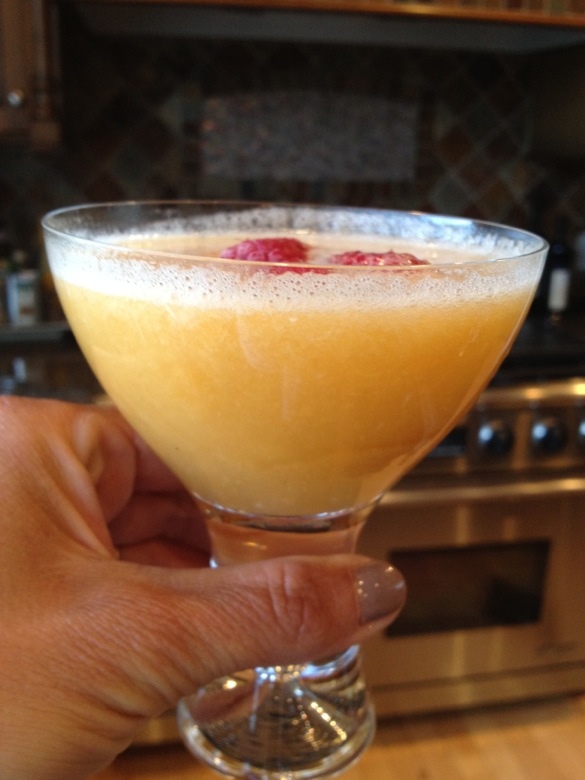 I worked off of this recipe from Ina Garten. Click here
I made a couple of changes, of course! I used Rogers organic sugar and doubled the amount. It is essential to strain the peach purée otherwise it leaves particles on the glass as you drink it. Also, once you add the prosecco (sparkling Italian wine) you need to stir each glass a bit.
Put anywhere from 2-4 tablespoons of peach purée in each glass and add the prosecco.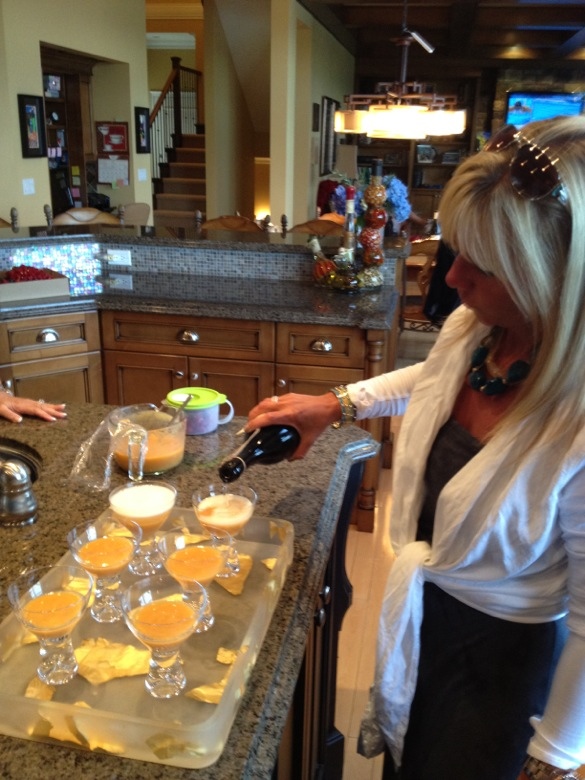 I like to add frozen raspberries. Just freeze fresh raspberries in a cookie sheet or a tray spaced apart. They keep the Bellinis icy cold without watering them down and they add a great pop of color.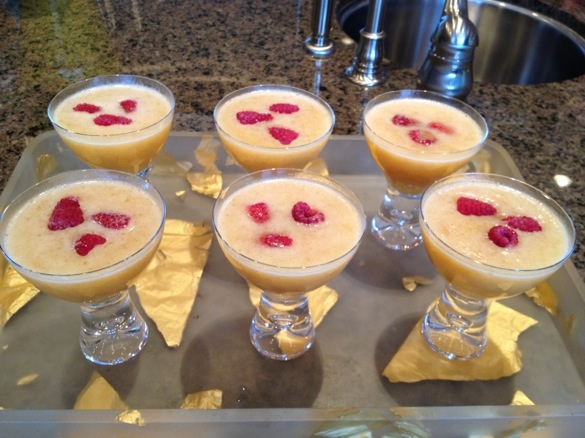 To make a virgin version, you can substitute the prosecco with Pellegrino, club soda or if you prefer it sweeter, you can use Sprite or 7-Up.
Cheers!