It's that time of year again…school is almost done and you want to thank the teachers that have positively affected your kids' lives.  Here are some ideas to say "thank-you"…
School Teacher Gift Ideas
Most teachers I know have enough mugs to serve a small army!!  One thing we've done at our kids' school is collect from those that want to participate and buy one larger gift.  We've also surveyed our teachers to find out about their interests…this is super helpful when buying gifts.  Gift cards are always a great idea.  Some gift card ideas are…
Starbucks or Tim Hortons
Restaurants
Spa Certificates
Something to do with their hobbies (scrapbooking, card making, outdoor/camping supply)
iTunes
Bookstore (Chapters, Indigo)
Clothing store (Lululemon)
We've also purchased tickets for sports events and concerts would be a great idea too!  For a male teacher, a jersey from their favorite team is a big winner!
If you are buying individual gifts for teachers, you will need to get a bit more creative if you don't want to break the bank!!  Here are some great ideas from Pinterest….
You can get these cups for a very reasonable price right now at SuperStore and HomeSense.
If your kids are old enough to bake, this could be fun as they could make the cookies and feel that they contributed!
A gourmet s'mores kit is another fantastic idea.  Here's a great kit from Milsean for $25.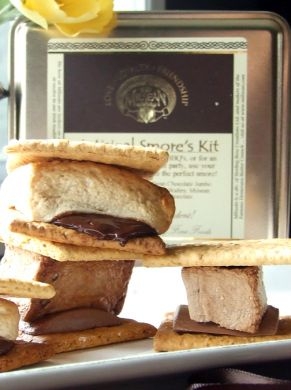 I found these large candles in pretty tins and I added a nail polish duo from Essie and ribbon to tie it all together.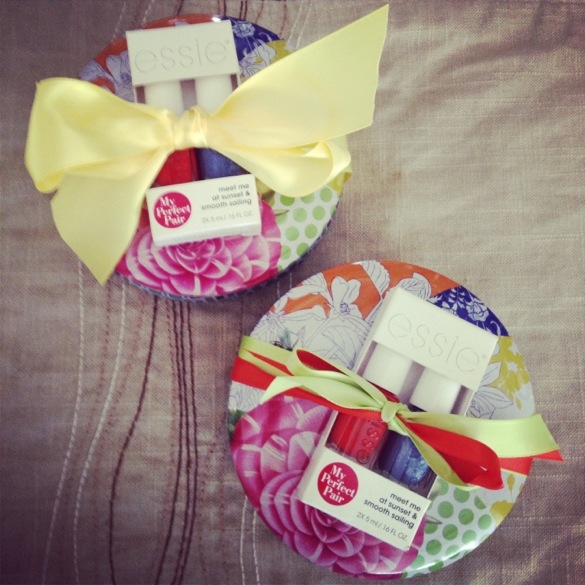 Bottom line…set aside the cliches of what you "think" you should buy for teachers and give gift that you would love to receive!