Summer is almost here and I can't wait for barbecue season to start!  Having friends over for a barbecue is a more casual, less stressful way to entertain and this summer I vow to seize the moment and have more friends over!!
If you have a few essential pieces on hand, it makes summer entertaining even easier!
One of my pet peeves is collecting the half full pop cans after guests have left.  One of my friends uses a beverage dispenser up at her lake house.  It's usually filled with iced tea or lemonade.  The kids can help themselves and take just what they need!
I love this glass Trio Beverage Dispenser from Z Gallerie.
Superstore has a plastic beverage dispenser for $30.00
It's a great idea to have a large beverage bucket filled with ice for beer, spritzers, Pellegrino and coolers.  I love the high shine of this Party Beverage Server from Crate and Barrel.
I like the casualness of this galvanized tub from Target.
Plenty of serving trays make summer entertaining much easier.  Use wood trays for cheese platters, veggies, and fixin's for burgers.  Wood adds to a casual vibe.  I love this rustic serving piece  from Crate and Barrel.
I also love these square wood trays from Superstore and they are a great buy at $12.00.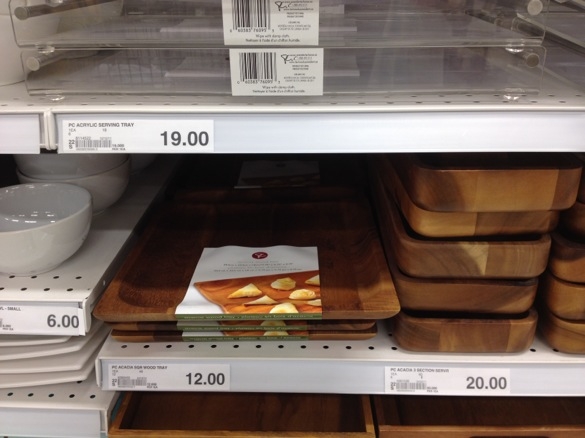 Make sure to have plenty of disposable dishware on hand.  There are so many great colors and patterns out there.  Spend your time visiting with guests and skip doing the dishes!
Target also has a really good selection of fun disposable dishes.  I really love the disposable silverware by Mozaik that looks real.  Not only does it fool you, but it's heavier duty than most disposable cutlery.
Having some of these essentials on hand makes summer and spur of the moment entertaining easiera nd more fun!