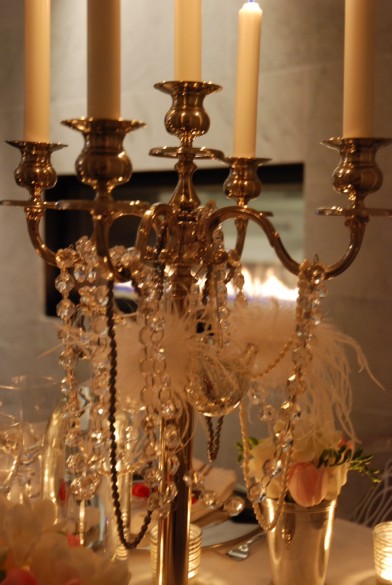 As Laurel has mentioned, one of the quirky parts of being a blogger is that you celebrate the holidays well in advance in order to have material to hopefully inspire your readers. Well, Valentine's came early to our household last Friday night. I had the idea to put on an elegant dinner in our bedroom with some of Jason's favourite dishes (the menu will be featured later this week!).
My inspiration for the decor came from Chanel's Paris to Bombay Fall 2011 Fashion Show (thanks Miss Amanda and Miss Robin!). I've never seen anything like it and I wanted to bring some of the elements into the decor.
Like Laurel, I also wanted to repurpose items used from around my house to keep the budget down. I love white and silver and added the odd touch of antique pink.
I really enjoyed getting creative and it was fun to put in the effort for a dinner for just Jason and I. I wanted to create an atmosphere to show him that I love and appreciated him. I hope he felt it!