Spring Break is quickly approaching and with the awful weather that hits most of Canada and at least half of the US at this time of year, many people desperately book vacations in the hope of finding some sun and a warmer climate. Right now I'm listening to the wind howling, shaking the French doors, and rain pelting the side of the house. A tropical vacation can't come soon enough!
So, you've booked your vacation and now, what to pack! In Laurel and my experience, we tend to pack WAY TOO MUCH when we go to a tropical location. Jason always looks at my suitcase with bewilderment… "Are you really taking ALL of that!?!" And, I often come home having only worm about half of what I packed. Really…there's only a few things that you need. And most tropical places are just more casual in nature.
So, to take a cue from Jessica Alba, here are a few warm weather essentials..
1.  Gladiators – they look great with most anything and are just a step up from flip flops.  Jessica Alba is wearing Matt Bernson KM Gladiators which are a bit of a splurge.  We love the pop of colour!  Steve Madden has just come out with some colourful gladiators….I'm super tempted.   Endless  has them for $60.  I love the turquoise!  They also come in coral.
2.  Light weight scarf – tropical locale's can have a breeze, so it's a great idea to pack a scarf that you can throw over your shoulders.  It's also a great way to a bit of colour to your outfit.
3.  Dresses – Laurel and I are big fans of what we like to call "easy breezy" summer dresses.  Whether they are shorter like Jessica's or longer, dresses are comfortable, easy to pack and look a bit dressier than shorts.  If you pack about 3-4 dresses, and mix up the lengths, you should be good to go!  We are big fans of Ella Moss and Splendid .  Just a little tip – Splendid and Ella Moss have  been on Haute Look a few times and last time I snagged a Splendid tank style maxidress.  J Crew has a "Vacation Shop" which we LOVE.  You can buy swimsuits and shorts, year round!  We love this maxidress from their vacation shop!
This is a great knee length dress from Ella Moss on on sale now on Revolve Clothing for $111
4.  Hats – ok, I don't do hats….but Jessica's straw fedora has inspired me to maybe try!!  It looks pretty chic.  I might try this one from Nordstrom.
5.  Swim Suits and Cover Ups – how many you'll need will depend on how long you are gone.  I like to switch up the styles that I wear to reduce tan lines, so it's probably optimal to have about three suits and one or two cover ups.  Where can you buy suits at this time of year?  Joe Fresh has some in stores right now.  You can also check out the J Crew Vacation Shop, American Eagle, Roxy and of course, Nordstrom.  Winners has a good selection in their stores as well.
I don't love to spend a ton of money of coverups so I often look to Roxy and Billabong for something fun, like this great coverup on sale for $36.80
5.  Flip flops – this is really my go to on vacation.  I do really love Havaianas.  I never really understood the hype until I actually tried them.  They are super comfy!  My fave are the Havaianas Slim and they run about $26.   But, I have found them at Winners and at Nordstrom Rack!  My girlies love them too…I've found them theirs on sale on AE Kids.
It's kind of fun to have a pair of flip flops with some bling.  So cute with a sundress or maxidress and you're not sacrificing comfort.  I love the graphic pattern on these Tory Burch flip flops $50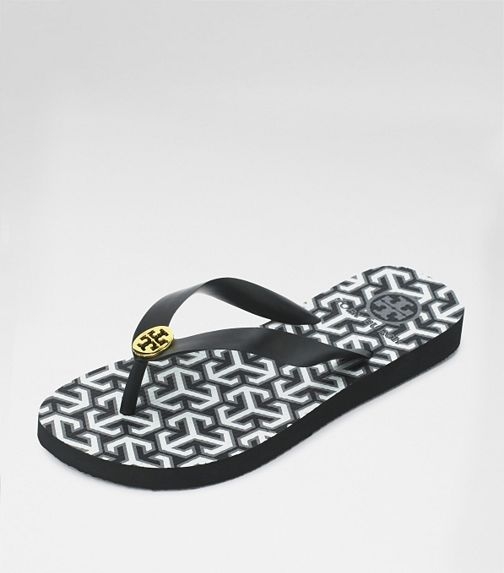 I also love these jeweled flip flops from J Crew $ 30.50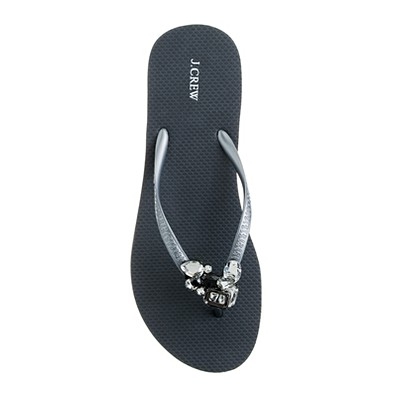 Look for our upcoming post on "how" to pack featuring beach bags, carry ons, and luggage.