There's usually a week in February where I start to get spring fever!  It's a bit odd, but we usually have one week of warm weather in the Vancouver area each February and you often see people pulling out the shorts and flip flops.  That week was last week, when temperatures hit 14 degrees Celsius.  Ok people…that's not flip flop weather, but I loved that you could leave the house without a jacket and just a sweater.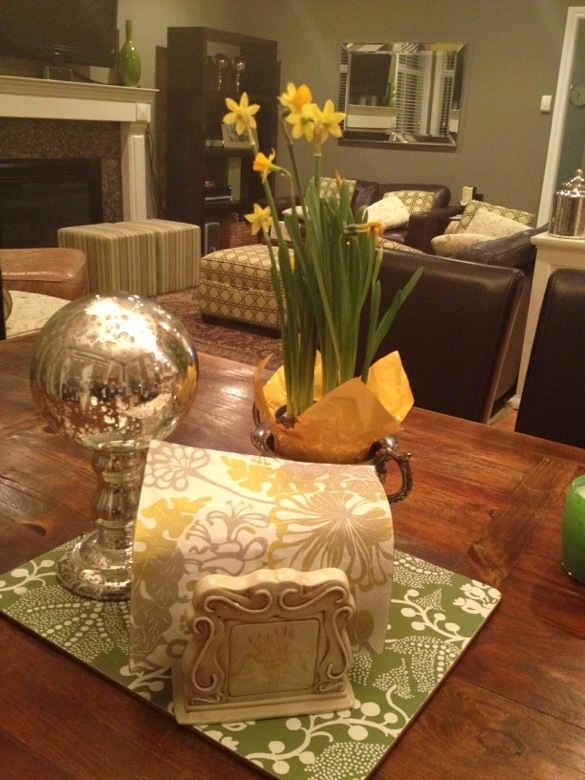 I was so inspired by the weather that I had to bring "some spring" inside the house.  The potted daffs from the grocery store and the cheerful napkins from Superstore fit the bill for me!
I will admit that I have a love-hate relationship with Superstore.  I am not a fan of packing my own groceries and massively long lines at the till.  I am usually in a sweat by the time I've packed all of my groceries, racing to get them all back in my cart before the next order starts coming down the belt!  But you can find some really well priced, fun, seasonal items there, so sometimes it's worth the stress!   I love these colourful, graphic napkins ($5 each).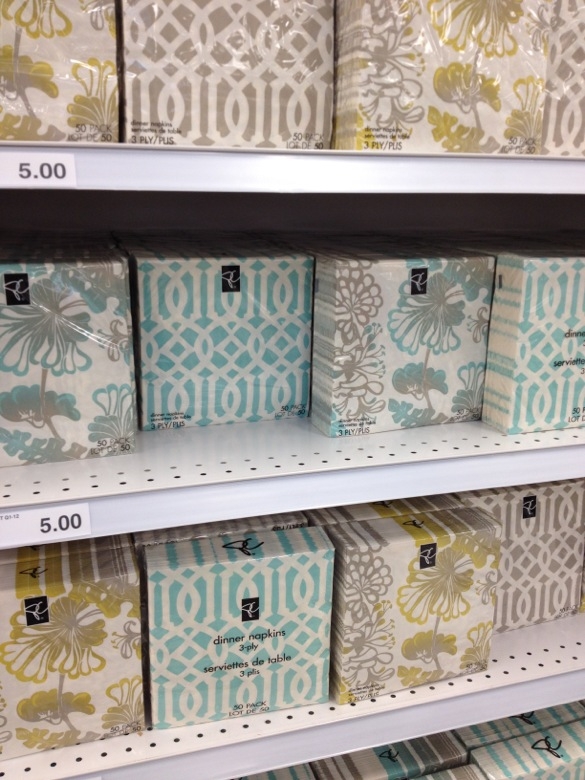 Nothing says "spring" better than fresh flowers, so I indulged when I saw these orchids at Wal-Mart for $12.97.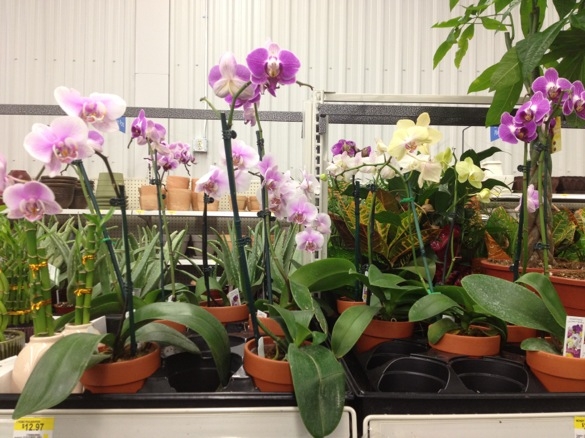 Orchids can apparently last for a very long time but I'm NO greenthumb, so they usually last a month or two at my house, but $12.97 for a month or two is a lot less expensive than buying cut flowers weekly!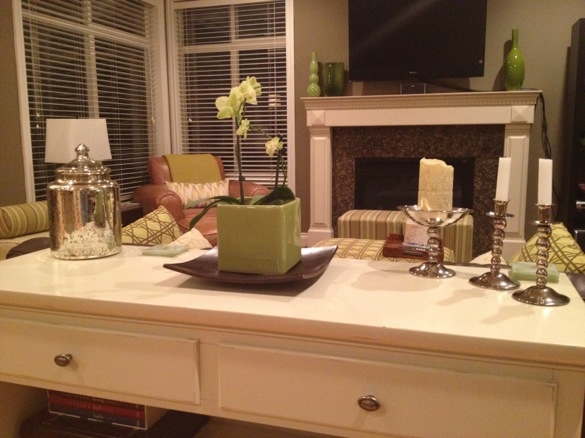 How do you "springterize" your home?  What little touches do you bring in because you know spring is coming?  We'd love to hear from you!