Today we find ourselves in a tropical paradise celebrating Christmas!!!  Some say it's not Christmas without snow, but I disagree.  For most of my life growing up, I celebrated Christmas in the traditional way….Christmas Eve programmes at church, opening gifts around the tree Christmas morning, extended family gatherings and I loved it. But now that I have my own family, we are building new traditions and Christmas to me is about spending it with the people I love, celebrating the most incredible gift of Jesus coming to earth. To me it's also about the gift of time…time spent together as a family.  Christmas can be celebrated anywhere and in many different ways.  This morning, we are going to church on a beach!!  Now, that's a new tradition I could get used to.
Laurel and Iwould like to wish you all a very Merry Christmas with your family and friends…and take some time to remember the real reason for Christmas!
Here are a few of our memories from Christmases past!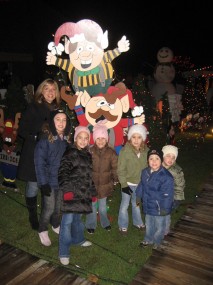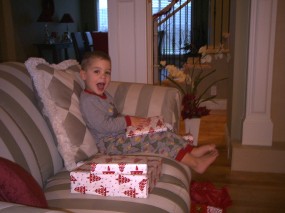 One of our best Christmases was our missions trip to Thailand in December 2008….
The kids performed at malls around Bangkok on Christmas Day!