Recently, a friend of ours asked where to find her daughter some not-so-clunky combat books.  This really struck a cord with me as I searched for about 3 months to find Berkeley, my 12 year old daughter, a pair of combat boots that wouldn't overwhelm her small frame.  Combat boots are one of the biggest trends this fall and winter and do look so cute with leggings and even skinny jeans.  But for those who are small, short or petite, some of these boots are just too much and way too masculine.
Here are some that we like….
Preview Metal Boots by Dirty Laundry $79.99 http://www.chineselaundry.com/dirtylaundry/boots/preview-metal-was  I bought these for my daughter in the champagne colour.  What I like is that they don't go too high up the leg….great choice if you are vertically challenged.  You can also order them through Amazon (that's what I did!) in four different colours starting from $55 http://www.amazon.com/Dirty-Laundry-Womens-Preview-Boot/dp/B00421JV6W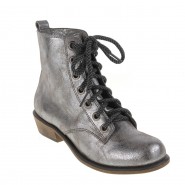 2.  Boutique 9 Rutt Bootie $99.94 (on sale from $198).  I just bought these for myself.  They do come up the leg more than the Preview Boots, but they are not a heavy looking boot.  I love the pewter colour…goes with anything! http://www.dsw.com/shoe/boutique+9+rutt+bootie+?prodId=dsw12prod3290021&productRef=SEARCH  Note that these do fit a bit on the big size…but if you are planning on wearing them with heavy socks that peak out of the top, you're good to go!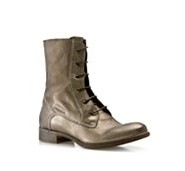 3.  Troopa Boots by Steve Madden $99.95 http://www.stevemadden.com/Item.aspx?id=52468&np=261_781  I've had my eye on these for a while!  They come in four different colours, but I like them best in Stone Leather.  Lighter colours also make the boots appear lighter.  They are cute in Cognac too!  Love that there is a zipper so you can easily get them on and off.  You can wear them only laced part way to the top too!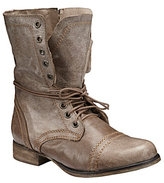 4.  Indigo by Clarks Women's Olive Mary Ankle Boots $140 http://www.endless.com/s/ref=topnav_sk__s/192-0536535-0109224/?onsale=&showDesigner=&node=242169011&keywords=olive+mary+ankle+boot&x=0&y=0#__ie%3DUTF8%26cAsin%3DB004OT4MHA%26fromPage%3Dsearch%26sr%3D1-1%26qid%3D1321143657151%26asinTitle%3DIndigo~~20By~~20Clarks~~20Olive~~20Mary~~20Ankle~~20Boot%26contextTitle%3Dsearch~~20results%26clientPageSize%3D100%26node%3D242169011%26sort%3Drelevance-fs-rank%26keywords%3Dolive%2Bmary%2Bankle%2Bboot%26asin%3DB004OT4HBG%26ref%3Dsr_1_1%26pageCode%3Dd  Love them in both black and nutmeg.  Not a huge heavy sole.  Love the zipper up the side!  Start at size 5, so a good option for those with smaller feet!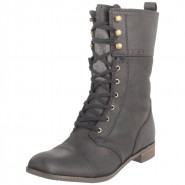 5.  Miz Mooz Women's Hiro Ankle Boot $129.95 http://www.endless.com/s/ref=topnav_sk__s/192-0536535-0109224/?onsale=&showDesigner=&node=242169011&keywords=olive+mary+ankle+boot&x=0&y=0#__asin%3DB004V7E4V4%26ref%3Ddp_sbs_1%26pageCode%3Dd  I have a pair of Miz Mooz boots and they are incredibly comfortable!!!  I love these in Camel and really like the faux sheepskin lining that looks cool and casual folded down.  These are perfect for those with a petite frame!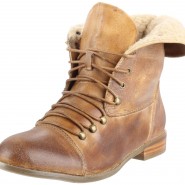 6.  Steve Madden Flannel on sale for $104.98 http://www.stevemadden.com/Item.aspx?id=52766&green=D03D71CA-84AC-5BC2-08AC-7850E3600364  We love the plaid liner and that they are meant to be worn folded own.  Also love the back zipper for ease.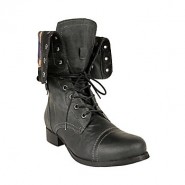 7.  H & M Lace up boots in Cognac Brown $49.95 http://www.hm.com/ca/product/95374?article=95374-B These are imitation leather, but a great option for tween and teens with growing feet.   Come in a good range of sizes 5-10.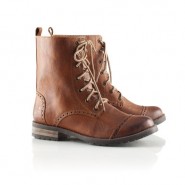 8.  Zara Brogue Boot for Kids $55.90 http://www.zara.com/webapp/wcs/stores/servlet/product/ca/en/zara-W2011/118209/484077/BROGUE%2BBOOT  Made in real leather, those don't break the bank!  Love the side zipper and the brown-gray colour.