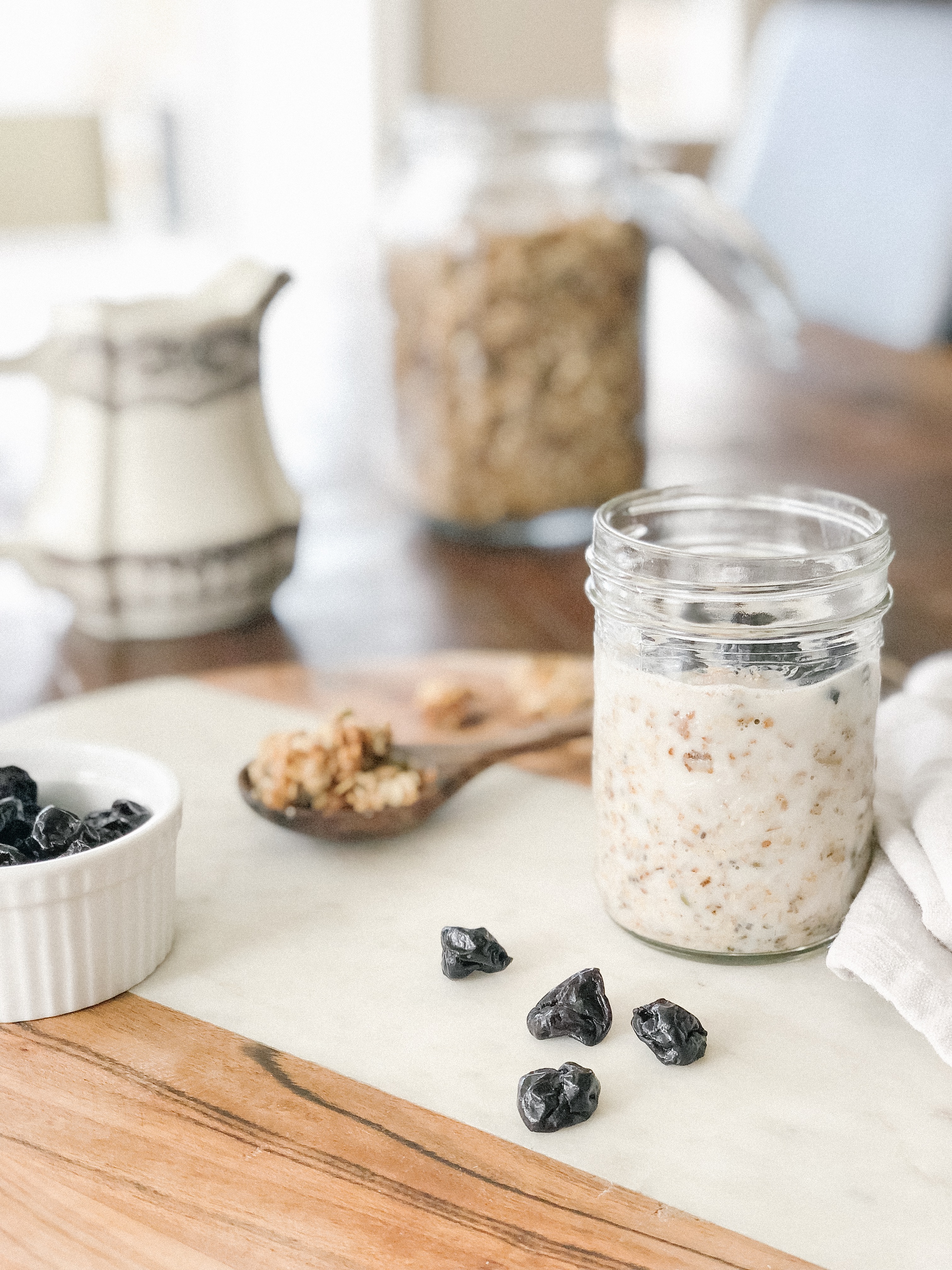 We travel to Vancouver Island often, like almost every other weekend, to visit Mac.  It's a lot of back and forth on the ferry…if you watch my IG stories you may be familiar with my #ferrydiaries.  It drives my kids crazy, but it's a way for me to amuse myself and pass the time!  An awesome thing about going to the island, besides seeing Mac, is that we've explored and found some great food and coffee places.  Our favorite coffee spot close to the school is Drumroaster Coffee.  As their name suggests, they are also a roaster, so we usually pick up beans to bring home.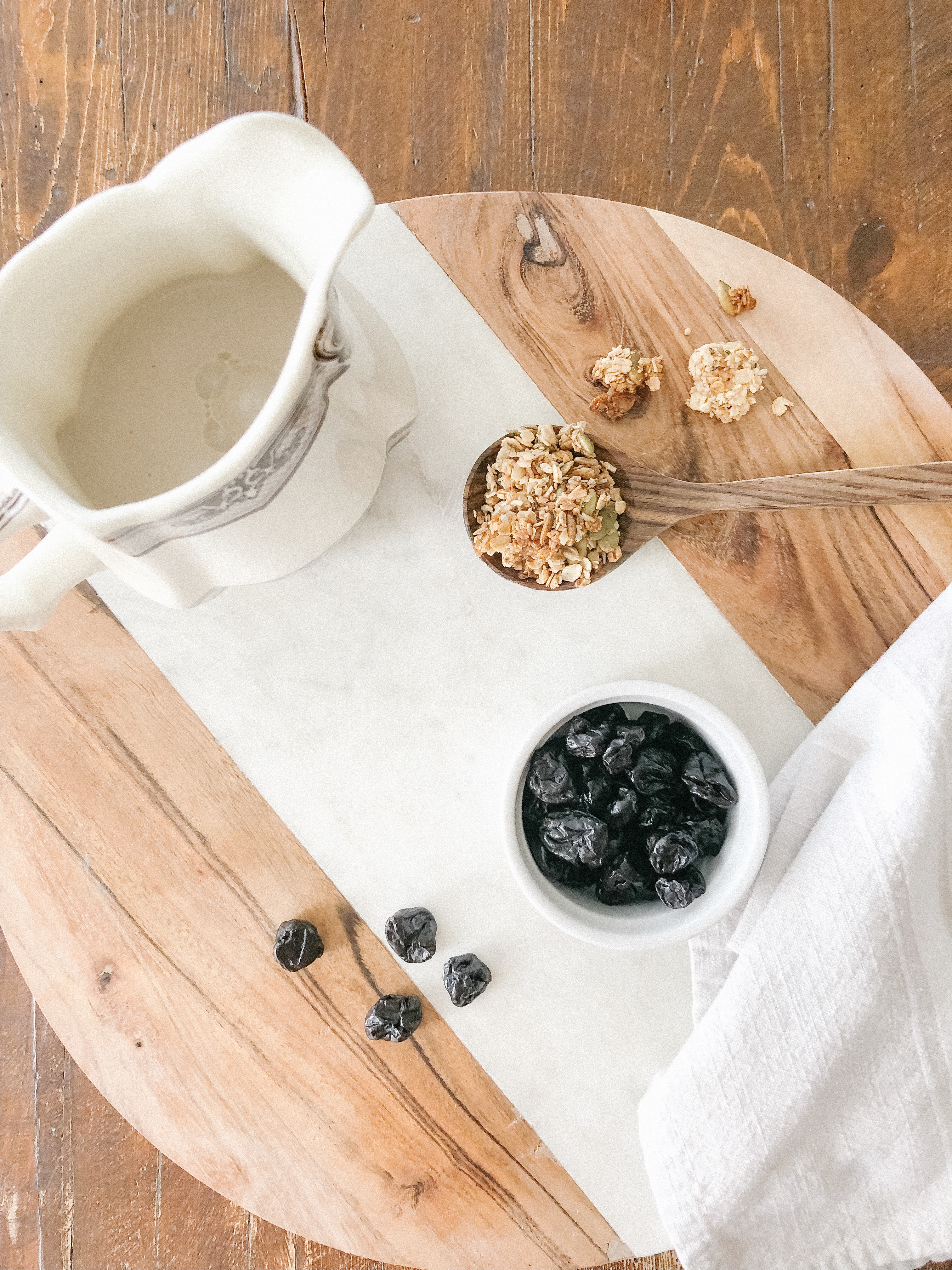 We usually head to Drumroaster before a hockey game to get a nice hot drink for the rink.  They make their own nut mylk…it's made with walnuts, almonds, maple syrup and a touch of sea salt.  It's DELICIOUS!  They also have a house made granola and I noticed that you can have it served with their steamed nut mylk (is it milk or mylk???).  I tried this and it's a serious GAME CHANGER!  Why didn't I think of this?  The granola tends to hold it's shape better than, say, muesli, when you add the nut mylk so I much prefer the texture.  It's so nice to eat something warm this time of year!  And it's a great dairy-free option.   It's my island go-to lunch or afternoon snack if we are going to have a late dinner.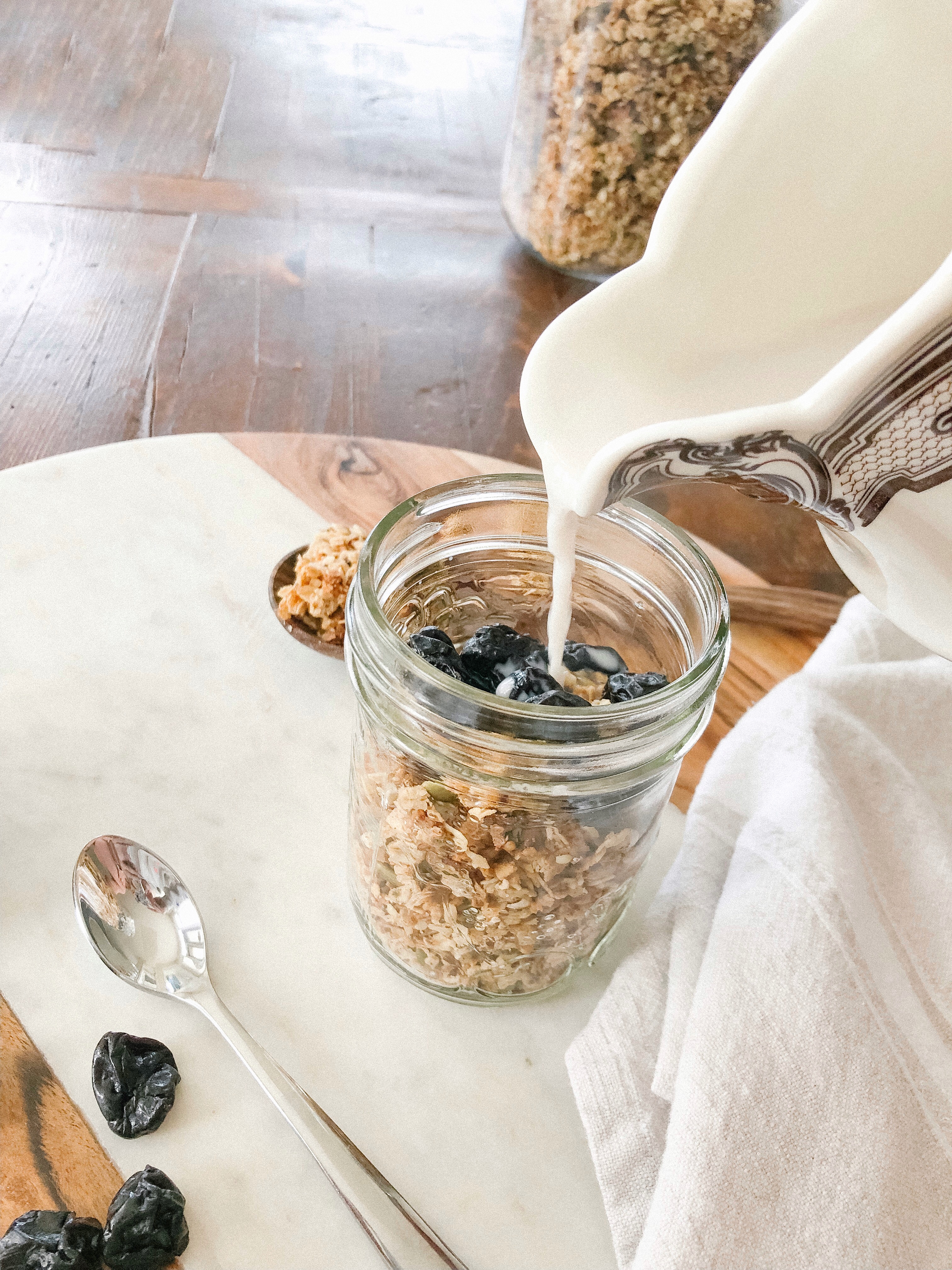 I decided to try to replicate this at home and I think I came pretty close.  I made Laurel's recipe for gluten-free granola.  It's so yummy!  I recommend her tip of drizzling some honey on the granola after you've baked it.  As it cools, it creates nice clumps.  I still don't make my own nut mylk…yah, I need to get on it as I think this best with homemade, but Califia Farm's Unsweetened Vanilla Almond Milk does work.  I don't have a great steamer on my espresso machine, so I just heated it up in the microwave….do be careful not to scorch it!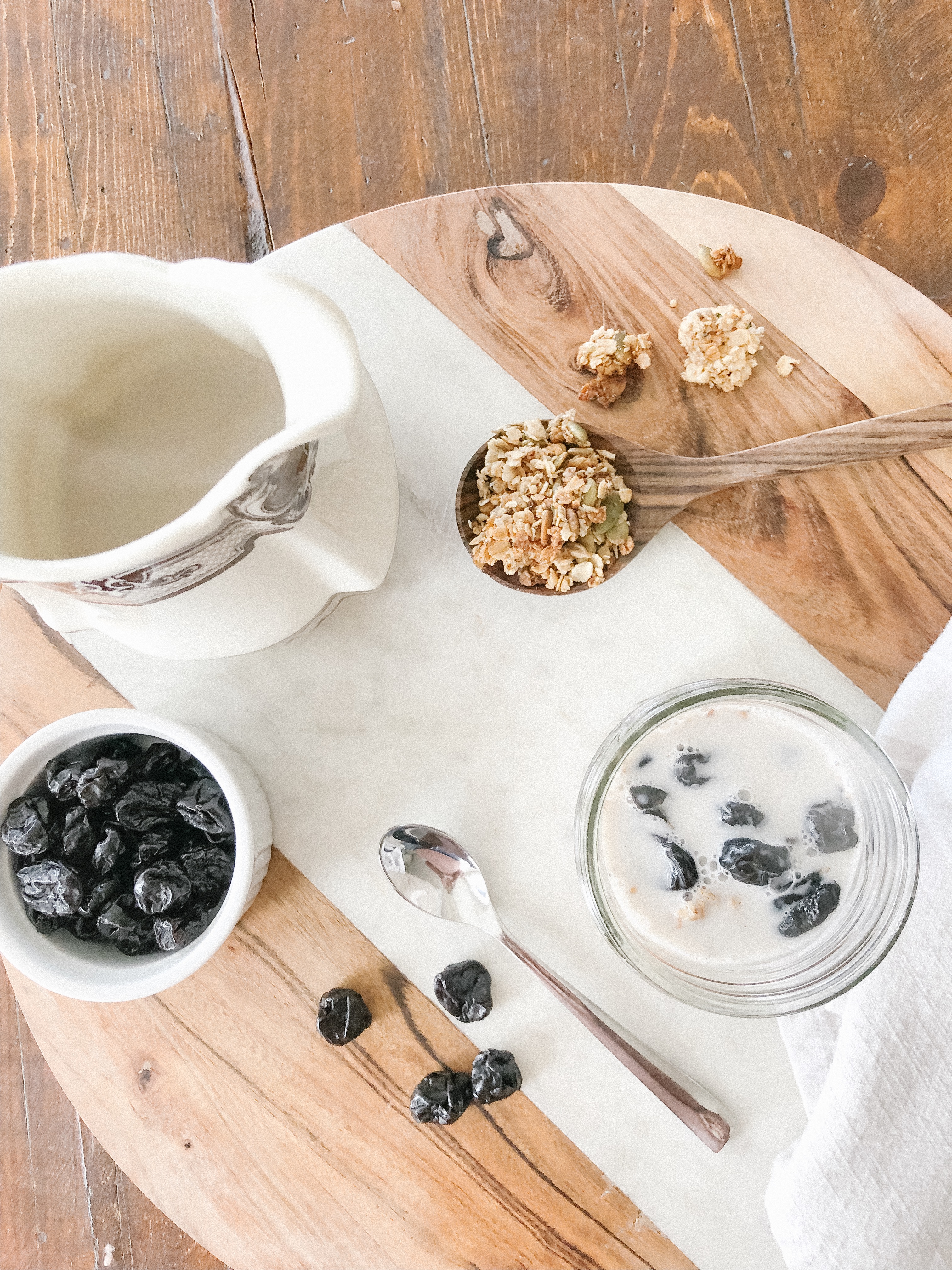 I added some dried tart cherries.  It adds a nice texture and flavor.  They are not always easy to find…I got my in the bulk section at Save On Foods.  I don't recommend dried bing cherries….they aren't the same and don't taste great.  Dried cranberries would be a great option as well!