Well, I might just have tasted some of the most delicious fresh pressed juices EVER. No, this isn't a sponsored post…but Lexi is working at the Habit Project and she came home the other day and could not stop raving about two juices that are hot off the press! She was right. I can't even decide which one I like better, but suffice it to say that I hid the bottles in my fridge in paper bags to hold off any grubby mitts that might try to sneak some of my stash. The first: Strawberry, Rhubarb, Apple & Lemon .  The second: Pineapple, Pear, Apple, Lemon, Mint.
Both so fresh and delicious. Sweet but not overly so..a slight tartness, without being sour. The strawberry one is pretty special as it's full of Lepp Farms locally grown strawberries. As Lexi says, "it's pretty much a strawberry rhubarb pie in your mouth!" (minus the crust lol). Well, it took but a minute or two for me to realize that these juices would make the most incredible and simple base for a cocktail. How delightfully convenient to have the mixture already made with only the need for some libations to make it party ready? Oh man…why did the idea of a cocktail come so quickly?? Summer really must be right around the corner!
Two simple and incredibly delicious cocktails. I hope you'll try them!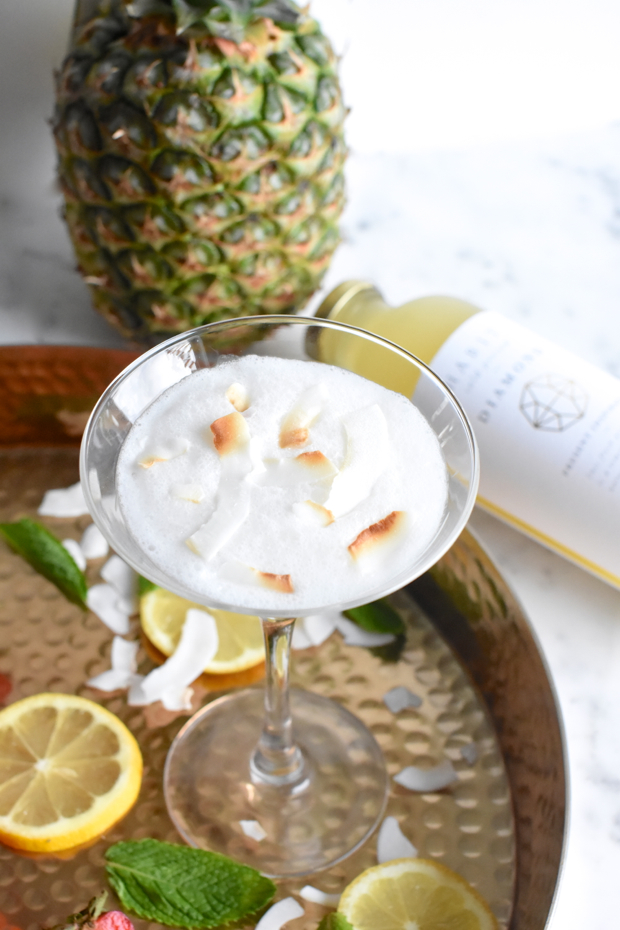 Tropical Breeze Serves 2.
Add to blender:
4 oz of Habit "Diamond" Pineapple Pressed Juice
2 oz Malibu
2 oz Coconut Milk
Ice
Blend and serve topped with toasted coconut flakes.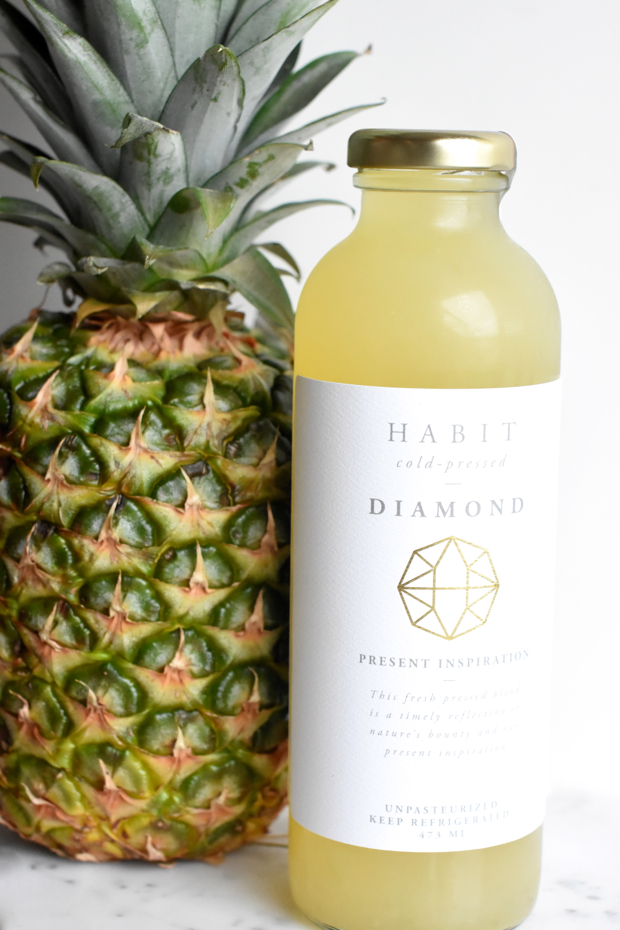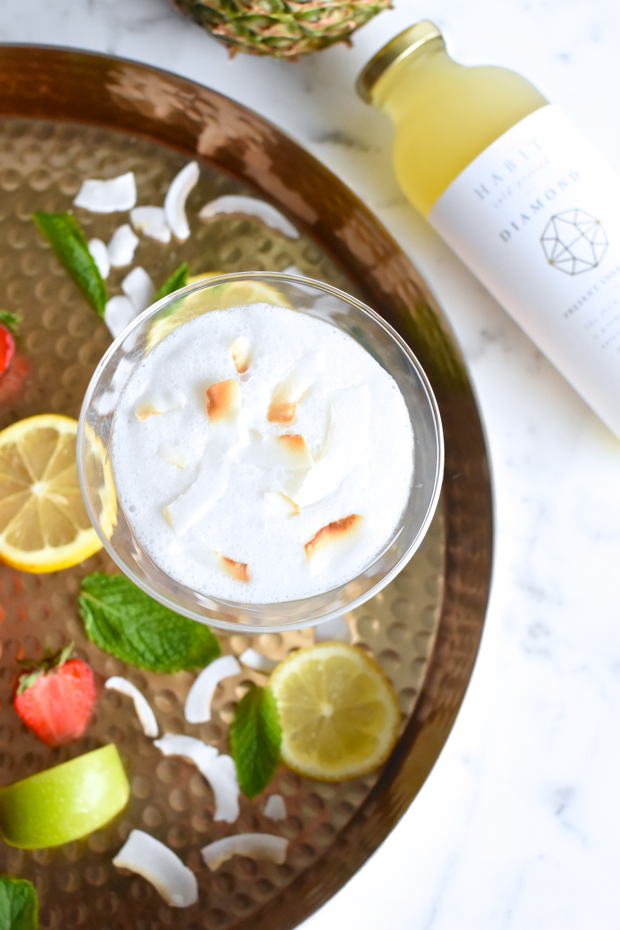 …and if Strawberry Rhubarb is your thing (it's defo mine!)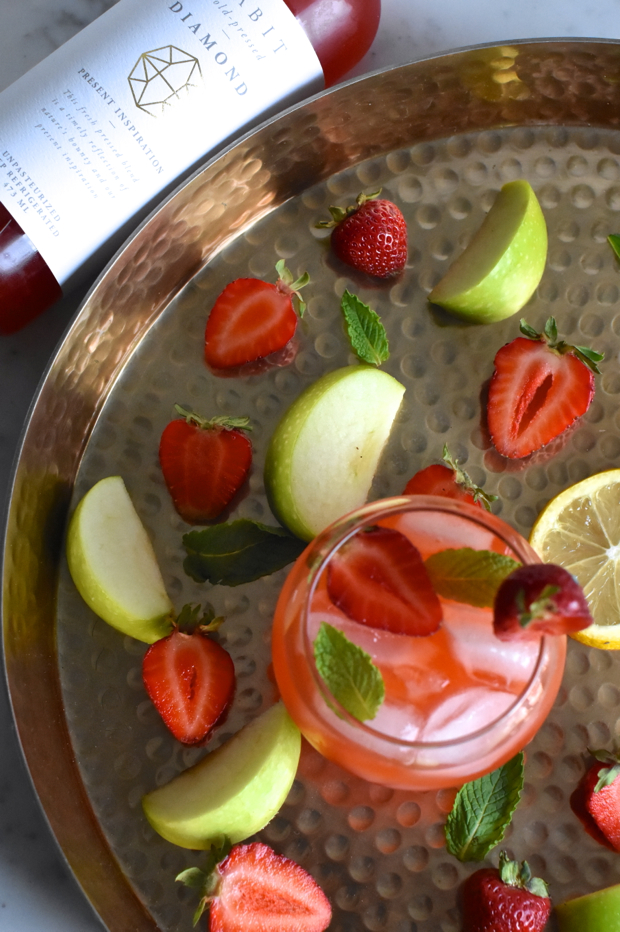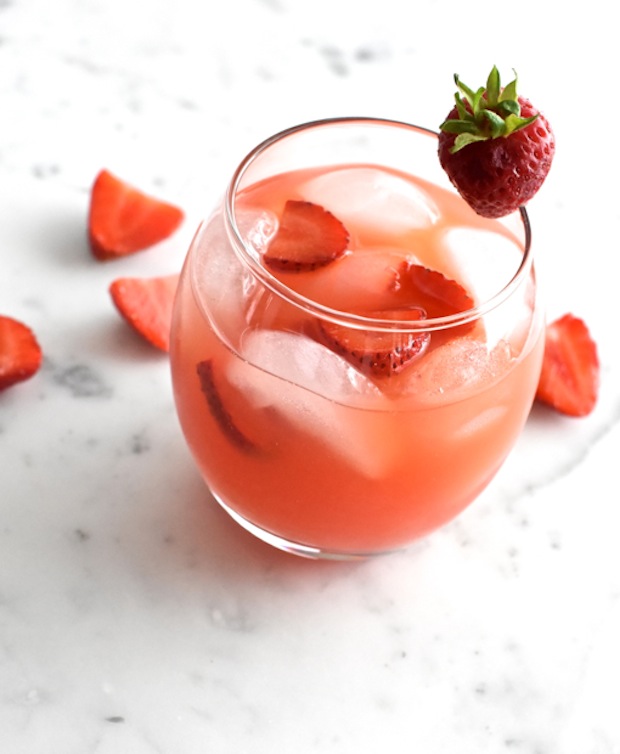 Strawberry Rhubarb Greyhound  Serves 2 small cocktails
Mix together:
4 oz Habit "Diamond" Strawberry Rhubarb Pressed Juice
1 oz gin
Fill cup with ice, pour juice/gin over ice. Top with fresh mint.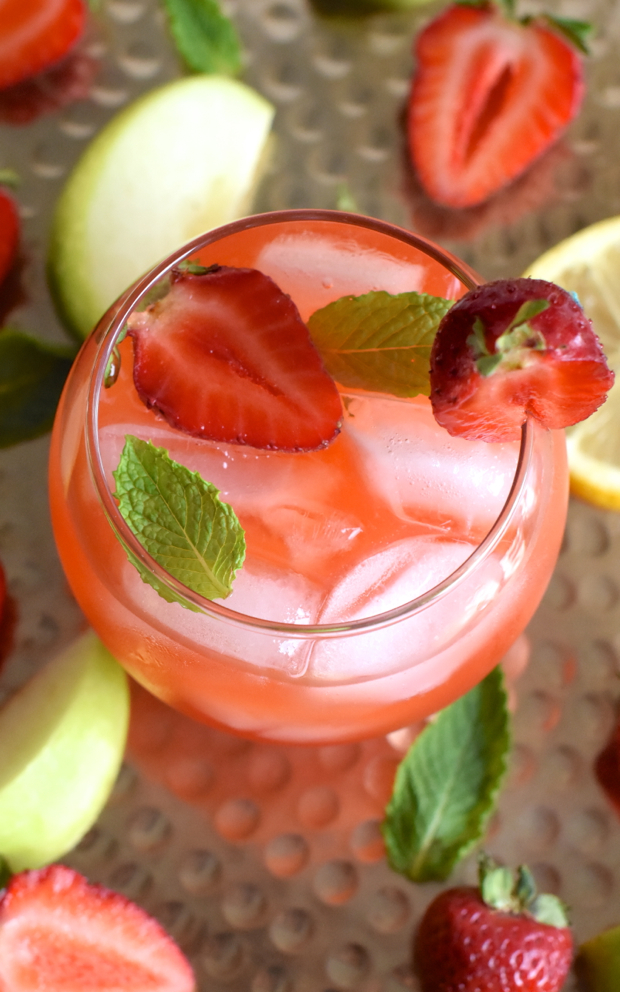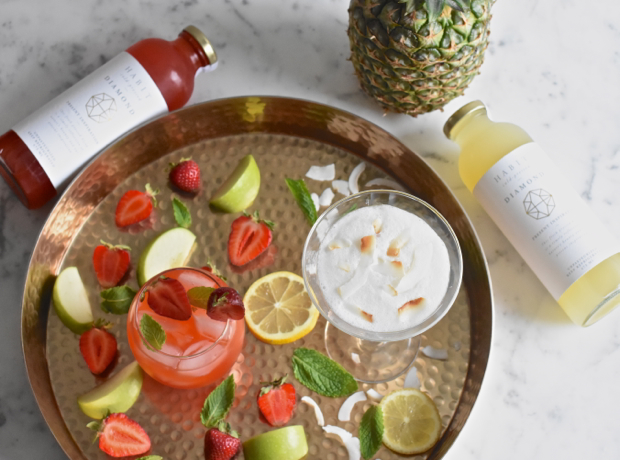 **Pick up these fresh pressed juices at the Habit Juice. The Strawberry Rhubarb Diamond is additionally available at Lepp Farm Market.