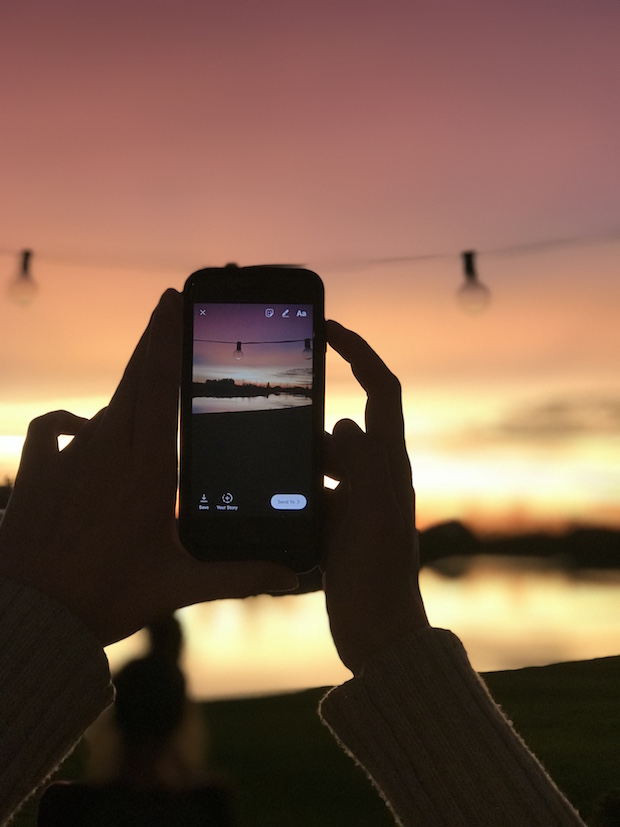 Hey everyone! How was your family day? For those who aren't local, we, here in BC, celebrated Family Day yesterday..and what a day it was! The sun was shining and judging from my instagram feed, most of you got outside to enjoy it! Yay! And the sunset that we got to close out the long weekend? Magnificent. I'll never tire of how stunning a sunset can be… Fair enough to say I had to keep going outside to take more photos because "Oh my goodness, now it looks even more beautiful!!" haha!
Thought I'd start off the week with some thought provoking links I have come across in the recent days:
~A town so pretty, they've banned people from taking photos there? Would you risk the fine to snap a pic?
~ The story behind their scars…a group of US Olympians share how injury has affected their pursuit of athletic excellence.
~The one food, A-list nutritionist, Molly Rieger, wants you to steer clear of.
~6 reasons to detox your shower…kinda makes me think…
~Gluten free breakfast never looked so good.
~Tips for finding the best priced flights…it's always worth trying some tricks!
~10 Bedtime habits for great skin..the value of a night time ritual. (high five for that!)
~Forbes list of vacation destinations for the value seeking traveller. Wanderlust is always in full effect around here!
Wishing you all a great week! Thanks so much for reading xo Laurel